Marketing and advertising are essential for raising brand awareness and securing sales. However, the modern consumer is naturally suspicious of everything that business owners have to say about their own products.
This is where customer testimonials come in. If a third party speaks highly about their experience with your business, then shoppers are more likely to pay attention – and maybe even act on that recommendation.
In this post, we'll explore what testimonials are and why they're so prized by online businesses. We'll then share three easy ways to generate all the testimonials you need to win over even the most suspicious customer. Let's get started!
An Introduction to Customer Testimonials (And Why They're Important)
Consumer testimonials are recommendations from happy partners and customers who can confirm the value of your products and services. This customer feedback can take the form of lengthy case studies that are sometimes produced together by the client and the company: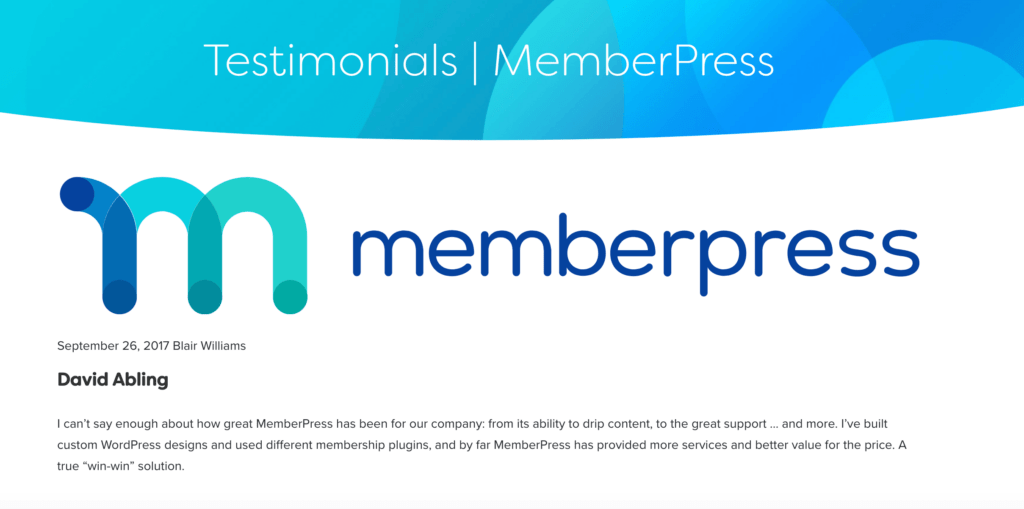 In some cases, happy customers simply share their feedback. Many businesses pick their favorite reviews and present them as quotes on their sites and product listings: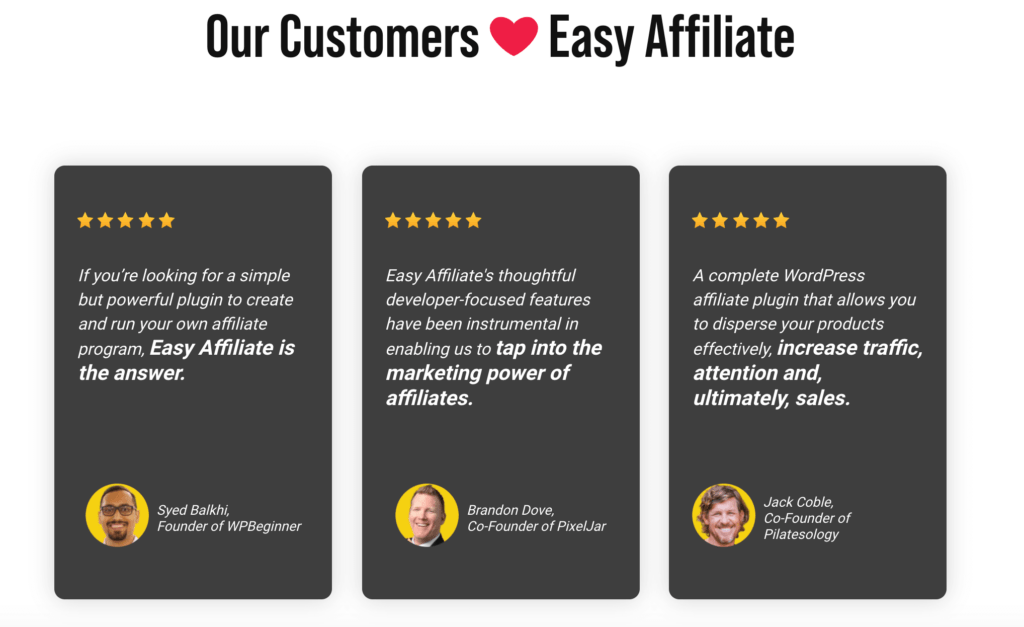 This third-party feedback can be a powerful tool for boosting your sales. According to a report from the Spiegel Research Center, people are 270% more likely to purchase a product that has reviews, as compared to a product that has none.
There's also evidence to suggest that customer testimonials are more persuasive than any in-house marketing materials. In one study, TurnTo Networks discovered that 90% of consumers are more influenced by user-generated content such as testimonials than email marketing and search engine results.
Your bottom line is influenced by your total number of sales, but also your profit margins. If you ever need to increase your prices, customer testimonials might be the answer. In fact, data from Podium shows that 68% of customers are happy to pay up to 15% more for the same product or service if they're confident that they'll have a better experience.
3 Easy Ways to Get Customer Testimonials
Positive testimonials could be the key to boosting your sales, securing new customers, and potentially increasing your prices. Here are three techniques for ensuring that your business gets the feedback it needs to thrive.
1. Make It Easy for Customers to Leave Reviews
There's no such thing as too much positive feedback. However, there is evidence that the first five reviews have the biggest impact on conversions. This means that you may experience an uptick in sales after just a handful of reviews.
You can use a WordPress plugin like WPForms to create a feedback form that's easy for customers to use. The plugin comes with several forms that work great for gathering feedback. One we really like is the survey form.
This form is available in the Surveys and Polls addon: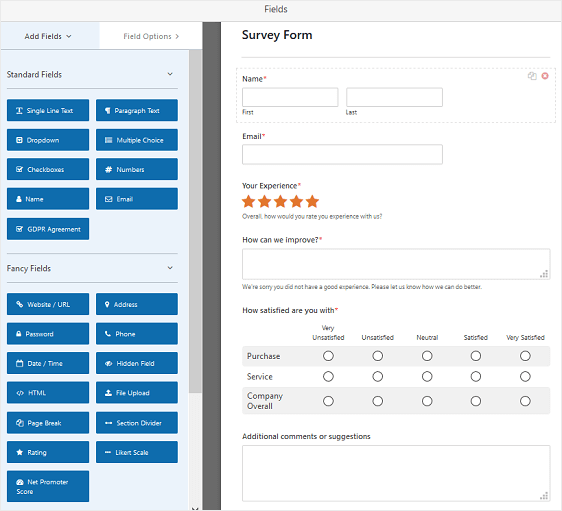 The template is pre-set, and includes fields like the Rating field and Paragraph Text field. You can even use conditional logic in these fields so that they appear only if a customer rates you below a set threshold.
2. Ask for Customer Testimonials
According to Bright Local, 76% of consumers are happy to leave a review – all you need to do is ask. To increase your chances of receiving positive reviews, it's smart to approach the customer when their behavior indicates that they're happy with their experience.
If a client contacts you about renewing their subscription or leaves a positive comment on your Facebook page, that may be the ideal time to request a review. However, for busy business owners this kind of one-on-one interaction isn't always possible.
Fortunately, there are ways to automate these requests. Many companies use email software to remind customers that they've recently made a purchase, and that you'd appreciate a review: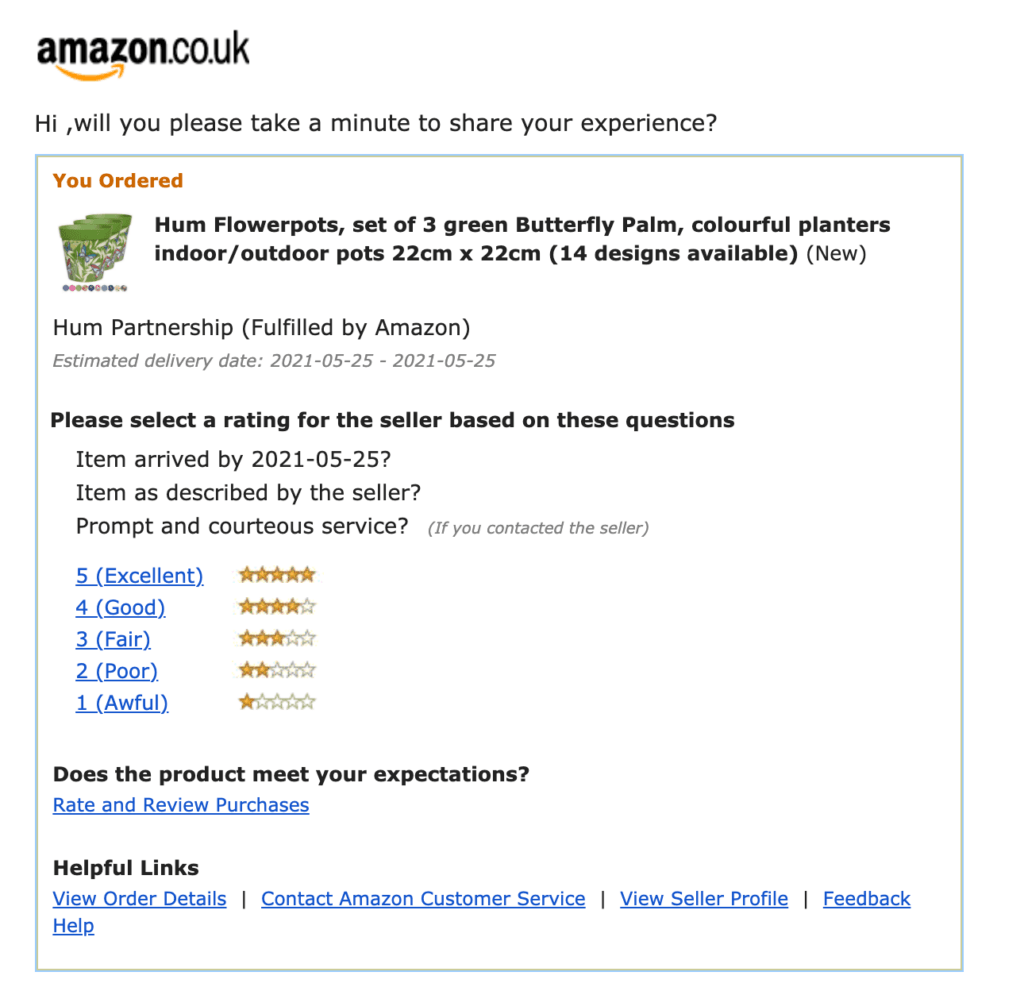 There's a chance that automatically contacting everyone may result in some dissatisfied customers leaving negative feedback. However, when it comes to reviews, quantity is key.
Over half of consumers are more likely to purchase a product that has a large number of reviews and an average rating, compared to a product that has a small number of reviews and an excellent rating.
This suggests that it may be worth risking the occasional poor review, so long as it's outnumbered by positive feedback.
If you do attract negative reviews, then we always recommend publicly responding to the person, and trying to bring their complaint to a positive conclusion.
If people see you interact with unhappy customers in a polite, helpful manner, they may feel confident that you listen to your audience and always strive to provide a good experience. This could have a positive impact on your sales.
3. Register With Popular Consumer Review Sites
When Canvas8 asked customers which sources they trust to provide honest reviews, third-party sites ranked second. Even when your audience is free to post reviews on your site, there's always the suspicion that you may be moderating this content in some way.
However, you have no control over third-party sites, which makes them a powerful tool for proving the quality of your products: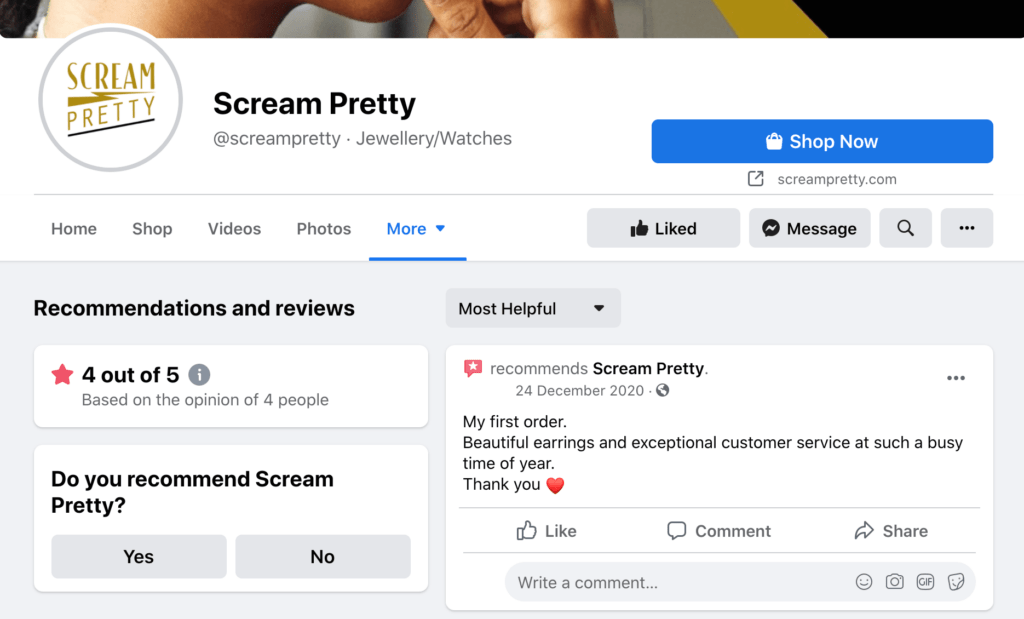 If you haven't done so already, it's time to register your business with all of the major consumer review platforms. This includes Facebook, Tripadvisor, Yelp, and Google My Business: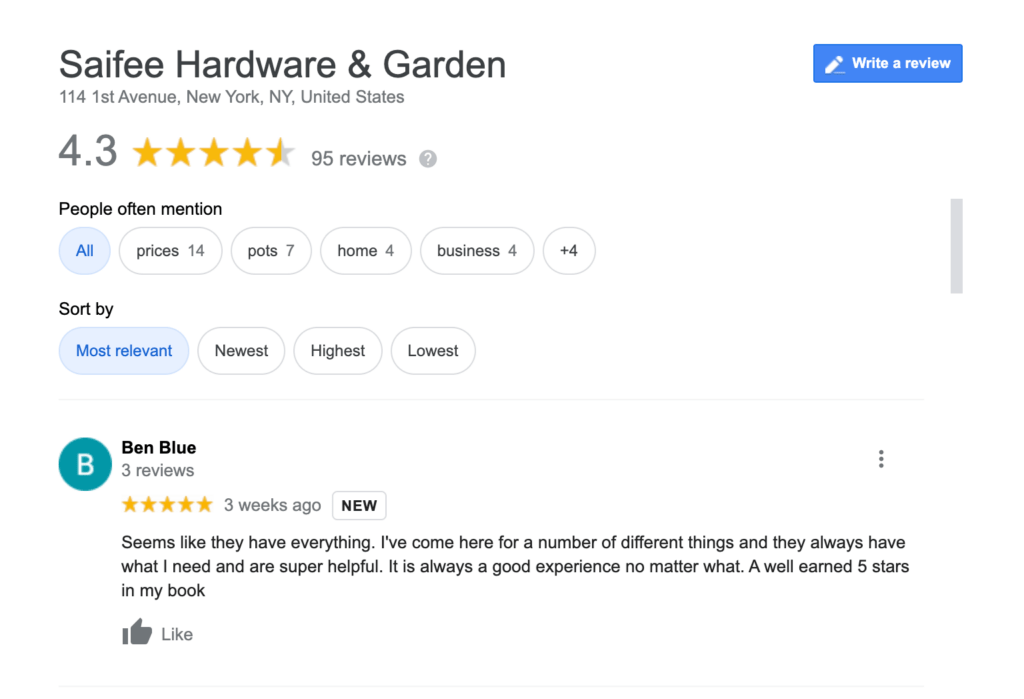 Once you're registered, we recommend monitoring these platforms carefully, as some consumer review sites highlight businesses that are responsive. This may earn you some additional reviews.
Since these review sites carry so much authority, it's smart to show people all the platforms where your business is registered. Many developers have created plugins that make it easy to embed this third-party content on your WordPress website. This includes Reviews and Rating, which provides a widget and shortcode for your Google My Business content.

Conclusion
Customer testimonials are one of the most powerful forms of marketing. Research suggests that if you can secure as few as five positive reviews, you might experience an uptick in sales.
To help you set up a steady stream of positive testimonials, we've shared the following tips:
Make it easy for customers to leave reviews, using a plugin like WPForms.
Ask customers for testimonials by emailing them after they make a purchase.
Register your business with popular consumer review sites, such as Tripadvisor and Yelp.
Do you have any questions about how to secure more customer testimonials? Ask us in the comments section below!
If you liked this post, be sure to follow us on Twitter, Facebook, and LinkedIn.