Thanks to the rise of user-friendly content management systems (CMS) such as WordPress, it's never been easier to create a blog. However, you may want to convert all of that time and effort into cash at some point.
Fortunately, there are lots of ways to make money as a blogger. If you're generating a healthy amount of traffic, you're in a prime position to turn your visitors into revenue.
In this post, we'll discuss why so many people are monetizing their blogs. We'll then share three of our favorite revenue-generating tips. Let's get started!
Why You Should Consider Monetizing Your Blog
There are many different reasons why people decide to start a blog. You might have dreamed about monetization all along. Alternatively, perhaps you're knowledgeable about a particular subject and want to share your passion with the world: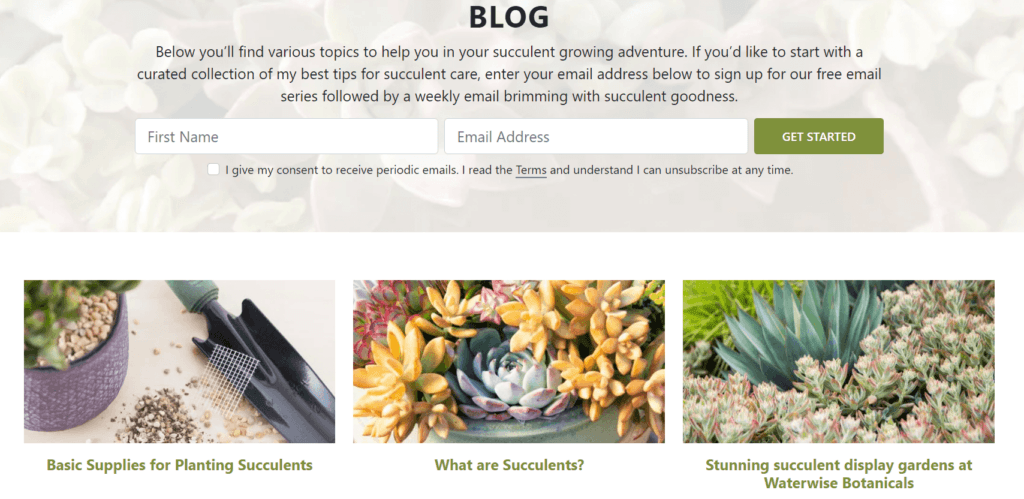 You might even use your posts as part of a content marketing strategy for a related business.
Regardless of why you started blogging, running a successful blog requires time and effort. At some point, you may want to be reimbursed for all your hard work.
Blogging can also turn into an expensive hobby. While there are plenty of free tools, you'll usually end up investing some hard-earned cash into your blog.
Most commonly, these costs include purchasing web hosting and a domain name. However, you can also incur additional miscellaneous fees.
For example, you may pay for specialist training to help grow your audience. Alternatively, you might run advertising campaigns on popular platforms such as Facebook, Twitter, or Google.
By monetizing your blog, you can recoup some of these costs and perhaps even turn a profit.
While blogging is a hugely competitive industry, it's still possible to convert a popular site into an additional revenue stream. You might even achieve the ultimate dream and trade your job for a career as a full-time blogger.
How to Monetize Your Blog (4 Revenue-Generating Tips)
If your blog has an audience, there are many ways to convert those visitors into revenue. Here are three ways to earn money from blogging.
1. Use a Paywall Plugin
As with any product, one of the easiest and most straightforward ways to make money off your content is to sell it.
If you have a WordPress site (and what blogger doesn't?), a high-quality paywall plugin is your best bet. The most popular one out there is MemberPress – and for good reason.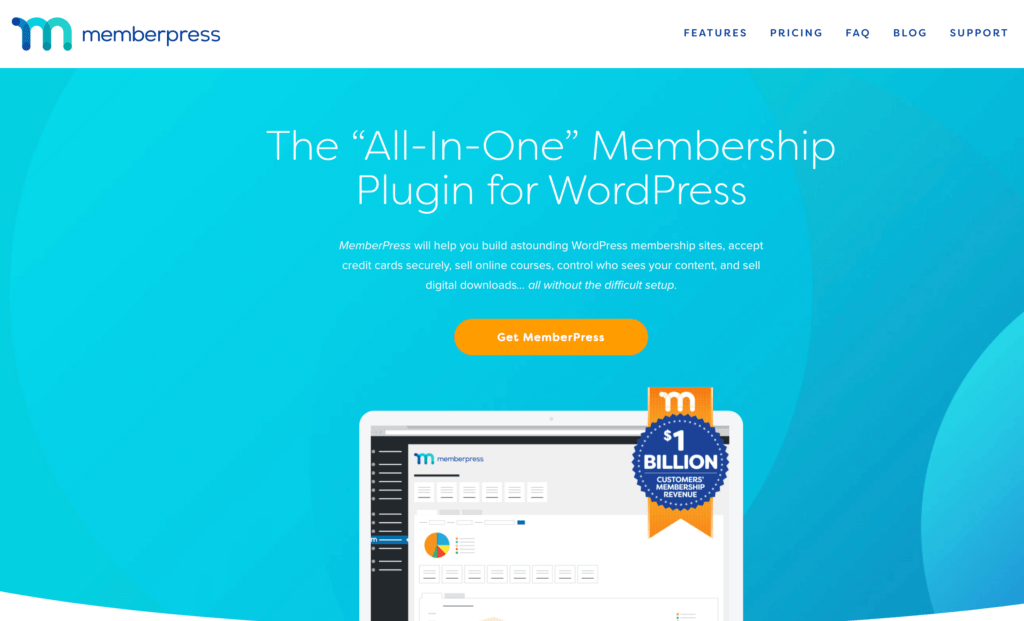 The plugin is super easy to use, requires no coding, and lets you do things like…
Create a new paywalled site
Add subscriptions to your existing site
Use super customized paywalling with flexible sampling (lead-in, metered, and hard paywalls) like The Wall Street Journal or The New York Times, for example
Create and sell online courses
Build a dedicated community
Accept credit cards and digital wallet payments right on your site
The real beauty of MemberPress is in its Content Protection Rules and Memberships functions.
Through Content Protection Rules, you can really drill down how you monetize your content. You can protect…
All content – Your entire website
Posts categorized and posts tagged – All content under a specific category or tag
Single posts – Any individual post
All posts – All posts except those you specify as exempt
Custom URIs – Specific URLs (super useful if you want to restrict content like ebooks or digital downloads)
Custom post types – Any custom post type you create
MemberPress basically makes your blog work like any of the big, fancy online publications out there. And if you run into any issues with the plugin – or your site in general – reach out to the MemberPress wizards over at WP Tech Support.
2. Become an Affiliate Marketer
As an affiliate marketer, you'll partner with third-party businesses and promote their products and services via your blog. You'll earn a commission for all sales originating from your unique affiliate links.
Affiliate marketing is big business. With annual spending estimated at $12 billion, bloggers have a huge opportunity to make money online.
A quick search will reveal hundreds of affiliate programs that you can join. To help drive conversions, we recommend searching for a partner or products that will appeal to your existing readership.
If you're unsure about your audience demographics, then you can learn more about your visitors using a tool such as Google Analytics: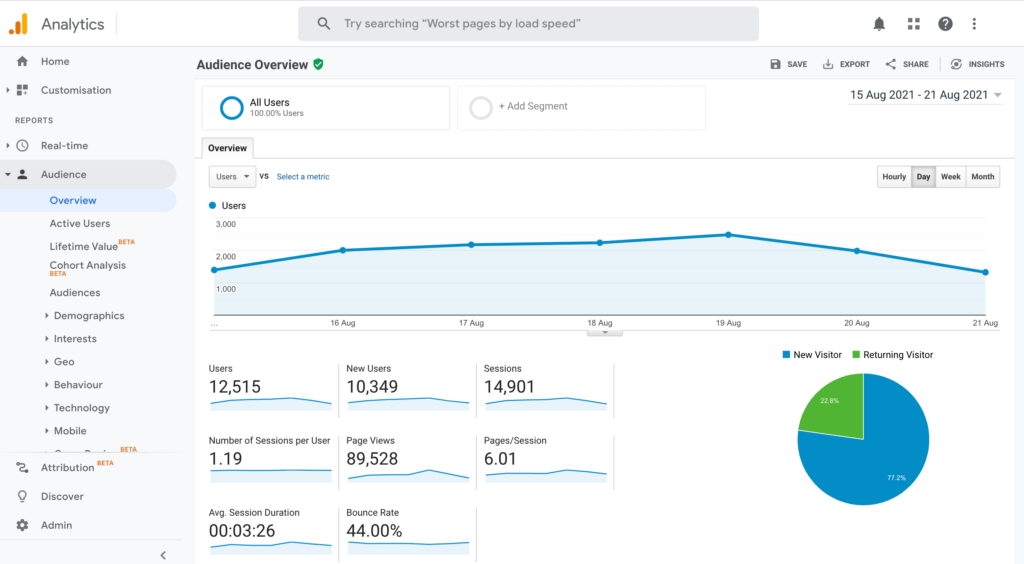 It's also wise to feature products related to your blog's content. For example, if you write about your experiences as a parent, it may make sense to promote baby-themed products.
These relevant promotions will make your affiliate links feel more authentic, which can help drive conversions.
While using affiliate marketing is one of the most popular ways to generate money from blogging, affiliate URLs aren't always pretty.
These links are often long and complex with obvious tracking codes. They can be off-putting to your readers, who may even wonder whether these odd-looking URLs are spam.
For this reason, we recommend simplifying your affiliate URLs using a link shortener such as the Pretty Links plugin: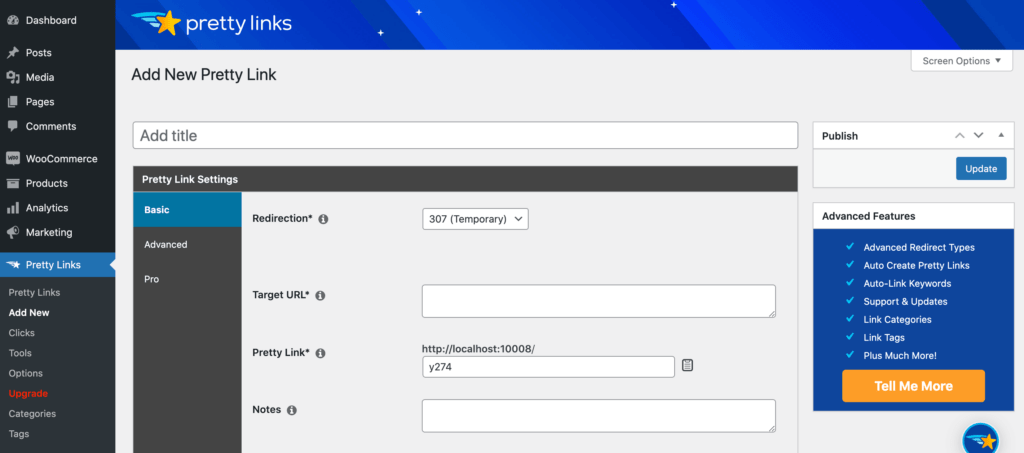 With Pretty Links, you don't have to worry about lengthy URLs scaring your readers away. Simply enter the target link into the dashboard. Then, the plugin will generate a shorter, neater alternative, ready for you to post to your blog.
3. Enrol in an Advertising Network
Many businesses, including blogs, generate revenue by selling advertising space. There are various ad networks, but Google AdSense is one of the biggest platforms. In fact, it is used by over 38 million blogs and websites.
All of Google's ads are mobile-responsive, so you can earn revenue regardless of whether readers are using a desktop, smartphone, or tablet.
Google even tailors these adverts based on the visitor's geographical location, which is great for driving conversions.
There are multiple ways to display Google advertisements on your blog, but WordPress users may want to check out Site Kit. This plugin adds a range of popular Google services to your WordPress dashboard, including Google AdSense:

After activating and configuring this plugin, you'll need to wait for Google to approve your blog. However, as soon as you get the go-ahead, it will start displaying ads across your site.
Site Kit will even optimize your advertisements automatically by determining their optimal sizes, types, and placements. With this tool, you can avoid alienating your readers by displaying intrusive or irrelevant adverts.
4. Add Buy Now Buttons to Your Blog Posts
Some of the biggest websites in the world use buy now buttons to encourage visitors to make a purchase. These buttons simplify the purchasing process by enabling customers to jump straight to checkout: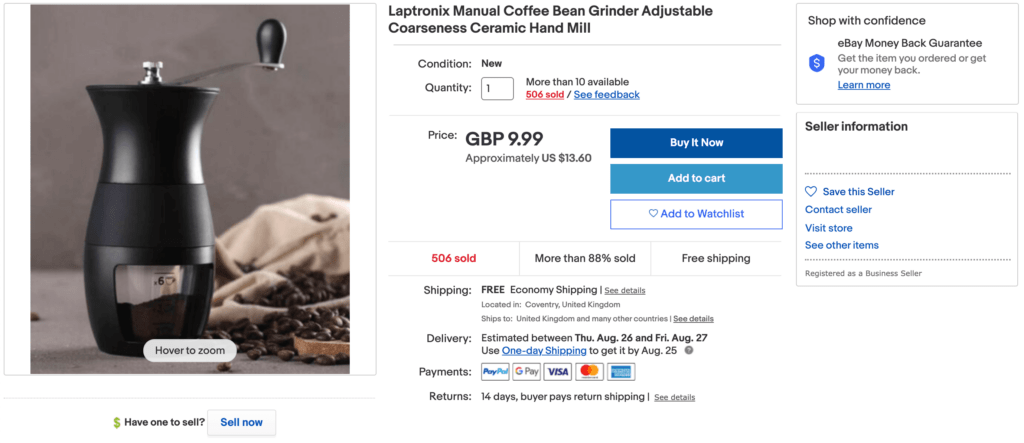 Although they're commonly associated with ecommerce giants such as Amazon and eBay, you can add buy now buttons to your blog posts. If you sell products or services in addition to writing articles, these buttons can convert your readers into customers.
Alternatively, you can use buy now buttons to promote your affiliate URLs if you're part of an affiliate network.
Even if you don't have any products to promote, you can still monetize your site using buy now buttons. Many writers publish blogs for free but ask visitors to donate if they enjoyed the content.
If you create your buttons using a flexible service such as our Buy Now Plus plugin, then it's easy to transform them into donation prompts: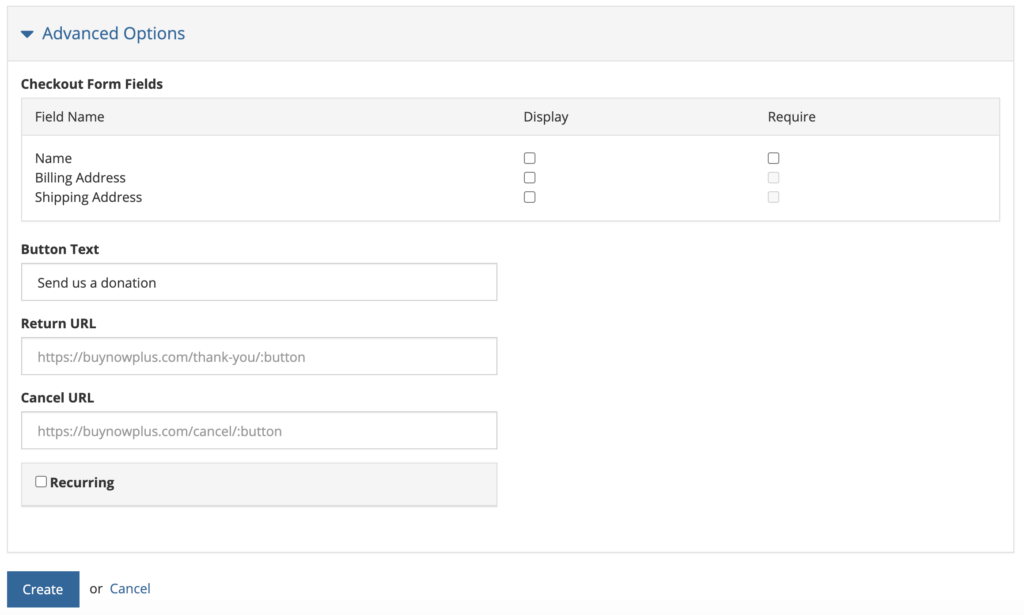 By simply changing the button's label, you can start accepting donations. Buy Now Plus even supports variable pricing, so your readers can choose how much money to send you. This flexibility may result in more contributions.
Conclusion
Creating a successful blog takes time and dedication. At some point, you may want to be reimbursed for all of your hard work.
Let's quickly recap three ways to monetize your blog:
Become an affiliate marketer, using a plugin such as Pretty Links.
Enrol in an advertising network.
Add buy now buttons to your blog posts, with our Buy Now Plus service.
Do you have any questions about how to make money as a blogger? Let us know in the comments section below!
If you liked this post, be sure to follow us on Twitter, Facebook, and LinkedIn.