If you're a content creator or a digital entrepreneur, there's a good chance that you've heard of ClickBank. While this platform is highly popular among affiliate circles, it's also an excellent place for vendors to launch products or services.
However, you might be wondering how to do that if you don't have a fully developed online store (or even a website).
Fortunately, you can solve this problem by listing your products using "buy now" buttons. This way, customers can go through the checkout process without needing to step foot in a virtual shop.
In this post, we'll provide you with an overview of the ClickBank marketplace. Then, we'll show you how to use the platform to promote your products and make money fast. Let's get to it!
An Overview of ClickBank
ClickBank is an online marketplace where vendors and content creators can find marketers to promote their products:
The platform supports a classic affiliate marketing model. This means marketers earn commissions when customers make sales through their affiliate links. This setup creates a win-win situation for both affiliates and sellers.
It's also important to note that ClickBank is ideal for digital content creators hoping to earn passive income. That's because when you're selling a digital product, your return on investment (ROI) is much higher. In turn, you can offer a higher commission, and affiliates will be more eager to partner with you.
With ClickBank, affiliate marketers can instantly find your offers and promote them. You don't even need an official website for your products.
Moreover, ClickBank's algorithm rewards high-performing offers, boosting them to the top results pages in its internal search engine. As a result, with ClickBank, it's possible to make money fast.
How to Make Money Fast on ClickBank (No Website Required!)
Now that you know how ClickBank works, let's discuss how you can get started on the platform. If you follow these steps, you'll be able to generate a profit in no time!
Step 1: Identify Your Product
Before you consider getting set up with ClickBank, you'll want to ensure you have a product that can succeed on the platform. As we mentioned before, due to a high ROI, digital products are excellent options: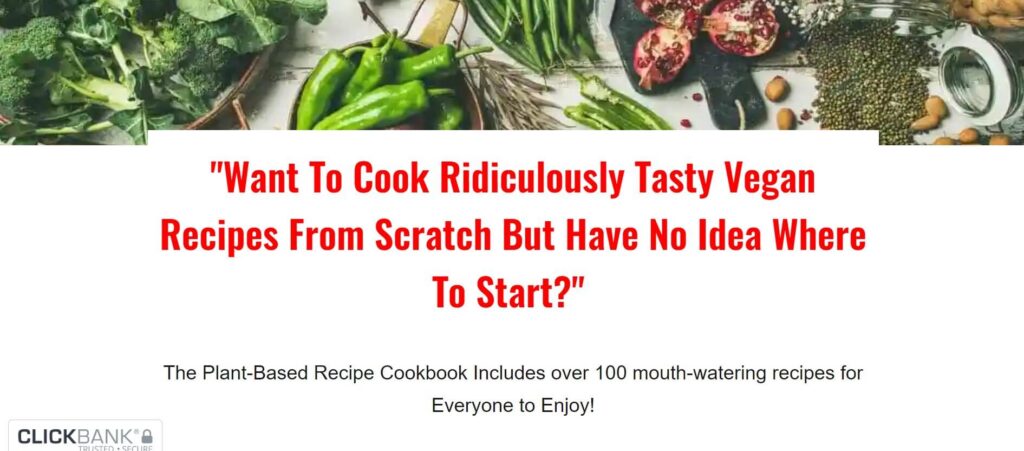 Here are a few examples of digital items you could potentially offer on ClickBank:
Video tutorials
PDF guides
Electronic software and services
While digital goods are more likely to perform well, you shouldn't be discouraged if you run a small business dealing in physical goods. You can still promote these items on ClickBank.
However, you'll want to ensure your supply chain and processing systems are in place beforehand. You won't want to accidentally create a bottleneck if your product gains unexpected traction.
Step 2: Design Your Offer Page
After identifying an appropriate product, you'll need to create an offer page. You don't need a full-blown ecommerce website to make money on ClickBank. However, you will need to provide affiliates with a URL that leads to a page where they can buy your product.
In fact, ClickBank strongly encourages users to create a landing page before signing up. Luckily, there are plenty of free landing page builders that you can use.
Carrd is an excellent option for this purpose. It offers an intuitive interface and plenty of templates to help you get started: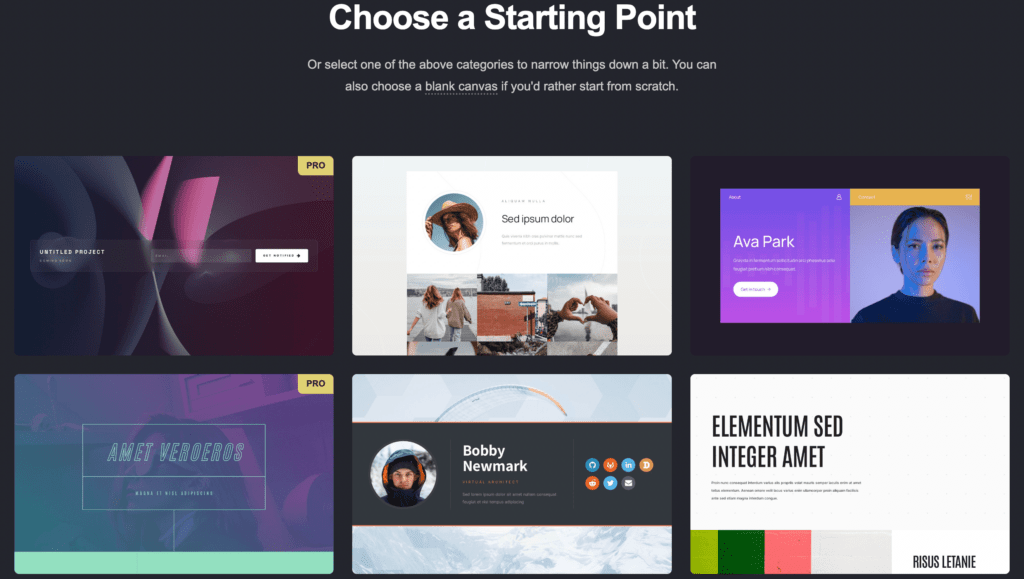 Once you've chosen a landing page builder and a design, you'll want to fill in the details for your product. Be sure to add relevant images and a detailed description of the item you're selling.
Since this is the only page people will see, it's a good idea to take your time creating this content. You may even consider hiring a copywriter to help you develop the best-quality content.
Step 3: Create a Buy Now Button
Since you don't have a website with a payment processing system, the next step is to make a buy now button for your new landing page.
Fortunately, our Buy Now Plus tool enables you to sell your product in just about any digital space: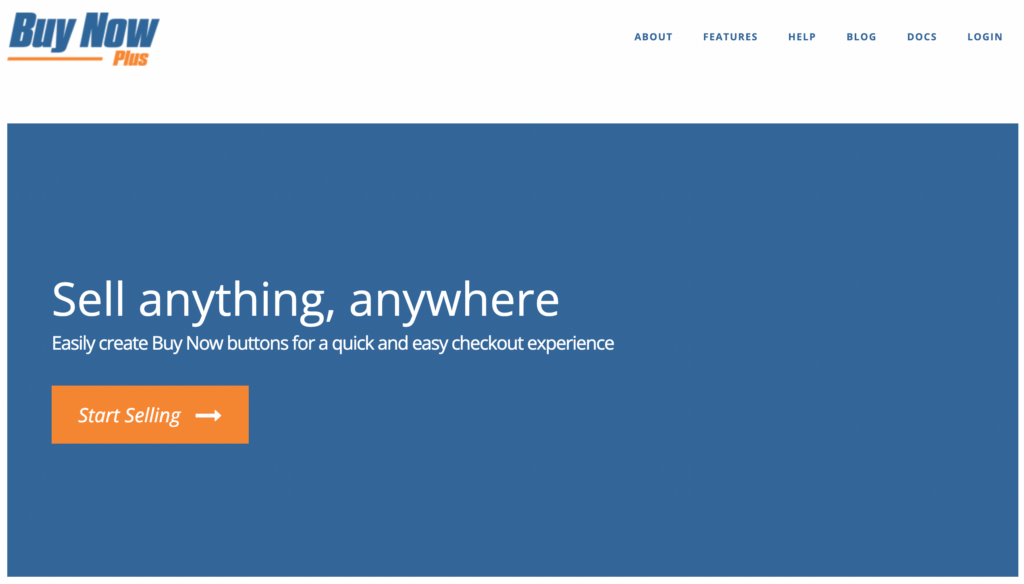 What's more, our buy now buttons enable customers to easily make purchases without needing to sign up for accounts. Therefore, Buy Now Plus can streamline the purchasing process.
You can get started with Buy Now Plus in minutes. All you'll need to do is enter some basic contact information and create an account with Stripe.
After that, you can create your first button. Then, simply copy its link and add it to your new offer page. Make sure to be strategic about where you place it. You may even want to add it in multiple locations.
Step 4: Sign Up for a ClickBank Account
Once your landing page is complete, you're finally ready to sign up for a ClickBank account. To get started, navigate to the ClickBank website and click on any of the Start Here buttons.
This will launch a start-up guide, which we recommend completing: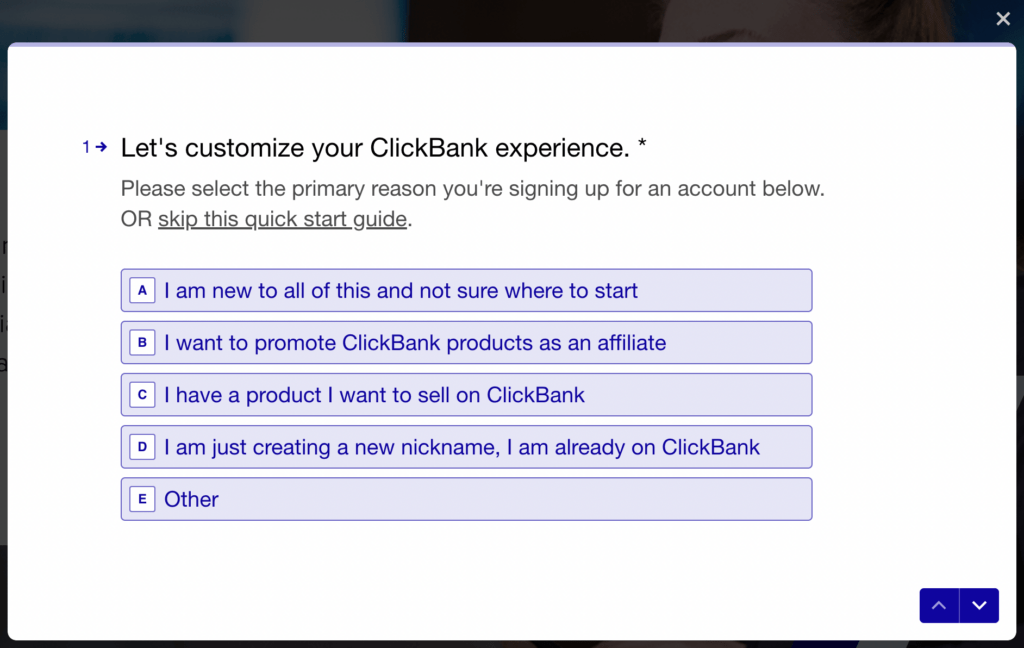 You'll need to choose a reason for signing up on the first screen. You'll most likely want to select I have a product I want to sell on ClickBank.
Next, you'll be asked about how far along you are in the process of creating your offer page: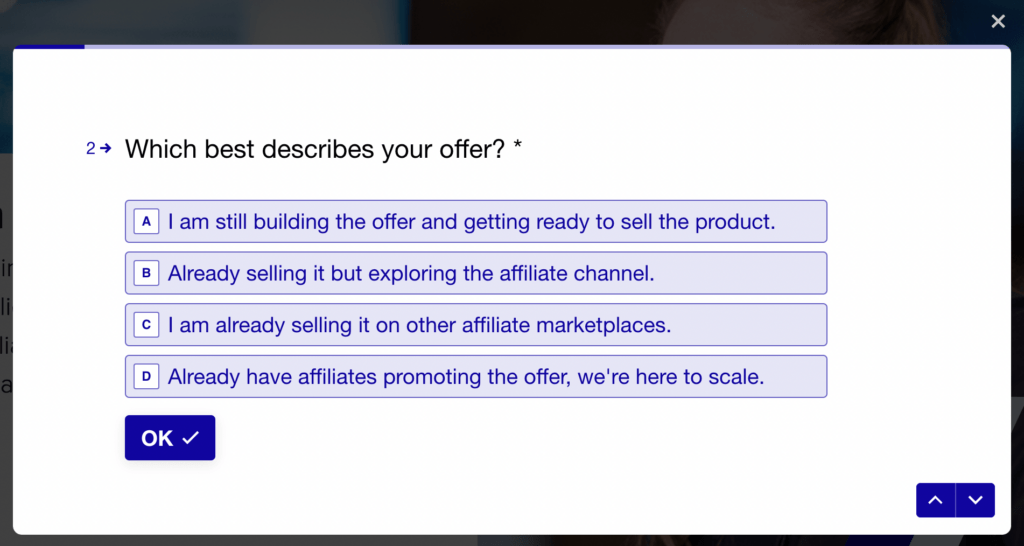 For this tutorial, we'll select I am still building the offer and getting ready to sell the product. With this setting, the site will provide useful advice and resources about the process. You can check them out and tweak your landing page if you like.
Then, proceed through the guide. You'll have to enter more information about your business and experience level.
When you get to step eight, you'll be asked about a product page URL. Just make sure to input the URL for your new landing page here: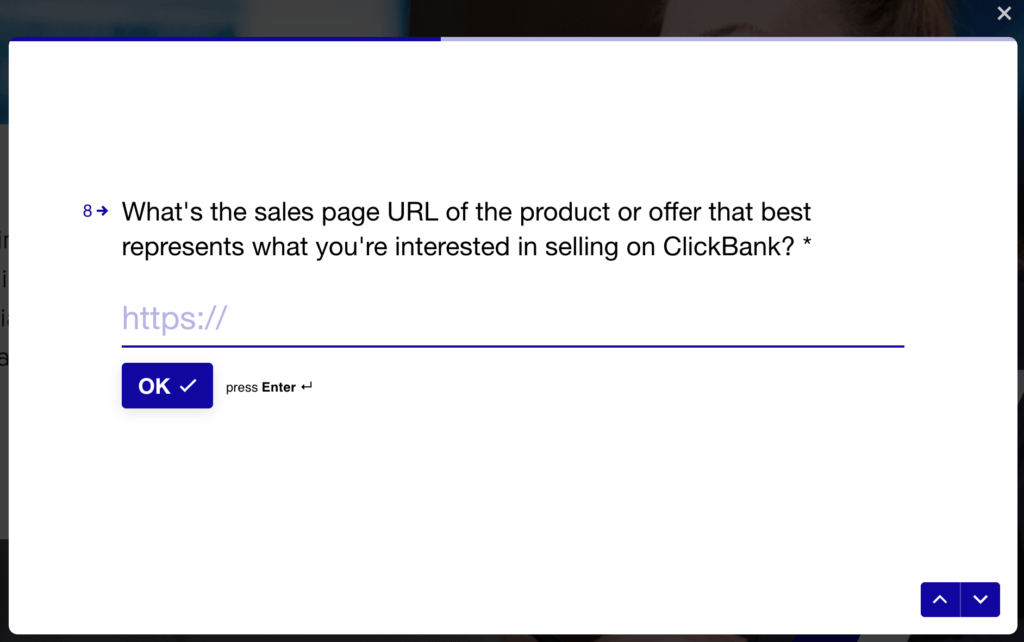 The last step in the guide will be to enter your email address. After that, you'll be led to a page where you can complete the rest of the signup process.
Once you're all set up, it would be wise to familiarize yourself with the dashboard. You may even want to reference ClickBank's guide for getting started as a seller. This covers everything from HopLinks to creating a Thank You page.
Now all that's left to do is enter your product information into the ClickBank marketplace!
Conclusion
If you have a compelling product, ClickBank is a great place to start selling it. However, if you don't have a website yet, you may be worried about how to facilitate your sales. Fortunately, with buy now buttons, you can roll your sales and checkout page into one.
To review, here's how you can make money fast on ClickBank without an eCommerce site:
Identify your product.
Design your offer page.
Create a buy now button using Buy Now Plus.
Sign up for ClickBank.
Do you have any questions about using "buy now" buttons to sell your products on ClickBank? Ask us in the comments section below!
If you liked this post, be sure to follow us on Twitter, Facebook, Pinterest, and LinkedIn.