As an online store owner, there are lots of different places you can promote your products. However, by default, customers have to navigate to your store to purchase the products featured in your social media posts, marketing emails, and other locations.
Here's where buy now buttons can be the secret to driving conversions. That's because they allow customers to jump straight to the checkout stage with the click of a button. Using these simple but effective call to action (CTA) buttons, you can sell anything from anywhere. You don't even need a website.
In this post, we'll discuss why every business and online store can benefit from buy now buttons, and show you how to create one within minutes. Then we'll explore four places where you can use your new buy now button for maximum sales. Let's get started! 
How to Create a Buy Now Button (And Why You Should)
Typically, whenever a customer wants to make a purchase, they'll add that item to their basket and then navigate to your checkout page. Depending on how your store is set up, there may even be additional steps, such as creating an account and reviewing the items in their basket.
Every step in the payment process is another opportunity for the customer to change their mind and abandon the purchase. This is where buy now buttons come in. These powerful button can reduce cart abandonment rates and drive conversions by allowing customers to jump straight to checkout: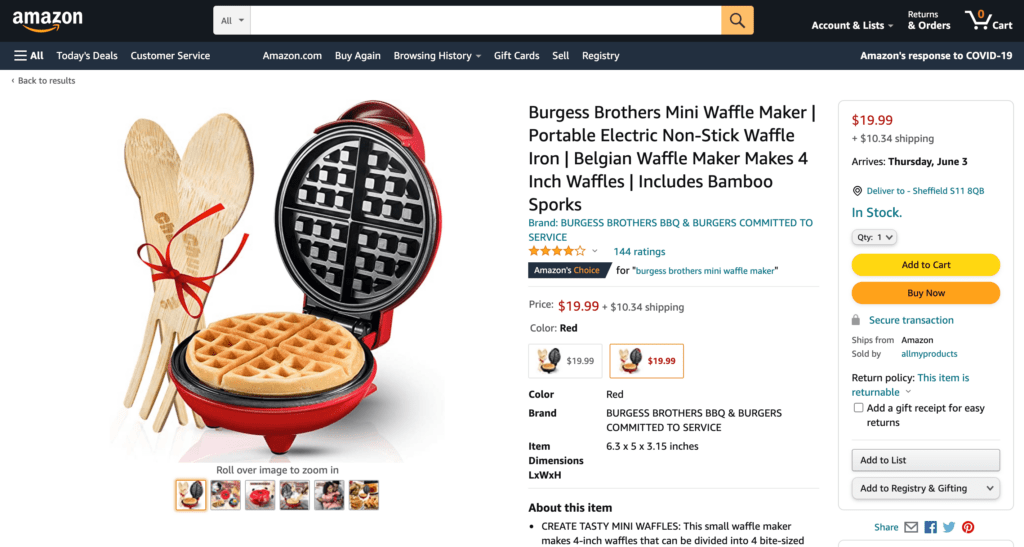 If you create these powerful CTAs using a flexible service like Buy Now Plus, you can post the same button across multiple platforms. In this way, you can transform external platforms into additional revenue streams and sell anything from anywhere.
To create your first buy now button, all you have to do is register for a free Buy Now Plus account. If you already have a Stripe account, you'll be able to connect the two automatically in the sign up process. If you don't have a Stripe account, you'll automatically create a new one during sign up.
Once you're all set, go to your Buy Now Plus dashboard and select Add New: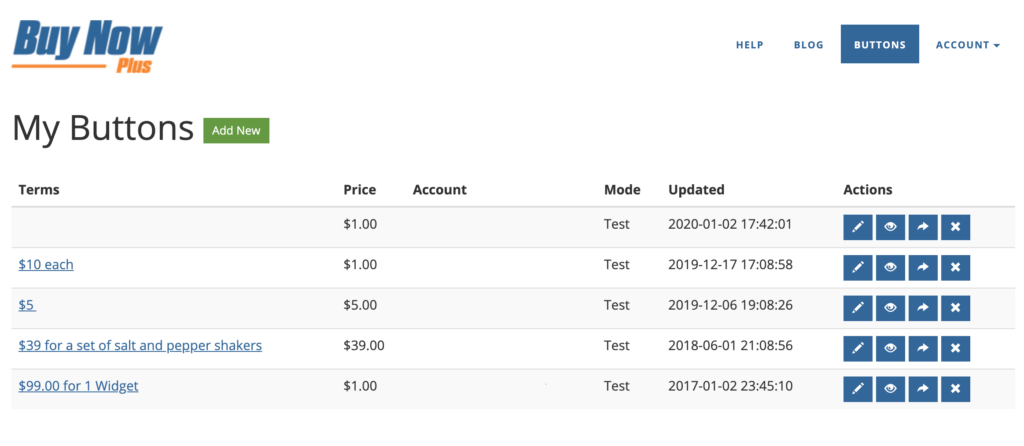 You can now create a high-converting button by completing the form. When you're happy with the information you've entered, click on Create: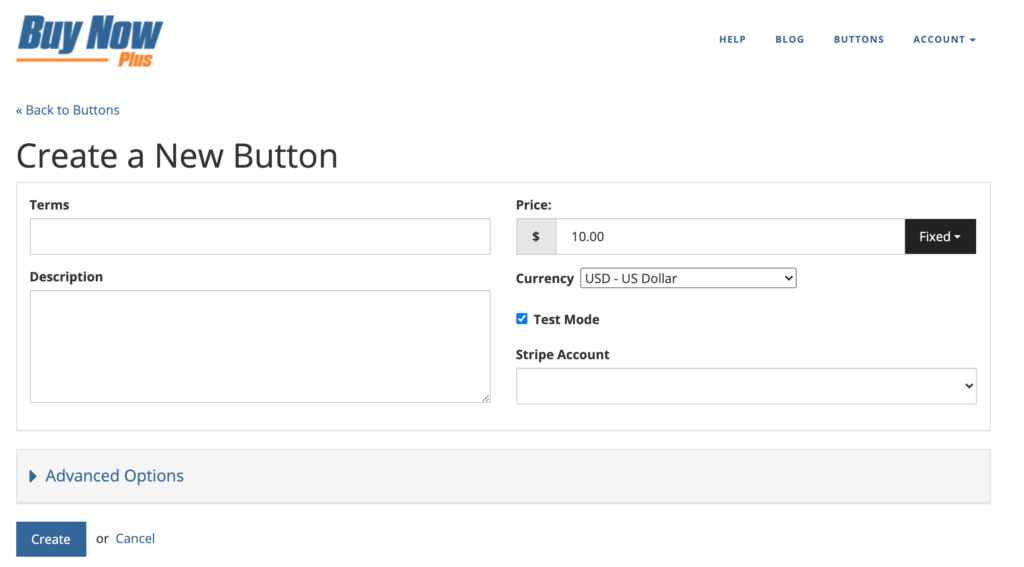 On the main Buy Now Plus dashboard, find the button in question and click on the Share icon. This opens a little popup that contains everything you need to sell your items.
How to Sell Anything From Anywhere (4 Ways to Use Your Buy Now Buttons)
In 2020, ecommerce sales surpassed $4.2 trillion. With more people purchasing online than ever before, there's huge potential to boost your profits. Here's how you can seize this opportunity by posting your buy now buttons across your site and the wider web.
1. Add Your Button to Any Page or Post
You can add your Buy Now Plus button to any page or post using the supplied embed code. Many online stores choose to feature this button on their product pages, alongside their regular Add To Cart buttons. This gives customers the choice to continue shopping or jump straight to checkout.
You can also add a buy now button to locations where you mention a specific product. For example, you might write a guide to using a new product or share five top picks for the summer. By providing easy access to a buy now button, you can encourage the reader to purchase the featured products: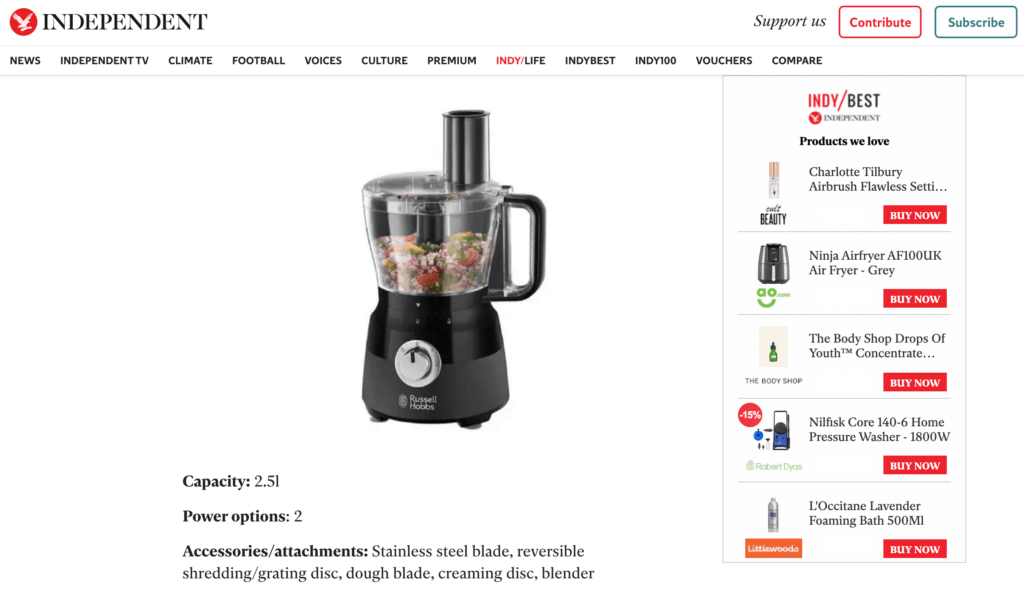 In the Buy Now Plus popup, copy the embed code and then switch over to your WordPress dashboard. You can then navigate to the page or post where you want to feature this button. Open the page for editing, and create a new shortcode block:
Now, simply paste the embed code into this block and save your changes. This buy now button will now appear on this page in the exact location specified by you.
2. Feature Buy Now Buttons Across Your Website
To drive conversions, you may want to incorporate a buy now button into your site's recurring elements. This enables customers to start the checkout process from any page: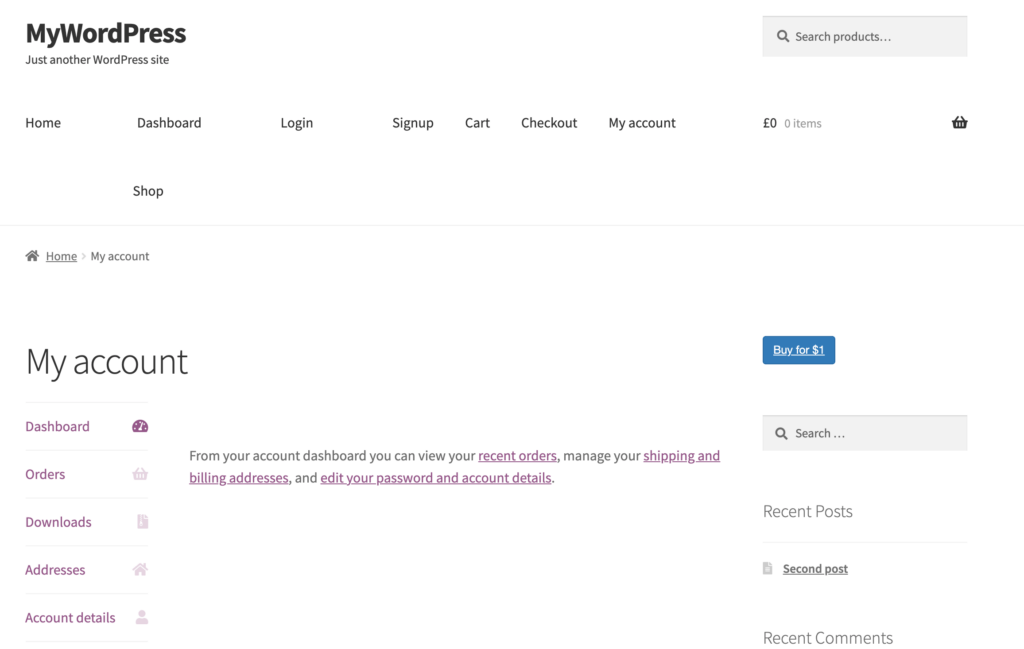 You can achieve this by adding your button to a Text widget. Once again, copy the embed code, but this time navigate to Appearance > Widget in your WordPress dashboard: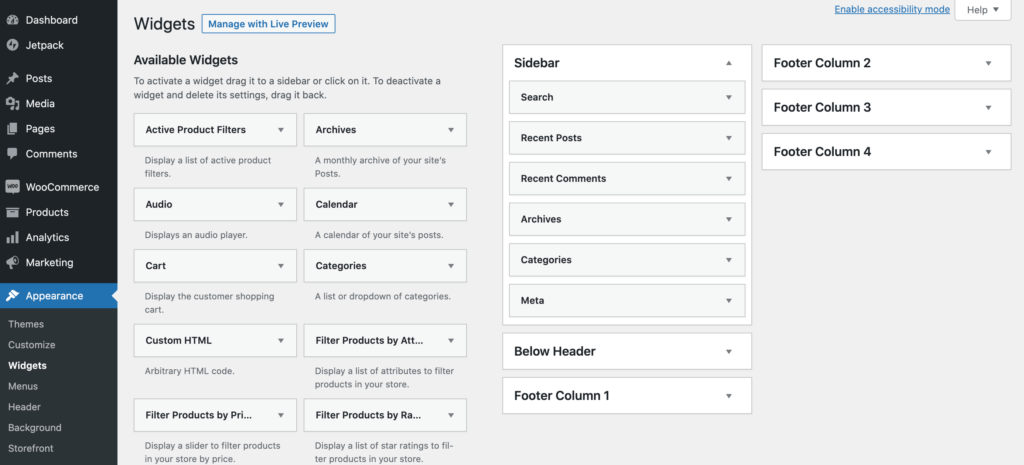 You can now grab a Text widget and drag it to the area where you want to feature your button. Then select the Text tab and paste your embed code:
Switch back to the Visual tab. If you're happy with your button's appearance, you can save your changes. This button will now appear across your website.
3. Post CTAs to Your Social Media
With over 2.7 billion monthly active Facebook users and 69.3 million Twitter users in the US, social media is a powerful platform for promoting your products. By posting your buy now buttons directly to social media, your followers can start the checkout process directly from their favorite networking sites.
This can also be a way to encourage impulse purchases. A customer who's scrolling through their timeline might spot your product, complete with a convenient buy now button, and decide to make a purchase on a whim.
Our popup has sharing buttons for Facebook, Twitter, and Pinterest. Simply click on this button, and Buy Now Plus will auto-generate a post for your chosen platform: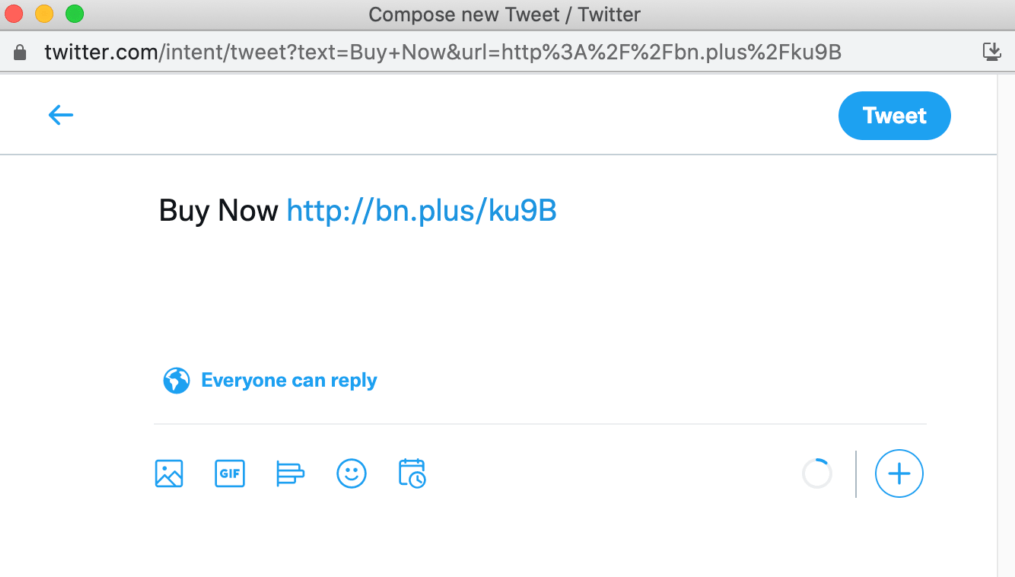 However, there are dozens of social networks out there. That's why we also provide a link that you can copy and paste into any social platform that accepts text input.
4. Include a CTA in Your Next Email Marketing Campaign
According to the 2019 Adobe Email Usage Study, Americans spend over five hours per day checking their work and personal emails. That's five hours when you could be promoting your products.
For example, you might email your entire list about an upcoming sale or recommend products based on the customer's purchase history. If the recipient decides to covert, including a buy now button in your email can help nudge them over the finishing line: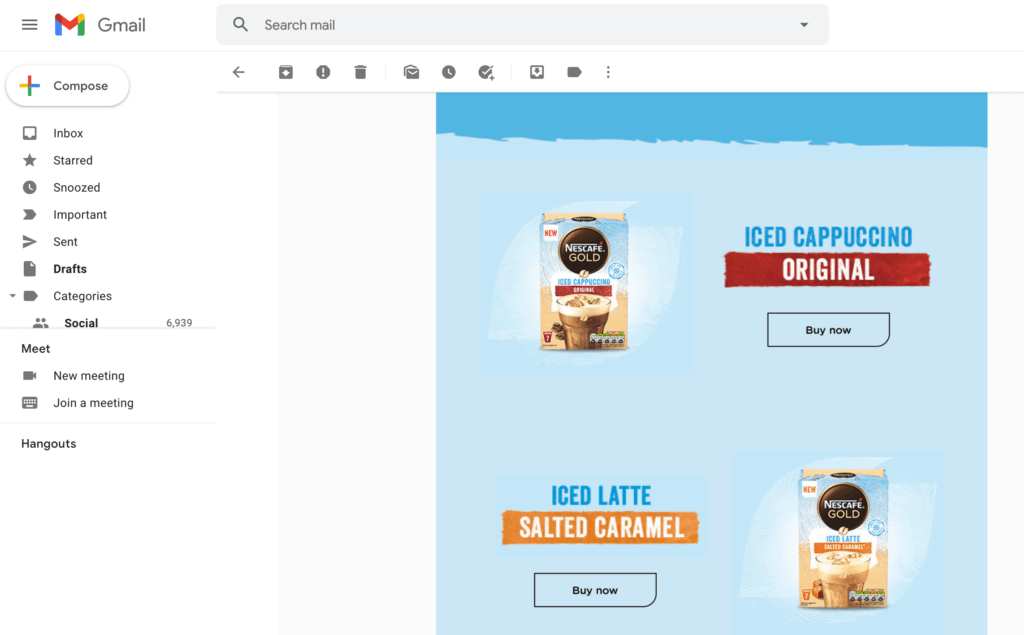 Our popup contains an email button that you can use to generate a message containing your buy now link. Alternatively, you can copy and paste the link directly into your next email campaign:

Depending on your choice of mailing software, you might even be able to paste our embed code directly into your email. ActiveCampaign is one platform that we now allows embedding buttons (because we use it!).
For more information about whether your provider supports embed code, we recommend referring to their official documentation.
Conclusion
Platforms such as social media and email can be excellent places to promote your products. However, requiring customers to navigate to your store and then search for items isn't going to deliver the best conversion rates.
Fortunately, buy now buttons can be the key to selling anything from anywhere. Let's quickly recap four places where you can use these powerful CTAs:
Add your button to any page or post.
Feature buy now buttons across your website.
Post CTAs to your social media.
Include a CTA in your next email marketing campaign.
Do you have any questions about how to sell anything from anywhere with buy now buttons? Let us know in the comments section below!
If you liked this post, be sure to follow us on Twitter, Facebook, and LinkedIn.