Let's imagine that holiday sales were at an all-time high, and you started the year with a solid first quarter. However, as you scaled back on ads business began to slow considerably.
People are still buying from you, but you're surviving this quarter on a tiny group of repeat buyers.
By improving your brand's reputation and providing your customers with extra value, you can avoid that scenario and attract a larger base of loyal customers who keep coming back again and again.
Over time, this can stabilize sales throughout the year, helping your business get through those seasonal slumps more gracefully.
In this post, we'll share five tips to help you convert one-time shoppers into loyal customers without adding a lot of extra marketing costs. Let's dive in!
1. Start an Email List
Roughly 60% of customers prefer brands to contact them via email. It's an easy, unobtrusive way to reach people.
An email list shouldn't be pushy or make users feel like they have to sign up. Instead, you may want to give each customer an incentive to join, such as a discount on their next purchase:
The example above is a simple and clean signup form that asks for nothing but your email address. It also offers a clear benefit – a 10% off code when you sign up.
However, once you gain a new subscriber, you'll need to keep them on your list. Let's take a look at two effective ways to retain subscribers.
Create a "Welcome" Automation
Creating welcome automations might be the best way to convert your time into value. They're quick and easy to set up, and you can change the content to keep it relevant over time.
Some email list service providers like ActiveCampaign and Mailchimp offer straightforward ways to set up these automations. They also have a wealth of resources for writing welcome emails that convert.
Your initial email should include some information about your brand and what kind of content subscribers can expect from you. You can also add links to resources, flagship products, and your social media accounts.
Offer Discounts to Subscribers
Another effective way to retain subscribers is by offering discounts or freebies. Your discount doesn't have to be anything big: 10-15% is common. If you're offering freebies, this might be a test drive of your product or free samples.
Of course, you'll want to make sure that customers have a reason to remain subscribed to your newsletter.
Follow up with great content they can look forward to, as well as regular offers and goodies. That way, customers are more likely to stick around for the long term.
2. Use Recurring Payments
Recurring payments are a great way to keep customers engaged and deliver their favorite products every month. Therefore, you may want to consider offering subscriptions to your best selling items:
As you can see in the example above, Shaker & Spoon delivers all the mixes and other fixings to help spruce up your drinks. Every drink has a background story, and they'll teach you how to make it just like the pros.
If you're looking to introduce customers to new products, you can also provide a subscription box service. For example, if you run an online food shop, you could deliver a mix of snacks or ingredients on a monthly basis.
3. Collect Feedback and Feature Reviews
Reviews can help you gain the trust of new customers and get a holistic picture of the customer journey. You can use this info to improve the customer experience and see if there are any concerns you need to address.
The simple act of asking for feedback shows customers that you care and are dedicated to making improvements. People appreciate being asked for their thoughts, especially if they feel that they're contributing to your success.
It's important that you make it easy for buyers to leave reviews. For instance, you could include feedback forms on your site, or enable reviews through third-party platforms such as Google My Business: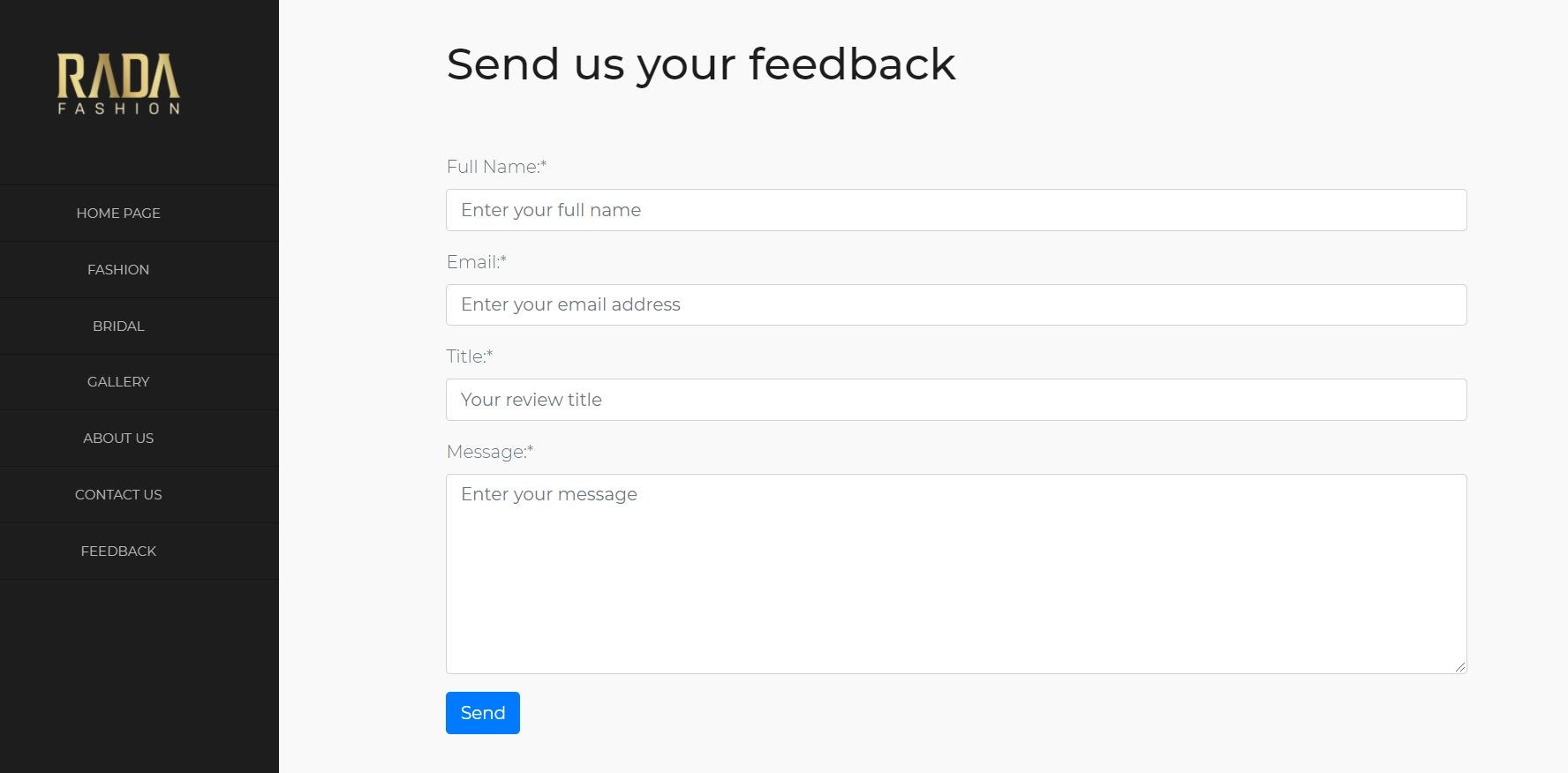 Surveys are another great way to collect feedback and testimonials. You can email customers a link to a short survey that asks about their shopping experience.
WordPress form plugins like WPForms make creating and managing these types of surveys super easy.
Moreover, you can ask customers if they would be interested in being contacted for a testimonial. You can then feature these testimonials on your website, email copy, or social media pages.
4. Provide a Frictionless Shopping Experience
According to recent studies, shopping cart abandonment rates sit at almost 70%. One of the leading causes of this phenomenon is a long, complicated checkout process.
An easy checkout process can help you drive higher conversions. It can also encourage users to make additional purchases from your store.
Therefore, you want to make sure your site visitors are able to process their orders in a quick and efficient manner, without having to sign up for an account or being directed to other pages.
Fortunately, Buy Now Plus can help you simplify the checkout process with powerful buy now buttons. You can even cut out some extra steps and take users straight to the checkout page to complete their orders.
5. Set Up an Affiliate Program
Affiliate marketing allows publishers and influencers to promote your products for a cut of the profits. For instance, you can give affiliates the option to advertise your products using trackable links or discount codes associated with their accounts: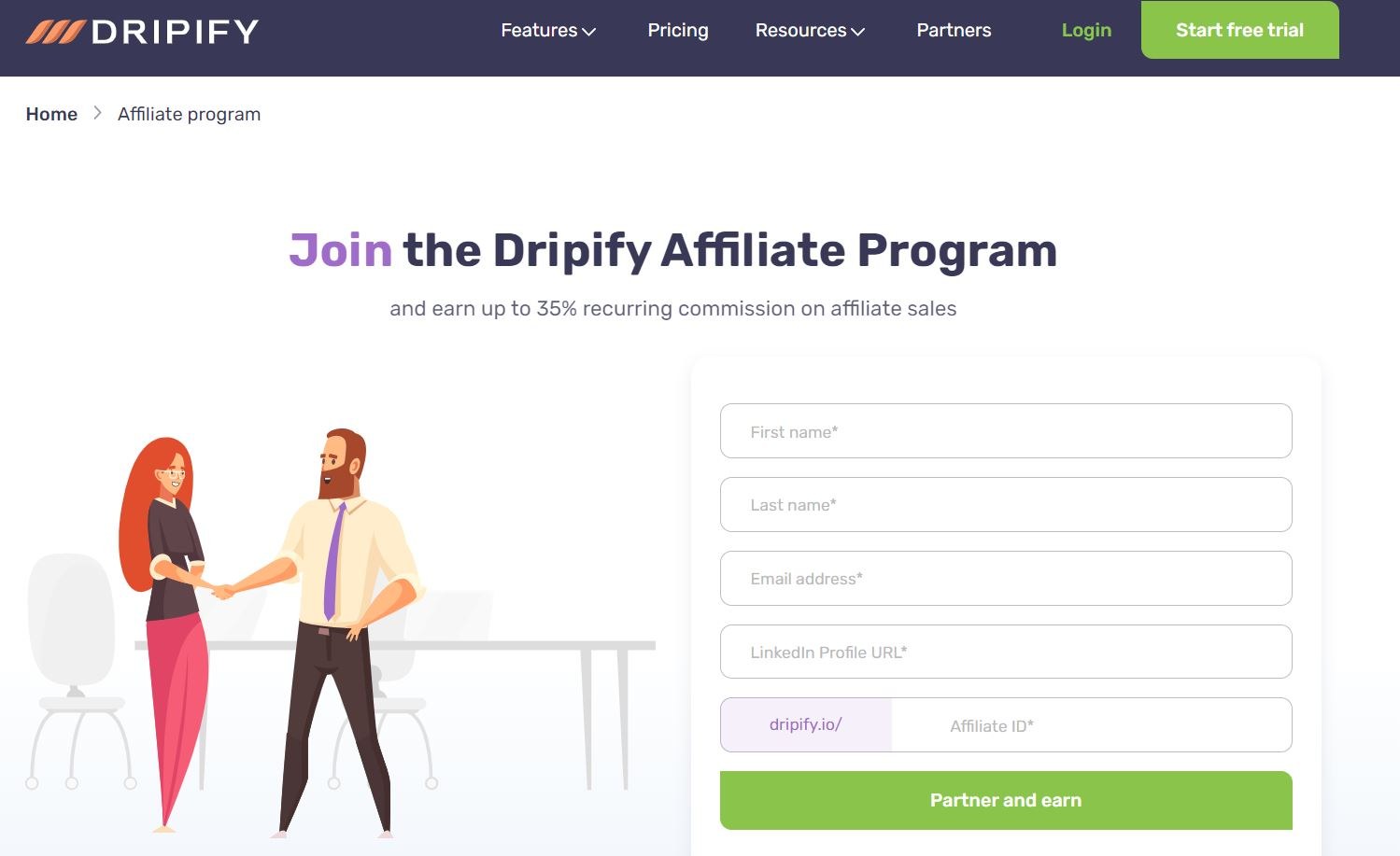 This strategy helps you build a loyal customer base, especially if you're also offering discounts to affiliates on top of their normal commissions.
It can also help you reach a wider audience, and thus increase your sales.
You can easily set up an affiliate program on your existing WordPress site using a plugin like Easy Affiliate. This tool also enables you to track your conversions, process your program applications, and manage your members more efficiently.
Conclusion
Building a loyal clientele is a long-term game. However, by implementing a few effective strategies, you should be able to convert most of your first-time buyers into repeat customers.
In this post, we shared five tips to help you retain your customers:
Start an email list that introduces your brand and provides additional value.
Use recurring payments for frequently bought products, and offer subscriptions boxes.
Collect and share reviews to help customers connect with your brand and gain their trust.
Provide a frictionless shopping experience by streamlining the checkout process with Buy Now Plus.
Set up an affiliate program with Easy Affiliate and offer discounts to your members.
Do you have any questions on how to convert one-time shoppers into loyal customers? Let us know in the comments section below!
If you liked this post, be sure to follow us on Twitter, Facebook, Pinterest, and LinkedIn.