Enabling debit and credit card payments is one of the most effective ways to sell products online. However, it can also put your business at risk for fraudulent purchases.
Fortunately, you can use a reliable ecommerce platform like Stripe to ensure that you and your customers are safe. Stripe has many checks and balances in place that can help prevent fraud and alert you to suspicious activity.
In this guide, we'll take a closer look at Stripe and how it works with Buy Now Plus. We'll then look at five ways Stripe protects you against fraudulent payments. Let's get started!
An Introduction to Stripe
Stripe is one of the most popular ecommerce payment platforms on the market. It offers a complete suite that enables you to receive payments, send invoices, track your business analytics, and access financing: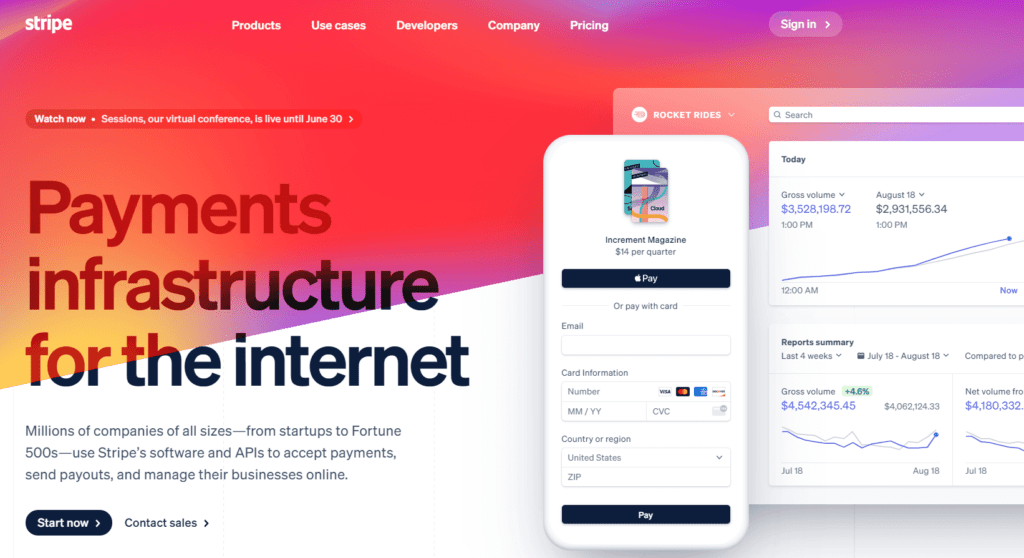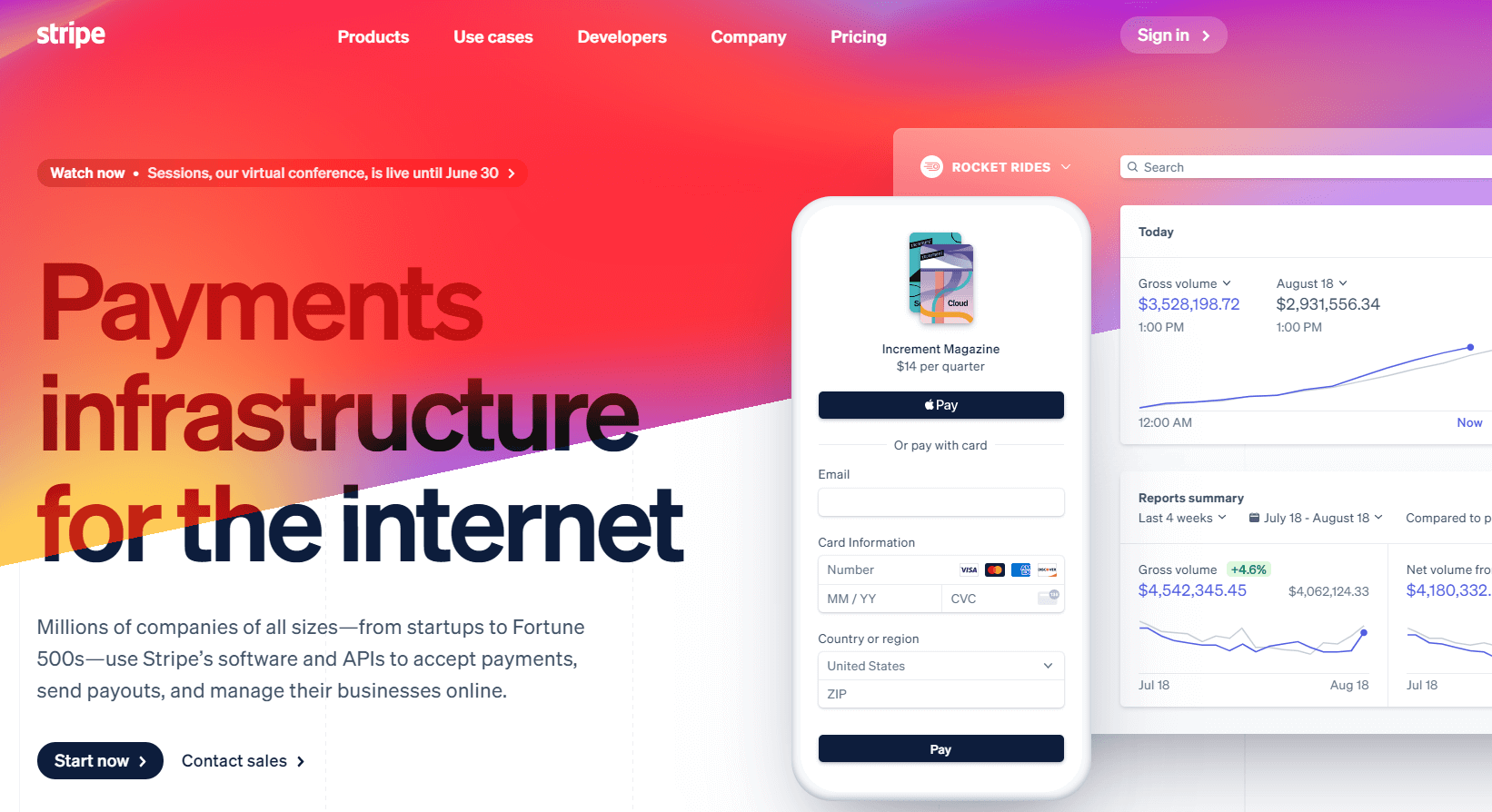 Stripe is also very flexible, and you can use it with most application programming interfaces (APIs). It has pre-built integrations with leading ecommerce systems, so you can easily adapt it to your business' needs.
Buy Now Plus actually runs on Stripe. That means when you use it, you get access to all of the fraud protection and secure payments Stripe offers. Additionally, Buy Now Plus has a 3% flat fee for transactions and is incredibly user-friendly.
To get rolling, all you need to do is click "Start Selling" on the homepage.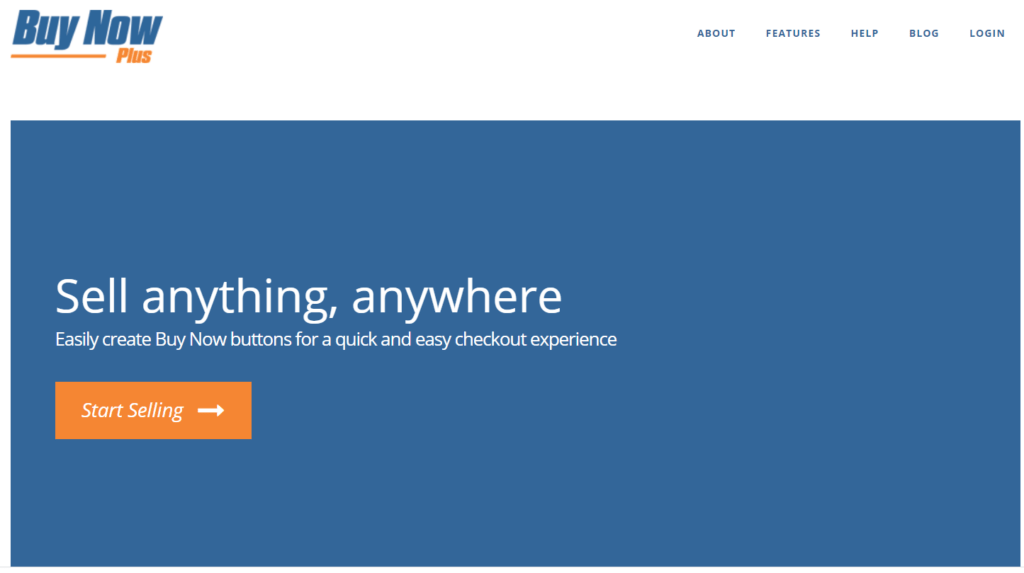 When you enter the signup process, you'll get the option to login to your existing Stripe account, or you can create a new free Stripe account, all from within the BNP signup interface.
Getting back to the point at hand… online payment fraud is unfortunately common. In 2020, ecommerce businesses worldwide lost approximately $17.5 billion due to fraud. In addition, experts predict this amount will increase to more than $20 billion in 2021. Therefore, it's in the best interests of your business to choose a platform with fraud protection, like Stripe.
How Stripe Protects You From Fraud (5 Ways)
As we've seen, Stripe helps protect your business against fraudulent payments. Next, let's look at the strategies that it uses to do this.
1. Stripe Chargeback Protection
Stripe Chargeback Protection can be an essential tool for ecommerce sites. This service can protect your business if a customer issues a payment dispute: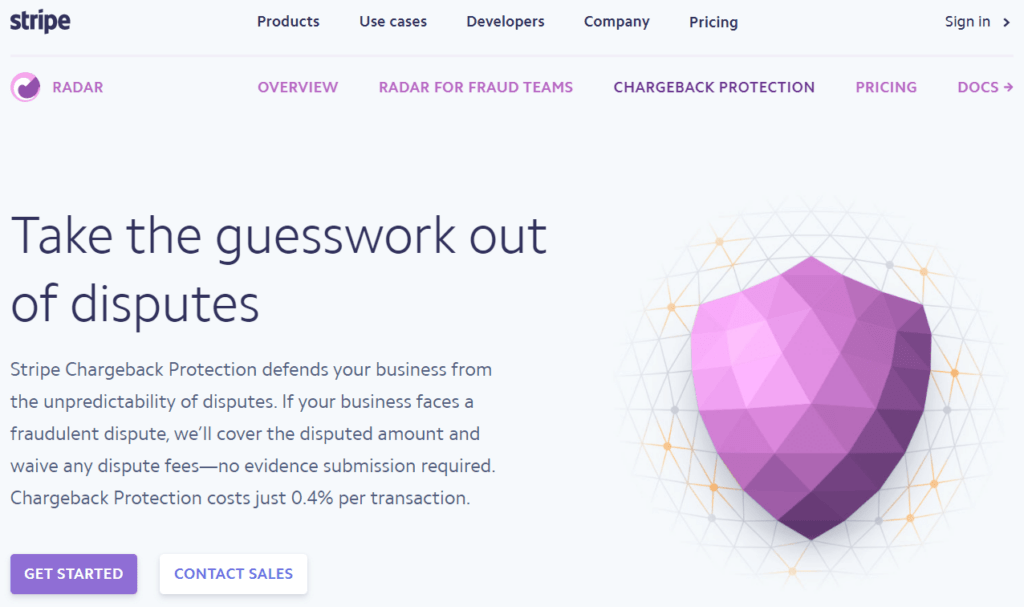 For example, a customer may claim that you have falsely charged them or overcharged them. Whether the claim is fraudulent or not, Stripe can cover the disputed amount and any associated fees.
As a bonus, Stripe doesn't require you to submit evidence against chargeback requests. This means that you won't need to waste time or money on resolving these issues.
Stripe can thus protect your business against fraudulent claims. In turn, it can prevent you from losing money on legitimate transactions. You can add Stripe Chargeback Protection by enabling it in your Stripe Checkout.
2. Device Characteristic Signals
Stripe has an in-built fraud detection service called Radar. It uses machine learning to analyze billions of data points on payments made across the globe. By doing so, it can identify potentially fraudulent transactions: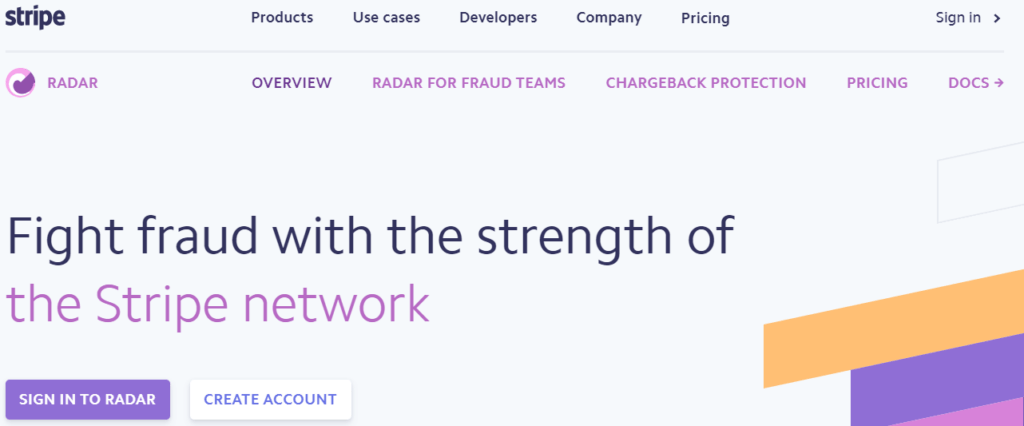 Device characteristic signals are some of the key data that Radar analyzes. This information refers to signals that come from customers' internet browsers, screens, and mobile devices.
This device characteristic data can tell Stripe what typical browsing behavior is for users. If a transaction and its associated signals fall outside of this behavior, it could signal fraudulent activity.
Radar collects this data continually in order to improve its understanding of consumer behavior. If it notices a high-risk fraudulent purchase, it blocks it automatically. With elevated risk payments, the payment goes into a review process for further investigation.
3. Activity Indicator Signals
Stripe's Radar also analyzes activity indicator signals. This data looks at how long users spend on pages, and how long they take to complete transactions or fill out the information in forms.
For example, a bot can navigate pages a lot faster than the average person, and often inserts card details with the copy-paste function. If Stripe picks up that a potential purchase is being processed too quickly, it can identify that it is a bot and not a real person.
Like with device characteristic signals, Stripe's Radar continually collects and analyzes activity indicator data. In this way, it can identify new patterns and protect your business from fraud.
4. Card Verification Code Checks
Cards have various details that a customer must provide in order to complete a purchase. One of these is the Card Verification Code (CVC), which you can find on the back of a debit or credit card. Customers need to enter this number when they complete a transaction, as well as the card account number and expiry date.
Radar protects against fraudulent purchases by automatically denying any transactions that have the incorrect CVC. Therefore, it can stop payments made from leaked card information.
5. Address Verification Checks
Stripe's Radar also verifies the address attached to a card account. It checks the data held by the card issuer and determines if the postcode and street address are consistent with the account details.
Radar automatically denies payments that don't have the correct postcode. It can thus prevent fraudulent payments with stolen cards.
It may also block legitimate purchases where the customer has entered the address incorrectly. You can opt-in or out of this verification check by enabling or disabling it on your Stripe dashboard.
Conclusion
Stripe is one of the most secure ecommerce platforms available. It has various checks and balances to prevent fraud and notify you of suspicious purchases. Moreover, Buy Now Plus is totally powered by Stripe.
Let's quickly recap the five ways that Stripe can protect your business:
It prevents fraudulent chargebacks with Stripe Chargeback Protection.
It identifies unusual browsing behavior.
It analyzes activity indicators and identifies bots.
It runs CVC checks.
It performs address verification checks.
Do you have any questions about using Stripe with Buy Now Plus? Let us know in the comments section below!
If you liked this post, be sure to follow us on Twitter, Facebook, and LinkedIn.