If you're tired of working for an employer, you may be looking to start your own business. However, this can be expensive, with many small businesses costing at least $2,000 to set up. If you don't have that kind of capital, you may be looking for more affordable options.
Fortunately, there are plenty of business ventures you can explore without spending a lot of money. You can tap into your creative side, share your professional expertise, or coach other people.
By identifying your skills and strengths, you can monetize them and start generating income.
In this guide, we'll take a look at five different small businesses that you can start for under $200. We'll also outline the skills and resources you will need for each one. Let's get started!
1. Consulting
Many companies hire experts to help them with their business strategies. If you have expertise in a particular area, like finance or law, you can offer your consulting services to different companies in your industry.
For instance, Bain & Company is an international consulting firm that works with organizations in various industries, including finance, healthcare, and retail: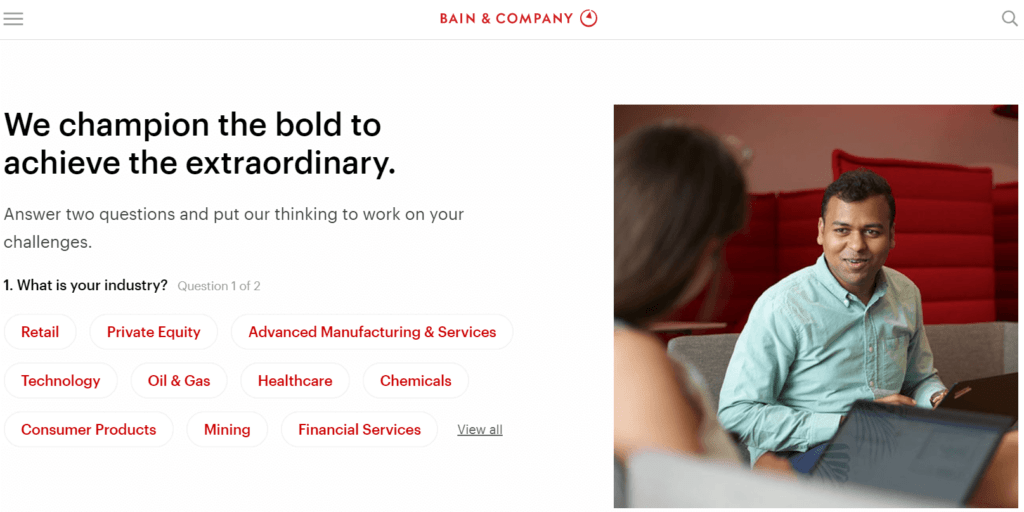 In the United States, freelance consultants make an average salary of $78,922. Therefore, if you have the skills and knowledge to offer, you could potentially set up a very profitable business.
To get started, you'll need to set up a website to promote your services. WordPress equipped with a membership plugin is a great option.
You'll also have to spend some money on a domain name and web hosting service. However, many hosting companies offer very affordable plans for first-time buyers.
2. Tutoring
Tutoring can be a lucrative business if you're qualified in a particular field. For example, you could teach a foreign language to students or professionals.
Tutors make an average of $18 per hour. However, if you have a degree you may be able to charge much more.
To get started, you can sign up with an established tutoring company, such as Tutor.com: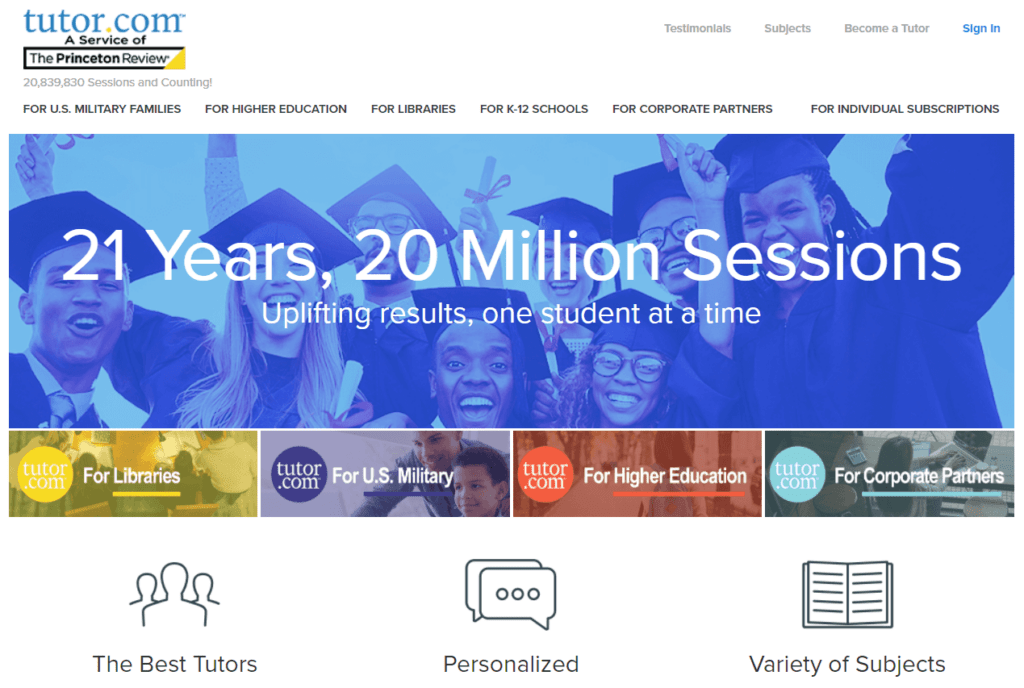 You could also create your own website to advertise your services. Remember that you'll need to pay for a domain name and a hosting service to keep it running.
As a tutor, you can create your own lesson plans and host your lessons online or in person. You don't need a large investment to set up this business, and you can purchase additional resources like textbooks as your company grows.
3. Freelancing
Freelancing is one of the most flexible businesses you can start. Rather than working for one company, you can deal directly with different clients and work on your own terms.
There are many freelancing options, including writing, blogging, graphic design, programming, and working as a personal assistant. You can also draw upon your skills and experience from previous jobs .
Freelancers make an average of $21 per hour. However, if you are an expert in your field, you may be able to charge much higher rates.
There are various ways to find jobs as a freelancer. For instance, you can join an established freelancing marketplace like Fiverr: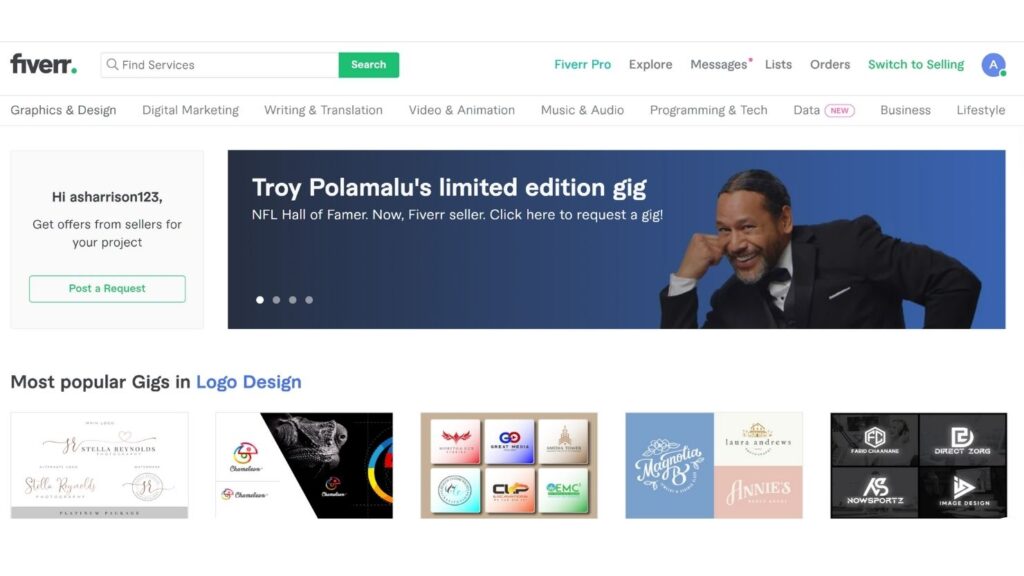 Alternatively, you could try to source your own clients through advertising and reaching out to your personal network. You might also want to set up a LinkedIn account and pitch your services to potential clients.
4. Selling eBooks and Other Digital Products
If you have writing talents and great ideas, you could make money by publishing ebooks or other digital materials. You can write in any genre, from short novels to travel guides, depending on your interests.
As the creator, you can set your own prices for your ebooks. In 2020, customers purchased more than 191 million ebooks in the United States, so there's a large market for this material: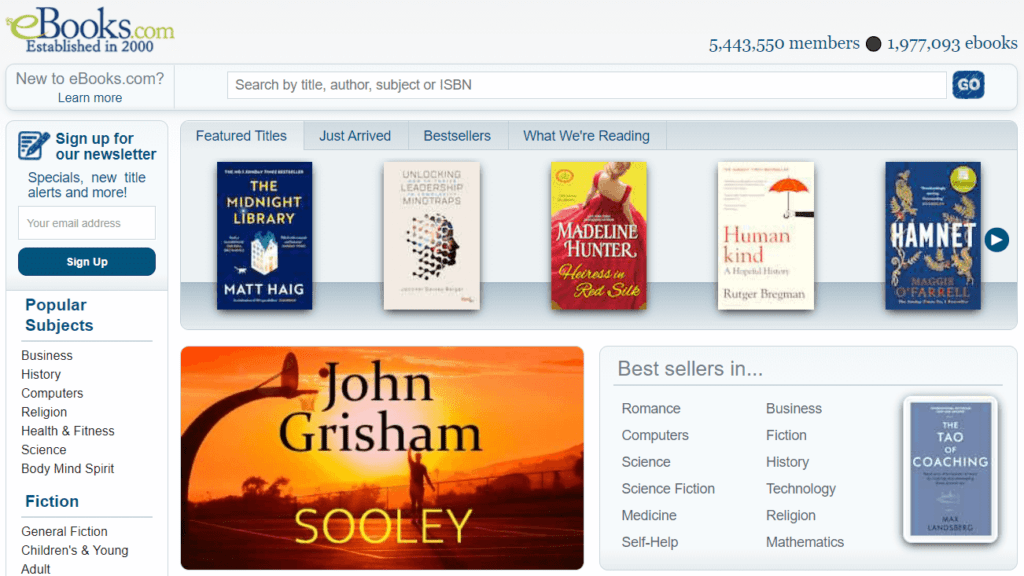 Creating and selling ebooks doesn't have to be expensive. You can create the template for free through an application like Canva. Then you can approach publishers or use a self-publishing service like Amazon's Kindle Direct Publishing.
Alternatively, you could sell your digital products on your site. We recommend using our Buy Now Plus service to add high-converting buy now buttons to your product pages: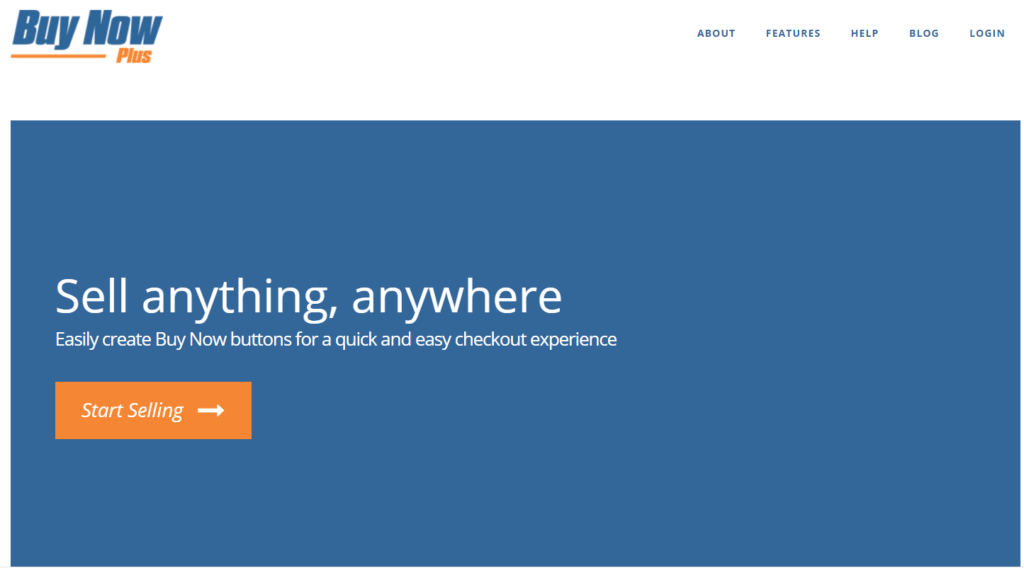 Our program is free to use and very easy to install. Moreover, Buy Now Plus is powered by Stripe and charges a flat 3% fee on your transactions.
If you want to maximize your ebook sales on the cheap, you might want to consider setting up an affiliate program. To do this, you can use a plugin like Easy Affiliate, which helps you create a self-hosted affiliate program and manage your affiliates from a user-friendly dashboard.
5. Fitness Coaching
If you love fitness or have professional accreditation, you could create an online fitness program. For example, you could upload videos of yoga routines and workouts: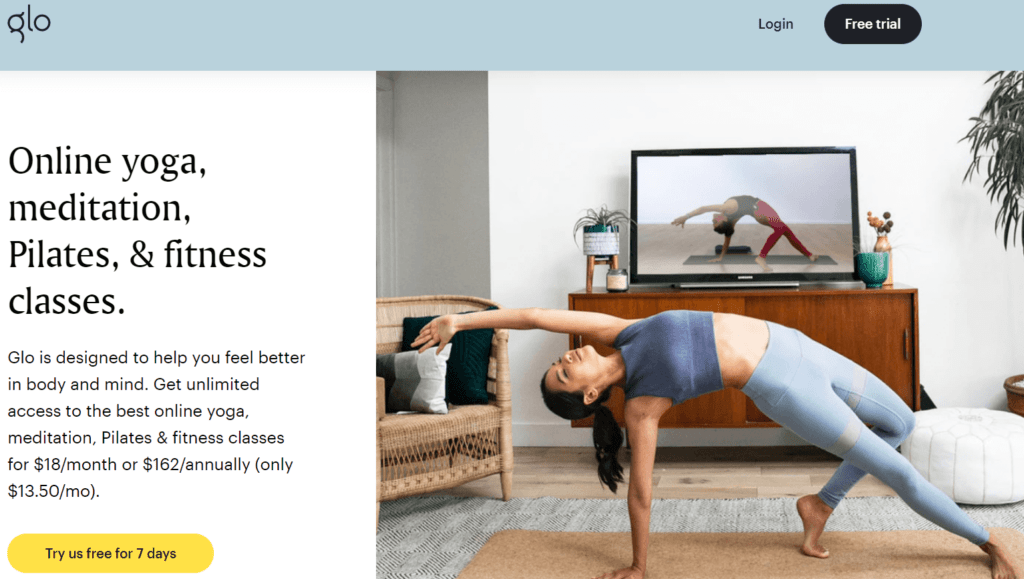 At the end of 2019, the online fitness market was worth approximately $6 million. Analysts predict it will grow in value to $59 million by 2027, so there's an opportunity to make significant profits in this industry.
An effective way to make money from your online courses is to build a fitness membership site.
With this type of site, you can upload instructional videos and customize your subscription settings so that only paid members can access this content. Additionally, you can offer a discounted or free trial period to attract new business.
Conclusion
Starting your own business doesn't need to cost a fortune. By capitalizing on your existing skills and interests, you could quickly set up a small business and start making money.
Let's recap our main ideas for starting a business for under $200:
Offer your consulting services to other companies.
Give online lessons to students and professionals.
Freelance in your area of expertise, such as web design and photography.
Write e-books and sell them on your site, using Buy Now Plus.
Create an online fitness program and set up a membership site.
Do you have any questions about starting your own business? Let us know in the comments section below!
If you liked this post, be sure to follow us on Twitter, Facebook, and LinkedIn.