With the world increasingly becoming a digital-first environment, now is an excellent time to consider starting an online business. However, doing so is no easy task, and it's essential to make sure that you're adequately prepared.
Fortunately, doing a solid amount of research and planning can help ensure that your company succeeds. While errors and mistakes are inevitable, you can reduce your missteps and challenges by taking a strategic and careful approach.
In this post, we'll start by discussing the benefits of starting an online business. Then we'll cover five key tips to consider before you get started. Let's jump in!
The Benefits of Starting an Online Business
There are many benefits to starting an online business that can make it a rewarding and lucrative professional path.
Firstly, customers increasingly turn to the internet to find the products and services they need. You can purchase virtually anything you need online, from groceries and clothing to consulting and professional services: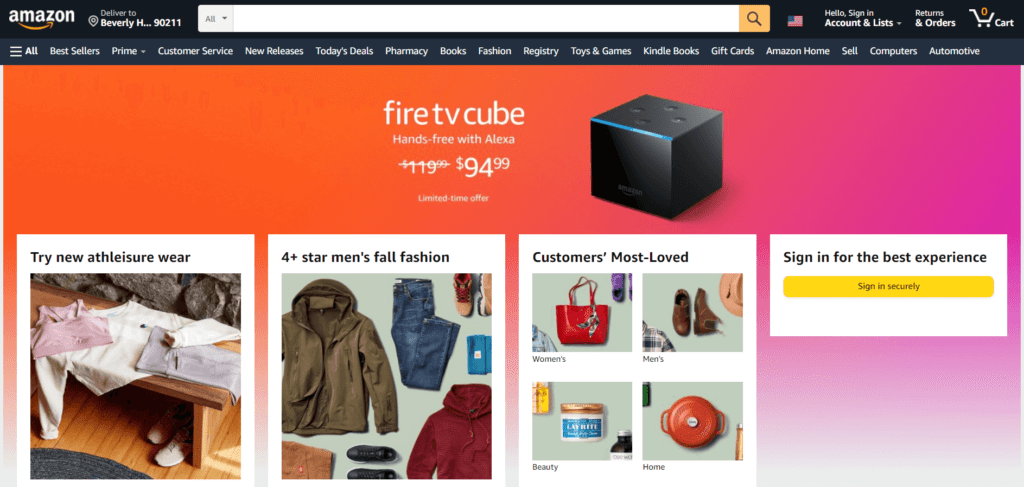 Another benefit of an online business is reaching a global audience. You aren't limited to the geographical location of your establishment, nor do you have to deal with costs such as office space rental.
Furthermore, starting an online business can be pretty inexpensive once you have your product or service. You only need to account for a domain name, hosting, and web design and development costs. With the right small business tools, these aspects become easier to manage.
This isn't to say that starting an online business is easy. Certain disadvantages can come with it, such as a crowded online space that makes standing out from competitors difficult. Moreover, you'll need to understand digital marketing trends and techniques.
Fortunately, there are ways to prepare yourself to overcome such obstacles with relative ease. Proper research before launching your business can help increase the likelihood of success.
What You Need to Know Before Starting an Online Business (5 Key Tips)
Now that we've covered the benefits of starting an online business, it's time to dig into what you should know before you do. Here are five tips you can use to make it a productive and profitable endeavor!
1. Take the Time to Create a Detailed Business Plan
With any business, it's crucial to dedicate time to market research and developing a sound business plan. Doing so will help you identify concrete goals and determine how to measure your performance and progress as you grow.
There are a variety of elements that your business plan should cover, including:
Your target audience and customer personas
An executive summary and mission statement
A market analysis
Financial planning and a budget
You can make the process easier by using a business plan template: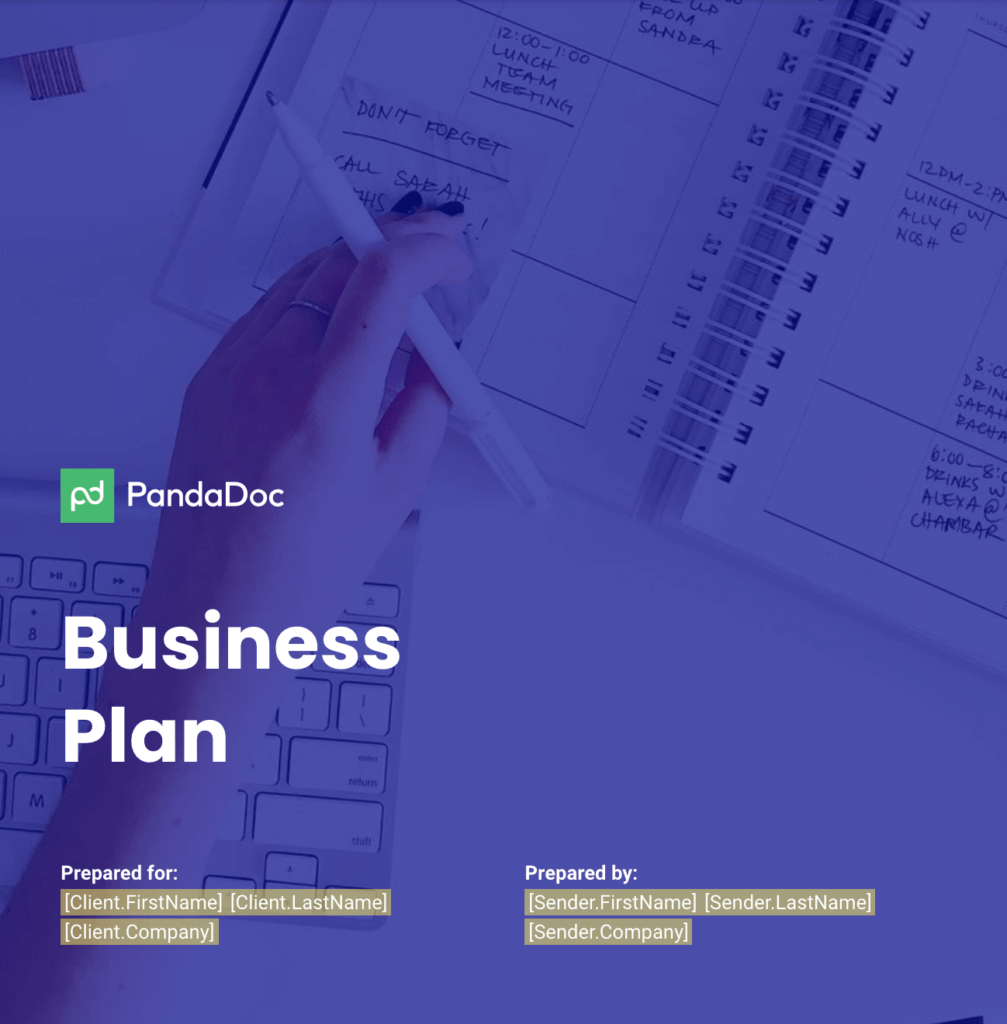 The more comprehensive and detailed your business plan, the easier it will be to get your company off the ground. Ideally, we recommend starting with a two to five-year plan.
2. Start With a Service Before Moving Onto Products
It usually makes sense for most online businesses to start by selling services, then eventually moving to products. Services tend to require less investment and development.
Once you get your footing, you'll be in a more stable position to expand and scale your business to incorporate products. This approach can also make it easier for you to find and nurture customer relationships to learn about your target buyers and their most important needs.
3. Invest in Website Design and Search Engine Optimization (SEO)
When running an online business, your website is of utmost importance. It influences how customers perceive your brand. Your site also affects your engagement and conversion rates.
Therefore, a large portion of your focus should be on developing a high-quality website optimized for users and search engines. It's also a good idea to select a premium WordPress theme to showcase your products and services in a professional, reliable light.
There are plenty of free options available in the WordPress theme directory. You can also use marketplace sites such as Envato: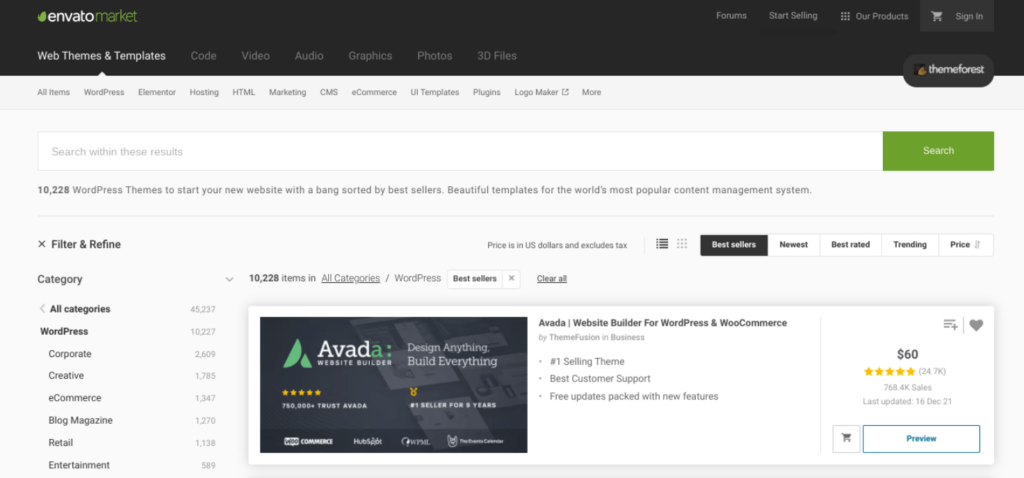 However, even the most beautifully designed website won't help drive sales if customers cannot find it. This is why it's also essential to invest in Search Engine Optimization (SEO).
It's important to make sure your content is correctly optimized for Google best practices and ranking signals. You can do this is by installing a plugin such All In One SEO (AIOSEO):

You can also use PageSpeed Insights to analyze your site and identify opportunities for improvement. Knowing which tools to use can go a long way in optimizing your website.
4. Focus on Optimizing the Customer Experience
You can't have a successful business without satisfied customers. Therefore, it's crucial to provide a positive User Experience (UX).
This process can include creating a seamless checkout process with plenty of payment gateway options. We also recommend minimizing the number of steps needed for customers to complete their purchases.
One of the best ways to do this is with buy now buttons: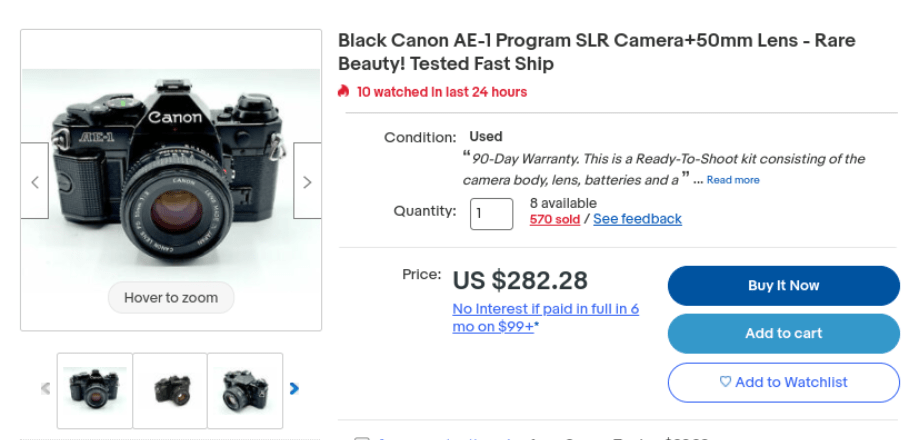 You can easily add one of these elements to your site using our Buy Now Plus plugin: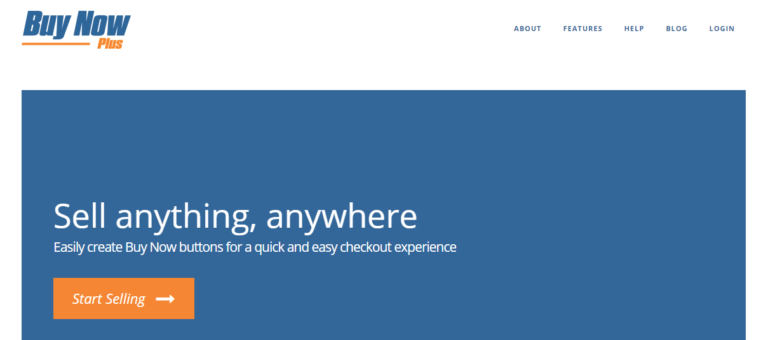 You can quickly design and create your own buy now buttons to use across various channels. Then your visitors can check out immediately, helping to increase revenue.
5. Social and Email Marketing Are Key
Social media and email marketing are powerful, cost-effective solutions for generating brand awareness, driving traffic to your website, and reaching your target audience. It's wise to develop a marketing strategy that incorporates both platforms.
We recommend figuring out which platforms your target audience uses most and focusing your campaigns there.
For example, Facebook Advertisements can be highly effective and affordable: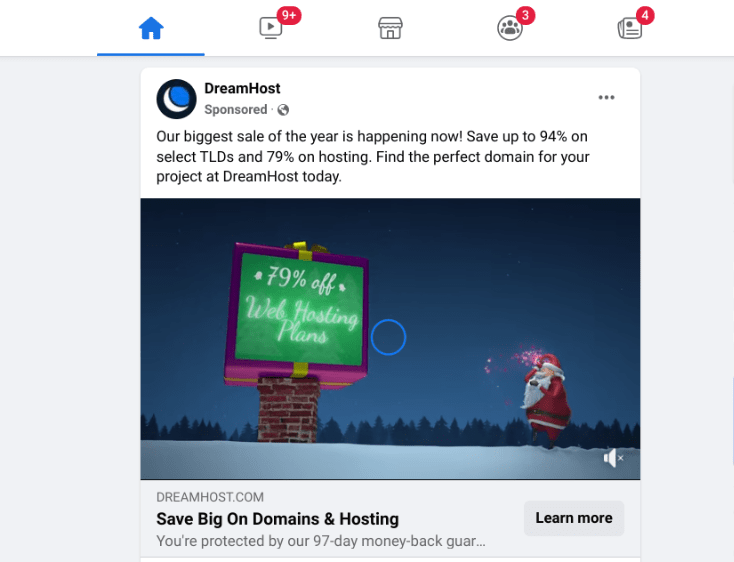 You can even sell directly from social media, whether you have a website or not. Regardless of your strategy, it's crucial to create a strong social media presence that is consistent with your branding.
Social media and email can also be incredibly effective for engaging your customers through targeted messaging. You might consider starting an email newsletter to help promote your brand, expand your reach, and drive traffic to your site.
An easy way to do this is to use a tool such as ActiveCampaign:

This email and digital marketing platform can help you create and grow your subscriber list. You can also use it to collect leads, track email marketing analytics, and design custom customer experiences across every channel.
Conclusion
In this digital era, now is the perfect time to consider starting an online business. However, knowing where and how to begin can be difficult. Fortunately, all it takes is a little research and planning.
As we discussed in this post, here are five tips to consider before starting an online business:
Spend time creating a detailed business plan.
Start by offering services before moving onto products.
Invest in your website design and SEO.
Focus on optimizing the customer experience and checkout process.
Social media and email marketing are key.
Do you have any questions about starting an online business? Let us know in the comments section below!