As one of the world's biggest social networks, Facebook Ads is the perfect way to connect with new customers and grow your audience. However, you'll also face some stiff competition – in 2020, ten million advertisers used Facebook to promote their products and services.
Fortunately, there are tried-and-tested techniques that you can use to create high-converting Facebook Ads. By optimizing your advertisements, you should be able to attract the attention of social media users and convince them to interact with your ads.
In this post, we'll explore the reasons why so many businesses are investing billions into Facebook advertising campaigns. We'll then share three tips for crafting show-stopping ads. Let's get started!
An Introduction to Facebook Ads (And Why You May Want to Use Them)
With a built-in community of roughly 2.89 billion monthly active users, Facebook is the biggest social network in the world. Today, countless businesses use Facebook to promote their products and services.
Thanks to services such as Buy Now Plus, it's even possible to sell on this platform directly, with no website required.
If you really want to drive conversions, then you may want to consider running a Facebook Ad. This is paid content that appears in the desktop or mobile version of the News Feed: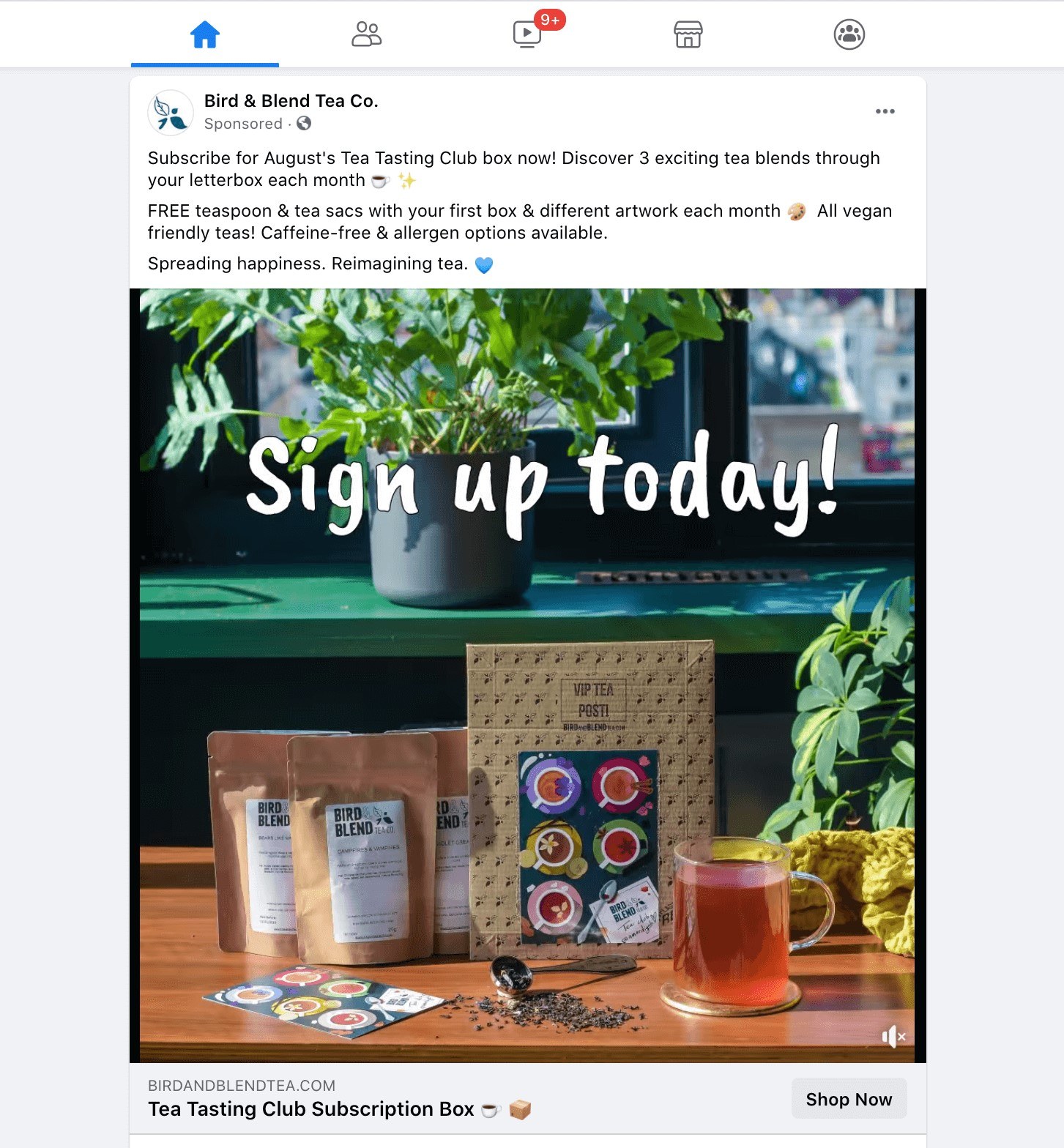 Facebook also displays ads in its right-hand column. If you're a mobile app advertiser, then your ad may even appear outside of Facebook, via the Audience Network.
When it comes to crafting the perfect ad, Facebook is a flexible platform. You can include everything from text and photos, to videos, special offers, and even events. This enables you to get creative and craft advertisements that will stop Facebook users in their tracks.
With a huge audience, Facebook Ads can be very beneficial for new stores who are looking to secure their first sales, but also established businesses who want to grow their audience.
With the average internet user spending 145 minutes on social media every day, Facebook can also help keep your customers engaged over the long term.
As an established social network, Facebook has a wealth of information about all of its users. You can leverage this data to create highly targeted advertising campaigns.
This combination of a huge global user base and powerful targeting options makes Facebook Ads an excellent platform for driving sales. To get started, head over to the Facebook Ads Manager:

In this dashboard, select Create. Then, simply follow the onscreen instructions to craft your first Facebook Ad.
How to Create a High-Converting Facebook Advertisement (3 Proven Tips)
The Facebook Ads Manager does a good job of guiding you through creating your first ad. However, if you're really going to smash your goals, then it helps to have some tricks up your sleeve.
Here are three proven tips for creating high-converting Facebook ads.
1. Run Targeted Campaigns
Your typical Facebook user shares a lot of information. You can put this data to good use by creating targeted ads. This can deliver higher conversions, by only serving ads to people who are likely to make a purchase.
When creating your advertisement, you'll have the option to target users based on their location, age, and gender. You can also target people based on their interests. This includes everything from sports to vegan food, meditation, and even specific hobbies: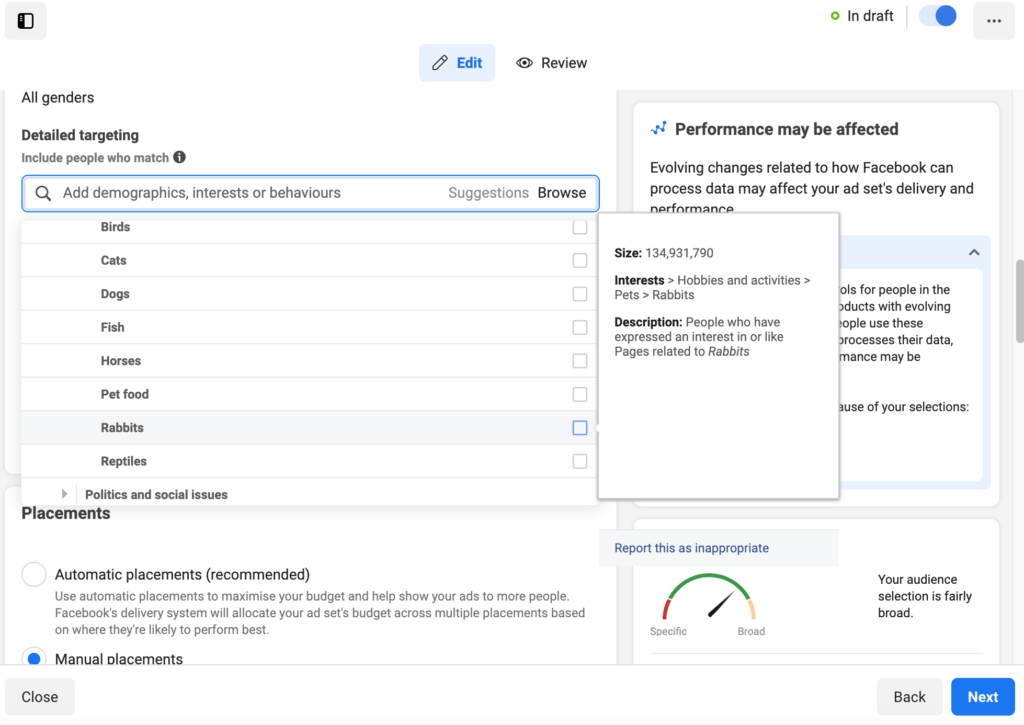 You can also target users based on behavior data. This includes their prior purchases, political views, and whether they have an anniversary coming up in the next 61-90 days: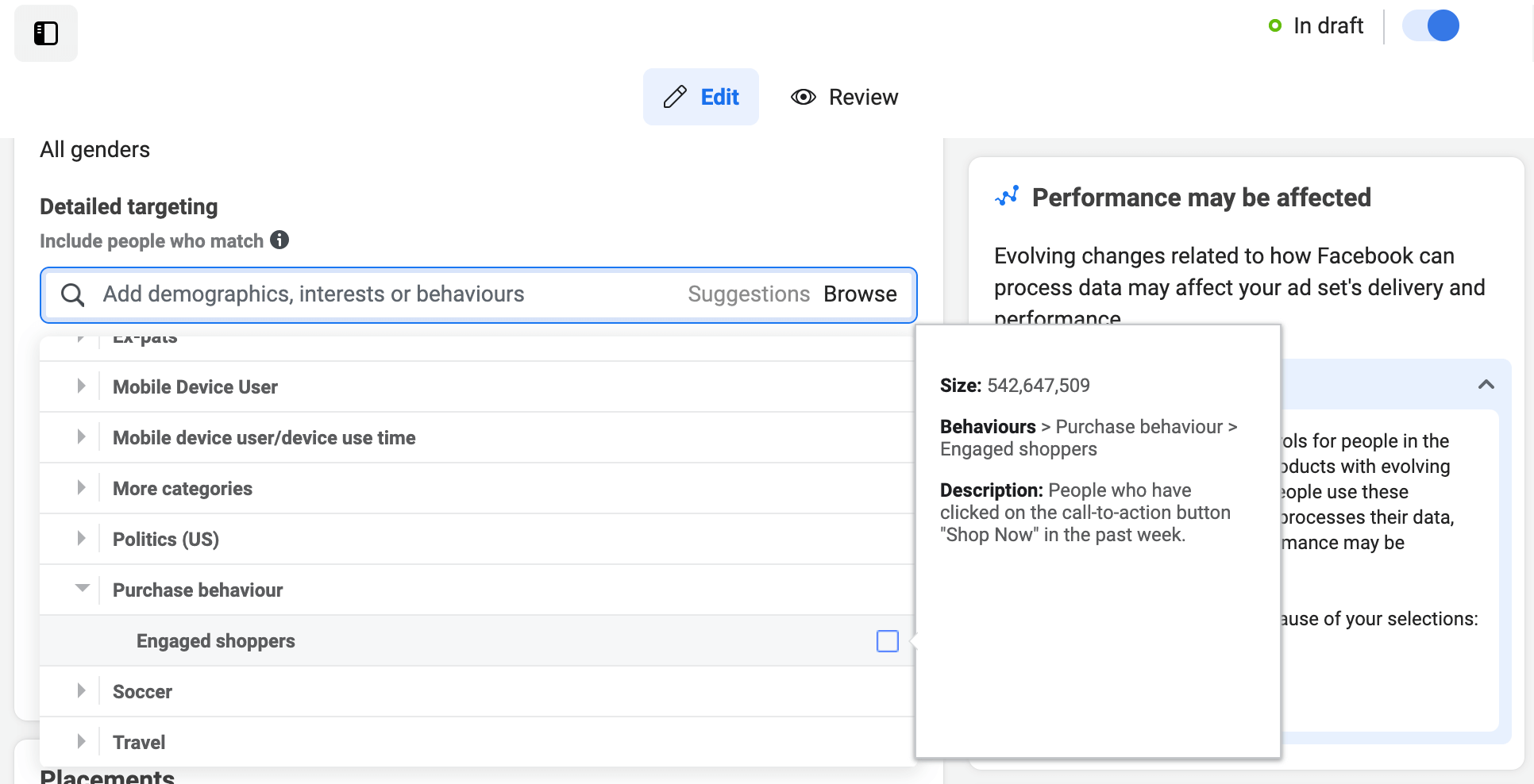 Alternatively, Ads Manager has a Lookalike Audience feature. You can use this to reach individuals who are similar to your most engaged existing customers: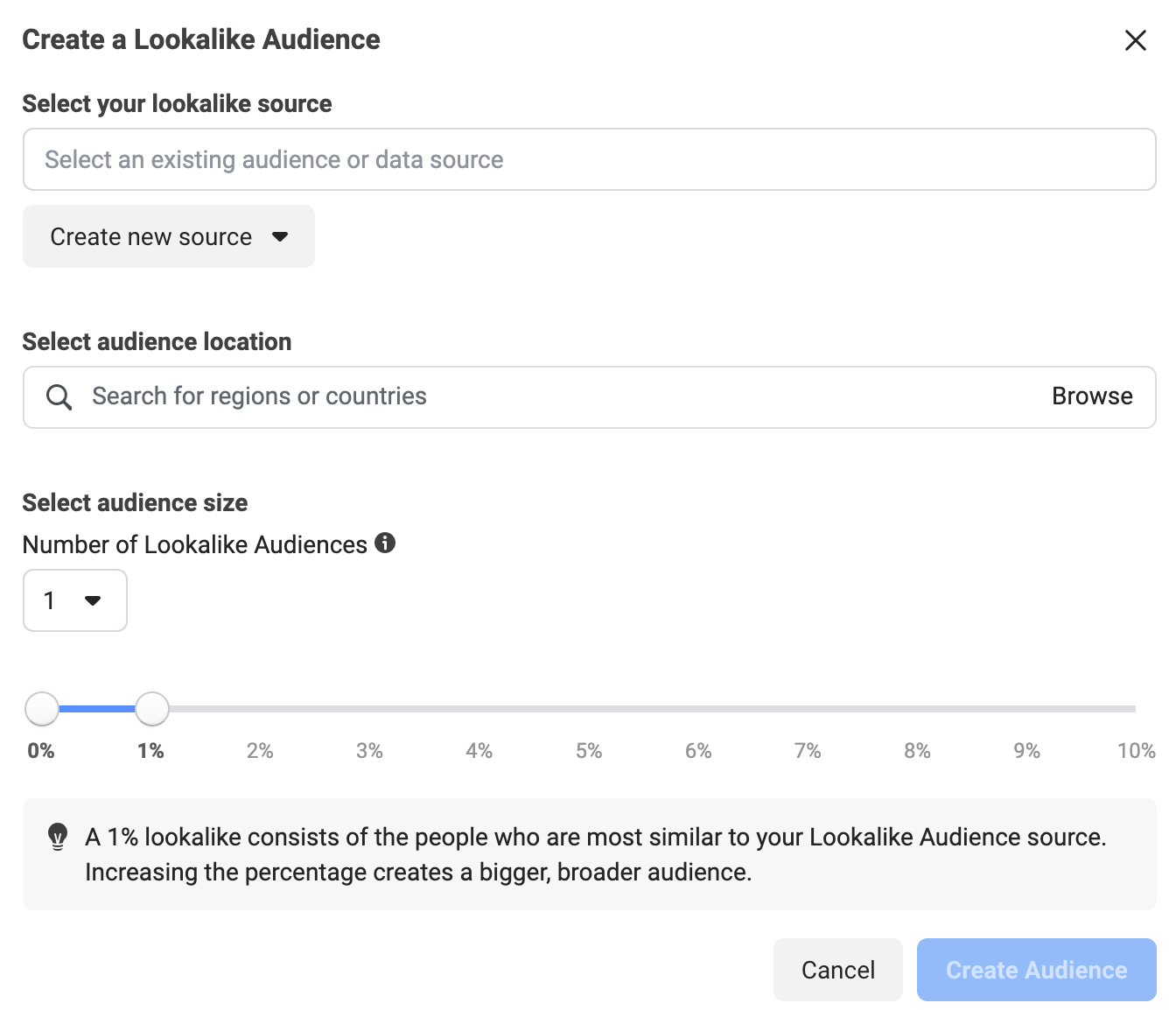 Lookalikes can be a powerful way to connect with people who are likely to be interested in your business. When creating your Lookalike Audience, you'll be asked to choose a source audience. Facebook will then search for people who have similar qualities to the people in the provided source.
You can also choose the size of your Lookalike Audience. Opting for a larger audience increases your potential reach, but may reduce the level of similarity between the Lookalike and your source.
By contrast, choosing a smaller audience will more closely match your source, but it may result in fewer people seeing your ads.
2. Experiment With the Structure of Your Ad
Many businesses choose to structure their Facebook Ads as a single image or video. However, there are other formats available, including carousel ads and collections: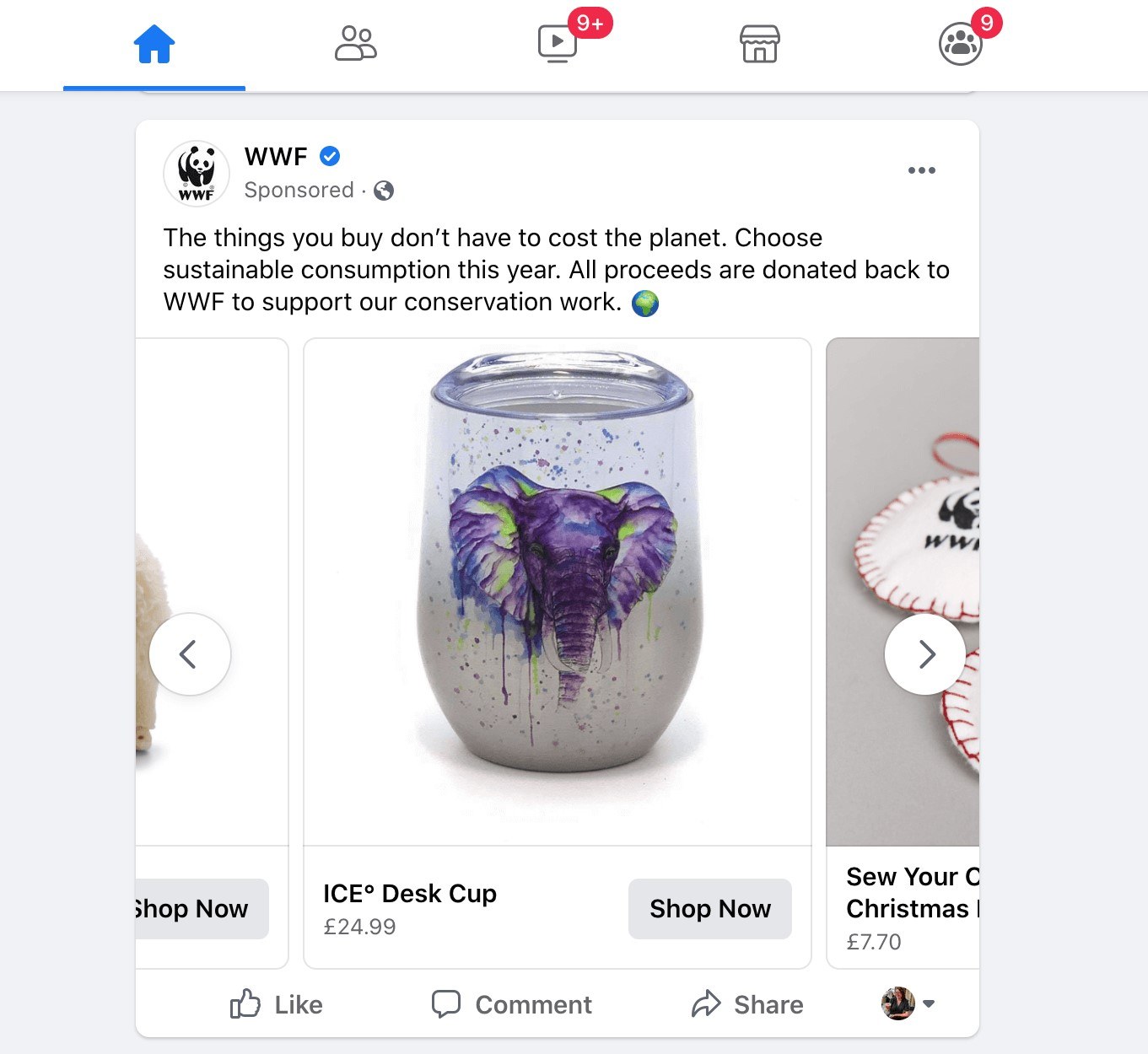 Carousel combines multiple videos or images into a single ad placement. This is ideal if you want to create a showreel featuring all your best products or most popular services.
You can also use this format to display social proof, including multiple customer testimonials or reviews. This can be an effective way to convince new customers to take a chance on your brand.
Meanwhile, Facebook Collection is a group of items. This can be a dynamic and engaging way to highlight all the features of a particular product, or for displaying multiple items in a single placement.
When the user clicks this ad, it will expand into a full-screen, scrollable Instant Experience, formerly called Canvas. This also makes Collection a great tool for encouraging new customers to explore your brand and learn more about what you have to offer.
3. Optimize Your Facebook Advertisement With A/B Testing
Creating a high-converting Facebook advertisement can be a challenge. Every target audience is unique, and it isn't always easy to predict the kind of content that your customers will respond most positively to.
That's where A/B testing comes in. This enables you to create variations of the same advertisement: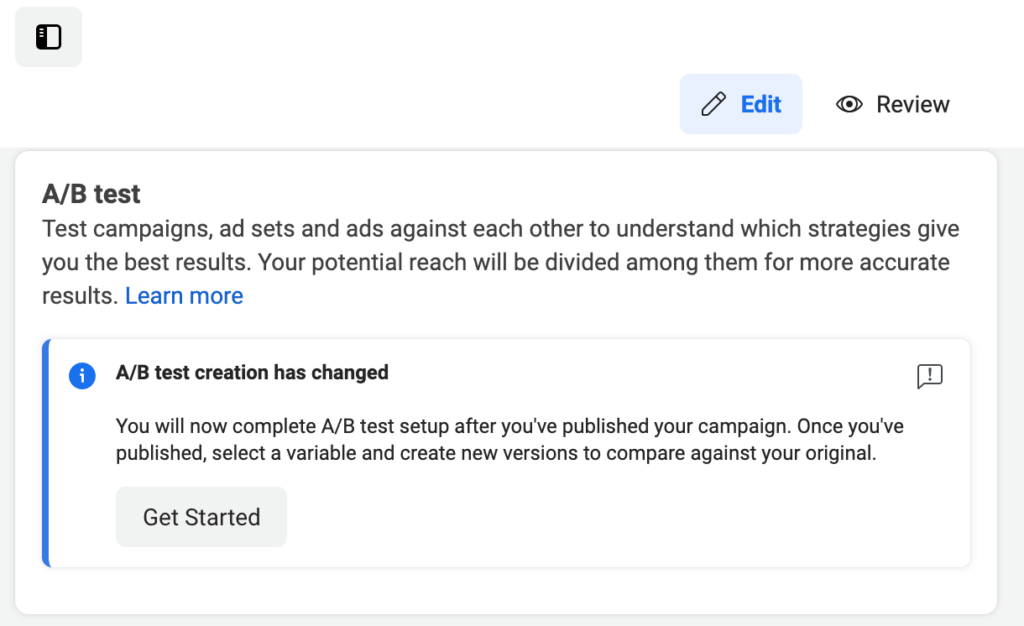 You can then monitor the results, and pinpoint the variation that's delivering the highest conversion rates. For example, you might experiment with different calls to action (CTAs) to see which one achieves the highest click through rate (CTR).
Then, you can simply deactivate the under-performing variations and invest all of your time and effort (and advertising budget) into the ad that's providing the best results. Therefore, A/B testing can remove the element of guesswork associated with designing a successful Facebook Ad.
By testing a large number of variations in quick succession, you can quickly build up a detailed picture of your target audience's advertising preferences. This is an invaluable insight that you can use to improve your future campaigns.
Conclusion
It's impossible to overestimate Facebook's potential for expanding your reach, building brand awareness, and boosting your bottom line.
If you're not advertising on Facebook, you're almost certainly missing out on dozens, or perhaps even hundreds of sales.
Let's quickly recap three proven tips for creating a high-converting Facebook advertisement:
Run targeted campaigns.
Experiment with the structure of your ad.
Optimize your Facebook advertisement with A/B testing.
Do you have any questions about advertising on Facebook? Let us know in the comments section below!
If you liked this post, be sure to follow us on Twitter, Facebook, and LinkedIn.