With an audience of over 3.6 billion, social media is a popular platform among online sellers. However, many fall into the trap of assuming that, before you can unlock the true power of social platforms, you need a website.
This is far from true. Today, many business owners sell to customers around the globe, without splashing out on web hosting, a domain name, or any of the costs typically associated with running a successful ecommerce site.
In this post, we'll look at why Twitter, Facebook, and other popular social platforms are revolutionizing the ecommerce industry. We'll then share three ways to sell products on social media, with no website required. Let's get started!
Why You May Want to Sell Products on Social Media
Social media is a powerful tool for building brand awareness and promoting your products. However, you can take things one step further and sell products directly on social platforms – even if you don't have a website.
There are several reasons to use social media as your primary ecommerce channel. First, you can sign up for all of the major social media platforms for free.
Even if you have zero budget, you can create a Facebook account and promote your products to 2.80 billion active users.
By contrast, launching an online store requires you to purchase a domain name and invest in web hosting. You may even need to enlist the services of professional designers and developers.
In addition, social platforms often come with built-in analytics and tools. This includes Facebook Audience Insights: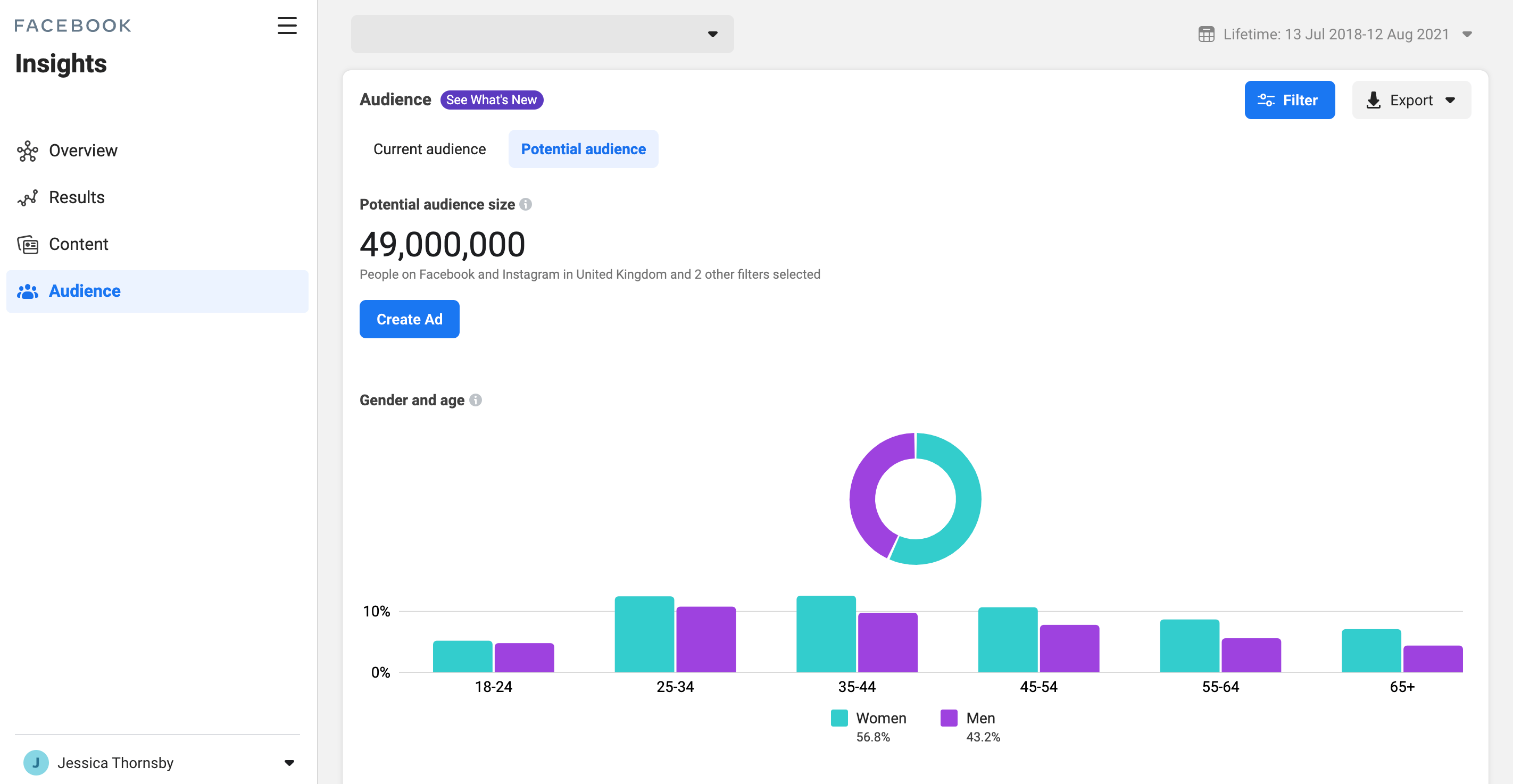 By using these tools to continuously analyze and evaluate key metrics, you can identify the content and activities that deliver the highest conversions. You can then use this data to optimize your future social media strategies and secure even more sales.
When you operate an ecommerce site, you'll often have to invest time and effort into implementing third-party analytics. For example, many website owners use Google Analytics with their WordPress website: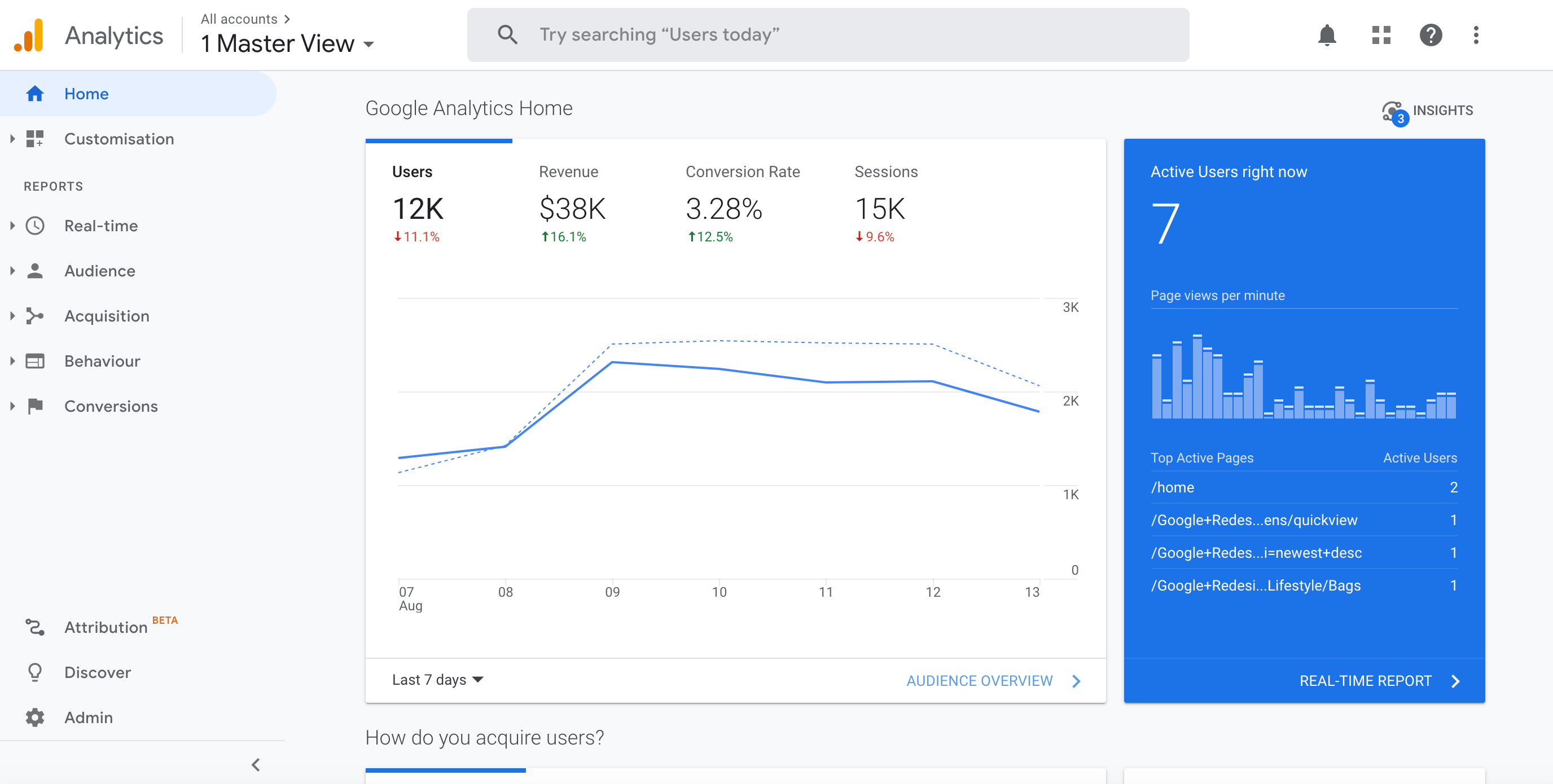 This setup requires time and effort. Depending on the tool you choose, you may even need to purchase a license or pay a subscription fee.
In addition, social media is a time-sensitive platform, which makes it ideal for encouraging impulse purchases.
Someone scanning social media may spot your product and decide to purchase it before it gets lost in their timeline. By tapping into this spur-of-the-moment decision making, you may be able to boost your sales.
How to Sell Products on Social Media (3 Ways)
Social media offers an opportunity for online sellers to make more money. However, it's not enough to simply publish posts about your products.
To help you make the most of this golden opportunity, here are three effective ways to sell products on social media.
1. Post to Facebook Marketplace
Facebook Marketplace comes with a built-in audience of one billion customers. You can use this peer-to-peer marketplace to sell your products directly on Facebook: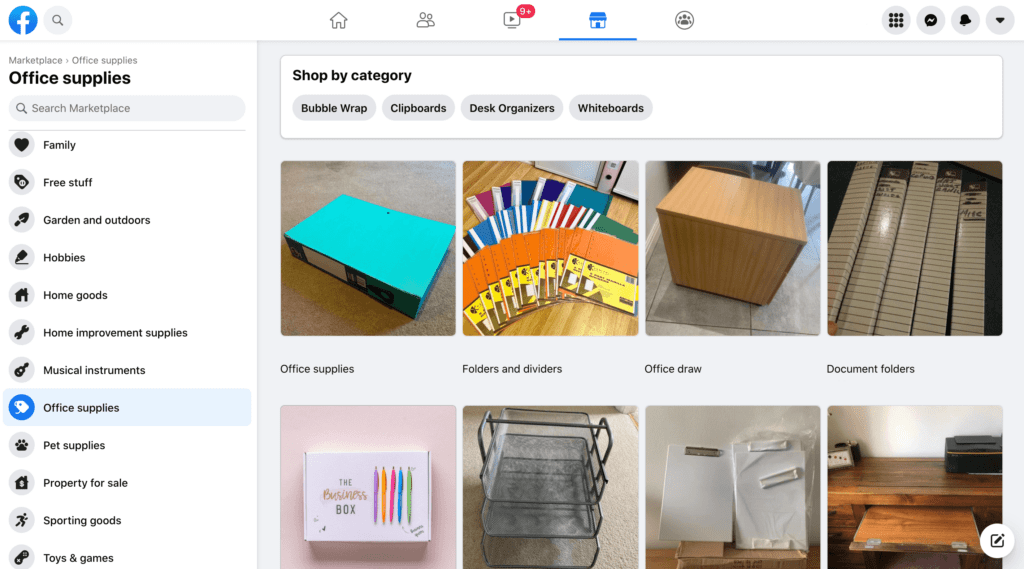 Users will see Marketplace ads in their timeline and in their recently viewed items. This gives you a chance to catch the eye of potential new customers, without relying on them to specifically search for your products or brand.
There's no fee for listing items on this platform. This makes Facebook Marketplace one of the most affordable options for selling products on social media.
Facebook Marketplace is far from unique, as there are hundreds of online marketplaces to choose from. However, not every customer will feel comfortable purchasing from strangers on sites such as the Craigslist classified ads site.
Some websites even have a reputation for being filled with scammers and people pretending to be someone they're not.
Here, Facebook Marketplace has a huge advantage. Each buyer and seller is connected to a personal or business Facebook account. This level of transparency can make even the most suspicious of customers feel comfortable making an online purchase.
2. Join an Affiliate Program
It's possible to sell products without an inventory. By becoming an affiliate partner, you can promote a merchant's products to your followers and get a cut of every successful sale.
A quick search will reveal hundreds of affiliate programs that you can join. The key to generating the maximum revenue is finding the affiliate program that's the best fit for your target audience.
To start, it helps to consider the platform's general user base. For example, 41% of TikTok users are aged between 16 and 24. If you're planning to post your affiliate links to TikTok, then you'll need products that appeal to this demographic.
It's also important to find products that fit with your established brand. This will make your promotions feel more authentic, which can help drive conversions.
Most of the big platforms have built-in analytics that you can use to learn more about your followers. For example, you can use Twitter Analytics to explore your audience's locations and interests: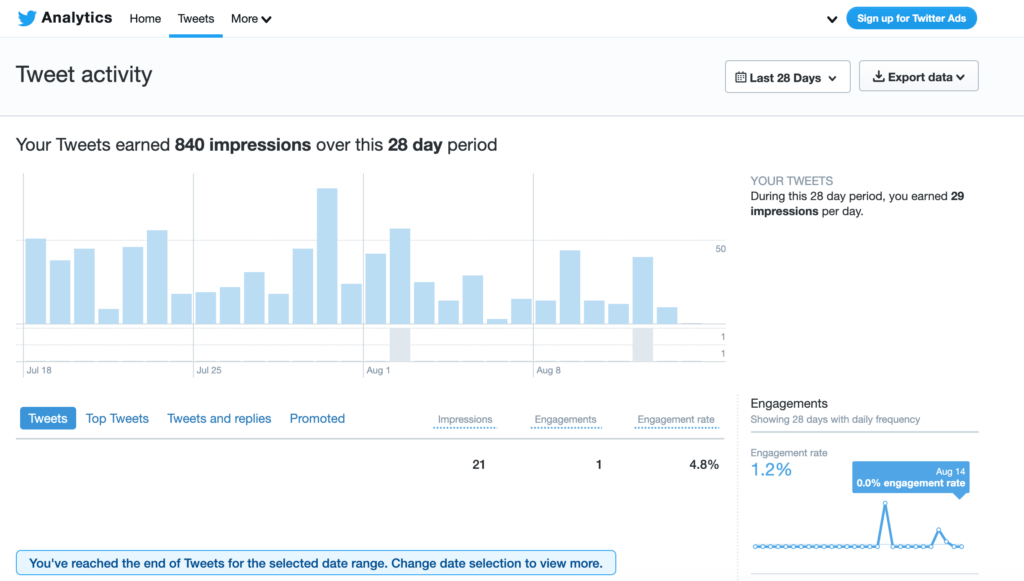 This information can help you find brands and products that resonate with your followers. After enrolling in a program, your merchant will provide affiliate links.
However, these URLs can be long and complex. To make these links more shareable, you may want to consider using a link cloaking plugin such as Pretty Links.
3. Add Buy Now Buttons to Your Social Content
Social media is designed to be a rapid-fire tool, where people discuss events and respond to posts in real time. This time pressure already makes social media a great platform for promoting your products.
However, you can increase this sense of urgency by adding buy now buttons to your posts: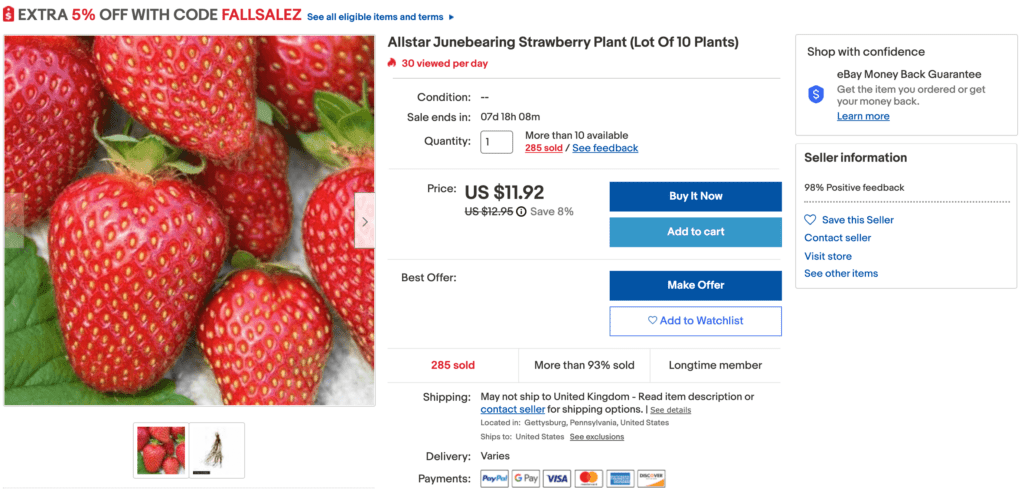 You can use our Buy Now Plus service to create a range of cross-platform, social media-friendly buy now buttons. This service integrates with Stripe, so your followers can fast-track straight to a Stripe-powered checkout and complete their purchase within seconds.
Thanks to this integration, you can even accept credit card payments without a website: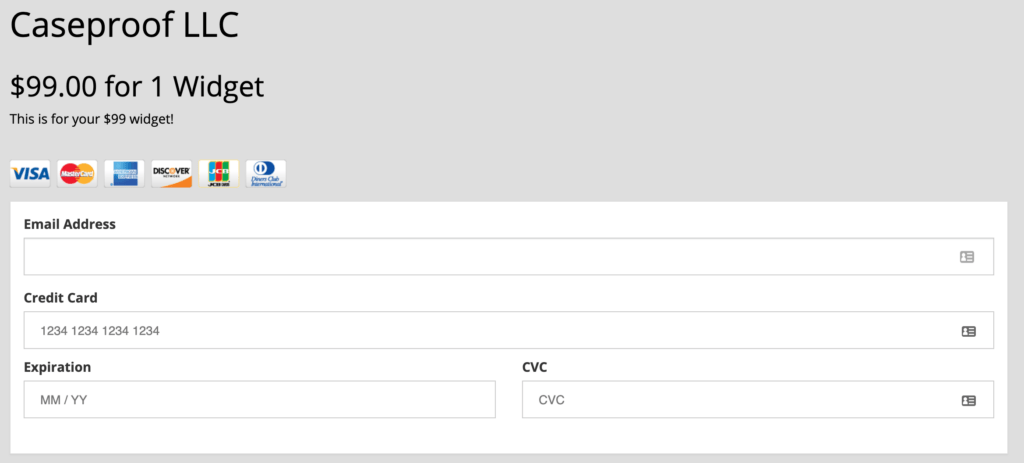 The complexity of the checkout process can have a huge impact on your cart abandonment rates. In fact, 34% of shoppers will abandon their cart if they're forced to create an account. By helping you simplify the checkout process, Buy Now Plus can also help you boost your conversion rate.
Conclusion
We all know that social media is a powerful tool for raising brand awareness and promoting your products. However, you can take this one step further and complete the sales transaction entirely on your chosen social platform.
In this post, we looked at three effective ways to sell products directly on social media, without having to set up an online store:
Post to Facebook Marketplace (for free!).
Join an affiliate program and promote products to the right audience.
Add buy now buttons to your social content, using a tool such as Buy Now Plus.
Do you have any questions about how to run a successful ecommerce business without a website? Let us know in the comments section below!
If you liked this post, be sure to follow us on Twitter, Facebook, and LinkedIn.