Many people dream of becoming their own boss. However, with 31.7 million small businesses in the U.S., your new venture will likely face some stiff competition.
By making smart decisions early on, you can give your business the best possible chance of finding a place in today's crowded market.
Regardless of your entrepreneurial idea, there are several universal best practices that can set you up for success.
In this post, we'll share four tips from successful small business owners. We'll look at how to drive more customers to your website, reduce those sky-high cart abandonment rates, and even explore how your closest competitors can actually help your business succeed. Let's get started!
1. Prioritize Customer Support
Customer service is the direct connection between you and your customers. Get it right, and you'll have no problem transforming one-time buyers into loyal repeat customers.
When it comes to delivering five star customer service, speed is everything. According to research, 66% of shoppers state that valuing their time is the most important factor in customer service. In fact, when they reach out for help, 82% of consumers expect a response in ten minutes or less.
If you're going to meet these expectations, it's vital that you make customer service a priority. However, as a busy business owner, it may not always be feasible to respond to support requests immediately, especially if you don't have a large customer service department.
If the ten-minutes-or-less rule feels impossible, a chatbot may be the answer. With the help of a bot, your customers will have instant access to support at any time of the day or night.
These bots can be a lifesaver for overstretched small businesses, but they also appear to be popular among consumers. According to research, over 67% of shoppers used a chatbot in 2019.
There are various WordPress chatbots to choose from, including the Tidio plugin. This popular chatbot is customizable, so you can update its User Interface (UI) to reflect your company's branding:

Alternatively, you can create your own chatbot. This may sound complex, but there are services to help you build your bot, including the Botsify platform and HubSpot's marketing plugin:

Self-help resources can be another way to provide around-the-clock support. Online documentation, FAQs, knowledge bases, and video tutorials are all popular self-help methods.
2. Learn From Your Customers
No matter how much time and effort you invest into your small business, there's always room for improvement. To keep moving forward, you'll need to be willing to learn from your customers.
This may involve asking consumers for their feedback. Wherever possible, it's smart to integrate these feedback requests into your normal workflows. For example, you might use your email automation software to request a product review every time a customer makes a purchase.
Some customer-focused tools can even request feedback automatically. For instance, it's not uncommon for chatbots to ask the customer to rate their interaction when they try to exit the chat window. This can generate valuable information, which you can then use to improve your small business.
However, this information can be biased. Humans are subconsciously influenced by social conventions, and may tailor their feedback to align with the expected response.
For this reason, you may also want to monitor your audience using a tool such as Google Analytics. This can provide an insight into subconscious customer behavior, and how users respond to your content and campaigns: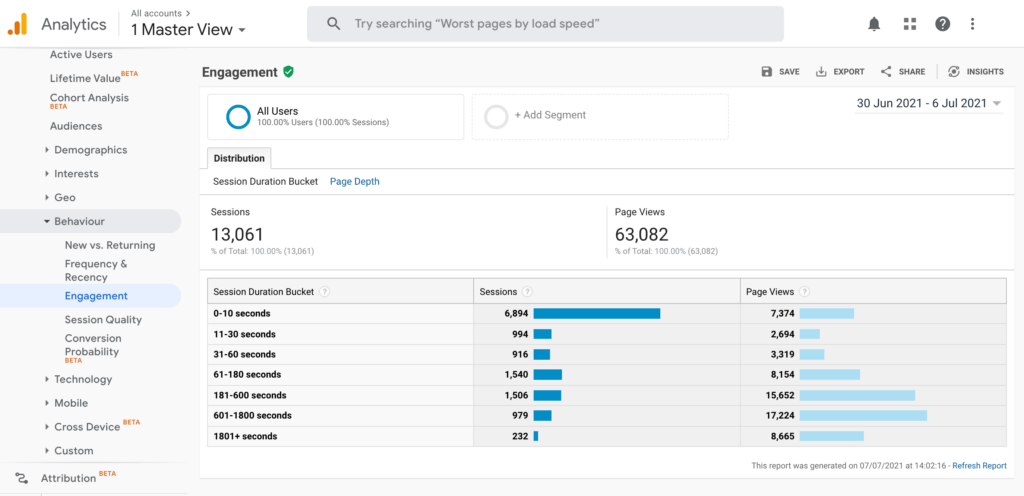 By deploying these two techniques simultaneously, you can gain a deeper understanding of your target audience. This is essential for improving the overall customer experience and optimizing your business website.
3. Spy on Other Small Business Owners
Chances are your business has several close competitors. While these organizations may feel like the bane of your existence, they can also be a valuable learning tool.
With over 40% of revenue for most stores originating from organic traffic, it's important to get your SEO right. You can set yourself up for SEO success by using a tool such as Keyword Explorer to discover the terms your competitors are ranking for.
You can then analyze those high-performing keywords and identify any that are relevant to your business: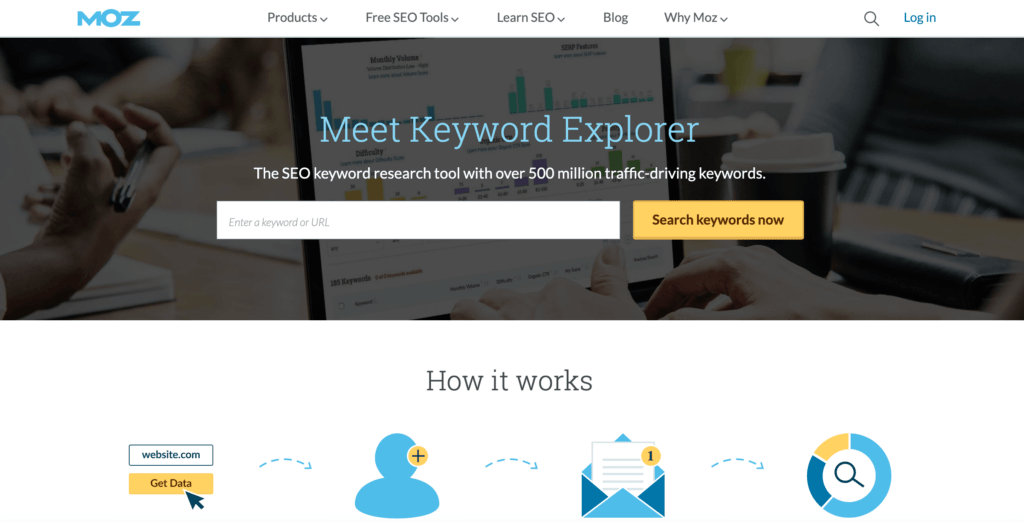 By targeting these keywords, you may be able to improve your search engine rankings.
Backlinks are another valuable way to boost your traffic and secure extra sales. You can identify competitor content that has generated lots of backlinks using a tool such as Link Explorer:

This can help you pinpoint topics that generate the most buzz. If you can produce similar content to a higher standard, then you stand a good chance of earning valuable backlinks.
Once you've refined your SEO and content marketing strategies, it's time to turn your attention to social media. With over 2.7 billion monthly active users, Facebook can be an effective way to reach new customers.
If you've created a Facebook page for your small business, you're off to a good start. However, it's not enough to simply post content and hope for the best. It's also important to identify the days and times your customers are online, and the content that generates the most engagement.
You can use Facebook's Pages to Watch to record when your competitors post, how often they post, and the subsequent engagement. You can then use this data to create a more effective social media strategy, without having to learn through trial and error.
4. Simplify the Purchasing Process
Cart abandonment rates are a serious problem for online businesses. Some industries even report a 96.88% abandonment rate! There's also evidence to suggest that some customers may fill their baskets with no intention of completing the purchase, making it the digital equivalent of window shopping.
This is where buy now buttons come in. These simple-but-effective buttons completely eliminate the add to basket stage, and whisk the customer directly to the checkout. This gives the consumer less time to reconsider their purchase, which is great news for your conversion rates: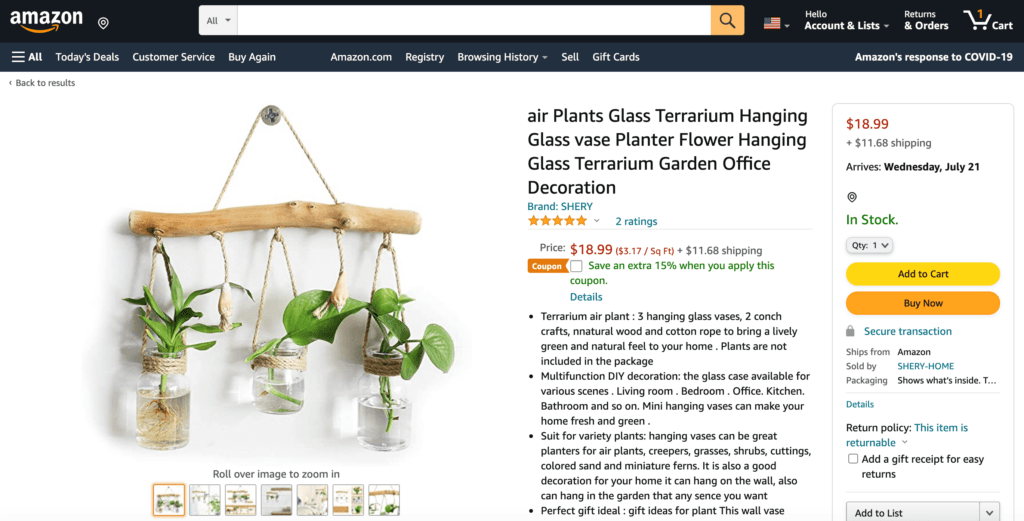 You can create a range of high-converting buy now buttons using our free Buy Now Plus service.
To create your first buy now button, just register for a free Buy Now Plus account. If you already a existing Stripe account, you'll be prompted to connect the two accounts in the sign up process. If you don't have Stripe yet, you can automatically create a new one during the signup process.
Then, just create your buy now first button to publish on your online store, website, or even your social media platform. One of the best things about Buy Now Plus is that you don't even have to run a website to use it!
Conclusion
Launching a new business isn't easy, and the line between success and failure can be fine. However, with the right tools, techniques, and know-how, you can achieve start-up success.
Let's quickly recap four tips from successful small business owners:
Prioritize customer support by using chatbots.
Learn from your customers by requesting feedback.
Spy on other small business owners by doing keyword research.
Simplify the purchasing process by using Buy Now Plus.
Do you have any questions about how to grow your small business? Let us know in the comments section below!
If you liked this post, be sure to follow us on Twitter, Facebook, and LinkedIn.