If you sell products online, you can benefit from a strong, dedicated customer base. One of the best ways to do this is by creating your own membership site. However, you might not fully understand what that undertaking involves.
Fortunately, this format can be quite simple and accessible even to beginners. By understanding the basic format of a membership site and using the right tools, you can get your own business up and running in no time.
In this article, we'll cover a few reasons you might want to start your own membership business. Then we'll take you through three steps to help you begin with confidence. Let's get started!
Why You Might Want to Start a Membership Business
A membership site is any website that has member-exclusive content. They make a profit by charging users to become members. One example of this kind of page is You Are Nourished by Lauren Gayfer: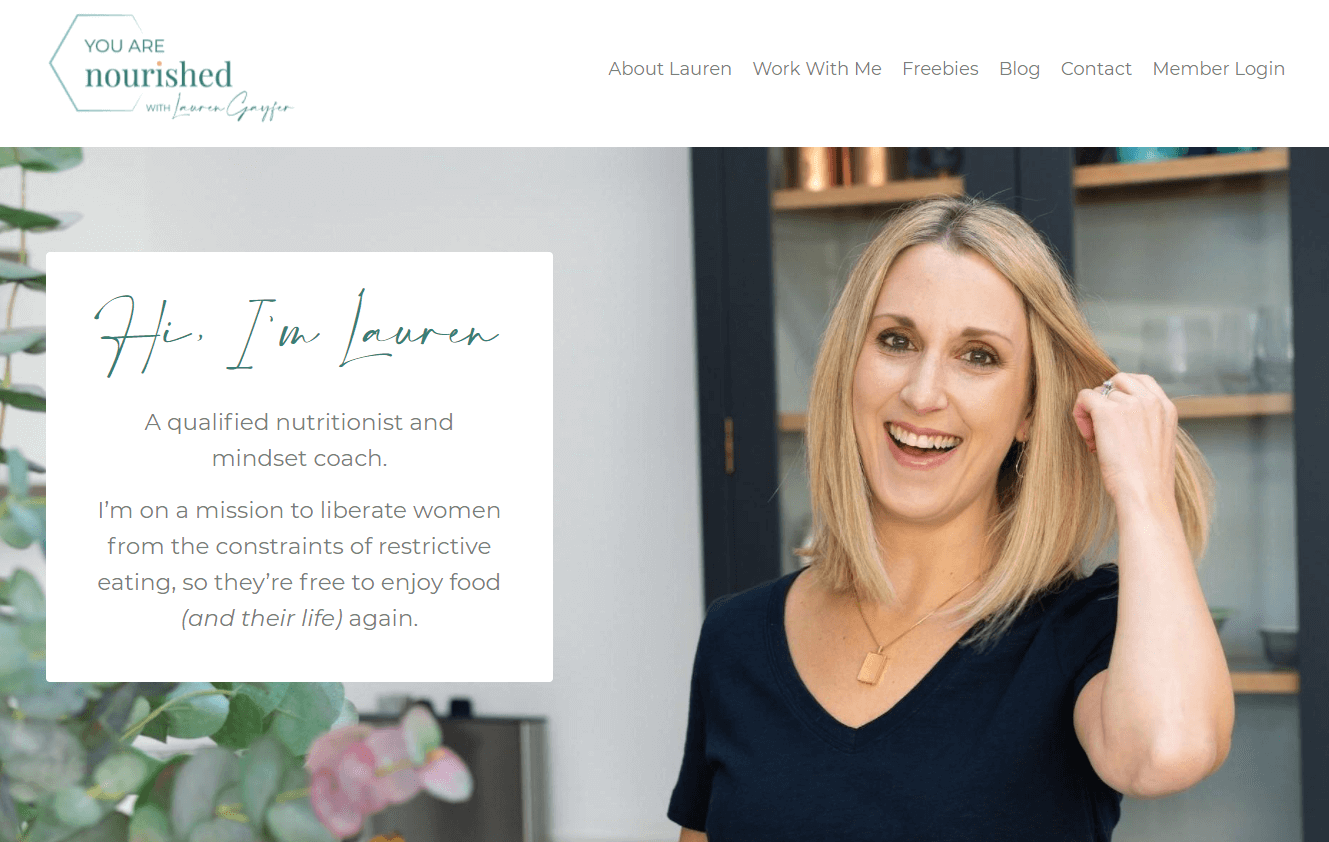 Gayfer offers food-focused advice to help people live healthier lives. Her customers pay a membership fee to access the expert content and advice.
However, you can use a membership site to sell virtually any kind of content including physical items, online courses, podcasts, even a personal blog! As long as you have an audience that's interested in your content, the potential is nearly limitless.
You probably won't be surprised to know, then, that this model comes with a range of benefits. One of the major advantages is that running a membership site can enable you to be own boss and pursue your passions.
In addition to this, starting a membership business can put you in touch with other enthusiasts in your niche. Membership sites can be a great way to build an online community and network with like-minded individuals.
Finally, for business owners there's one obvious benefit: profit. Membership sites can be extremely lucrative. For example, a recent study showed that 85% of people are willing to pay for a dating membership that fits their needs. Moreover, nearly a quarter of respondents are willing to pay over $25.
For all these reasons and more, membership sites are an effective way to do what you love and make a living from it.
How to Start a Membership Business (In 3 Steps)
Starting a membership site can be a great way to make money, and it doesn't have to be complicated. The steps below should give you a general idea of how to get started.
Most importantly, you'll need a basic WordPress website set up before you begin.
Step 1: Choose a Profitable Niche
A niche is your area of focus. This is the field in which you'll offer expertise or products. With so many options available to your customers, it's a good idea to fully embrace your niche right from the beginning.
We highly recommend choosing a focus that you have a real passion for. This will make it easier to produce the large volumes of high-quality content that members may expect. However, there are other considerations as well.
It's important to consider how profitable your niche is. Even if you love something and put out stellar content, you'll need an audience that's willing to pay for it. A smart way to gauge interest is to see how many affiliate programs exist for your niche.
Moreover, it's also important to set yourself apart from competitors in your niche. Try to think of why a customer should choose your membership site over another.
For example, the popular code-learning site Codecademy offers a membership model based on computer languages. However, its landing page also emphasizes how the service will help users with the learning process: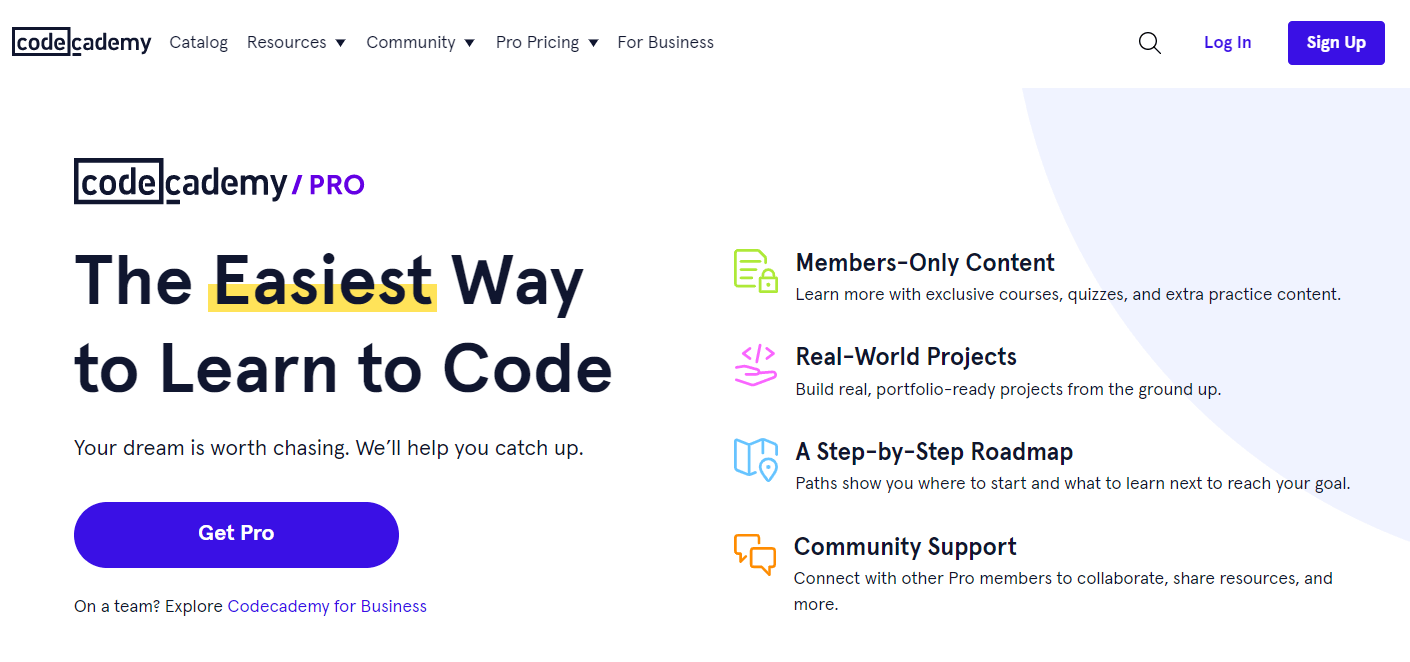 Codecademy also offers value in terms of user growth. This service offers multiple different coding languages. So, a user doesn't have to find a new membership site once they complete a course.
Also, consider going with a niche that is fairly broad and can be easily scaled up. Doing so may provide opportunities for business growth and increased profits in the future.
Step 2: Establish Your Membership Plans
Once you've chosen your niche, you can start thinking about your membership offerings. Most membership sites offer several pricing plans in different tiers. This system gives your audience the option to pay more for additional content.
It can also be helpful if your niche is skill-based. This is because you'll be able to target different people based on their expertise.
Alternatively, you might create tiers based on how long users will gain access to your content. The piano learning program Pianu demonstrates this approach with its pricing plans: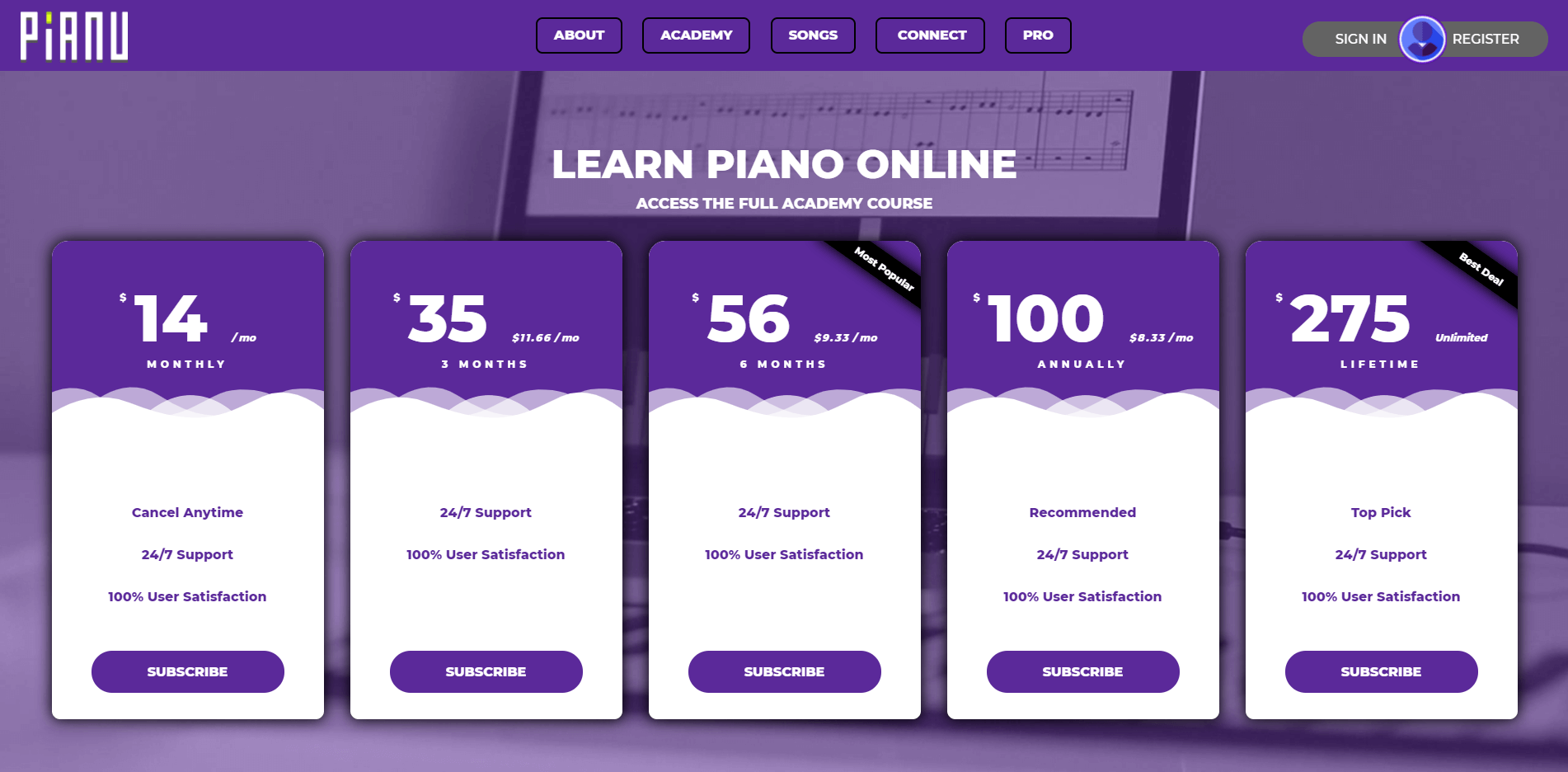 Multiple membership plans also enable you to cross-sell and upsell. As long as you don't overwhelm your audience, more tiers can mean more profit potential.
Nevertheless, a freemium model can be equally powerful. With a freemium site, you provide some of your content free of charge. Other content is placed behind a paywall.
Free content can give interested customers an idea of what your membership site is like. If you're not ready for multiple pricing plans, consider offering only one that includes a freemium element.
However you decide to organize your plans, the most important part is also the hardest: setting a price. The aim is to strike a balance between good value and healthy profits, which isn't always easy. Try keeping the anchoring effect in mind to find the perfect balance.
Step 3: Install and Set Up MemberPress
While our Buy Now Plus tool can help you accept online payments without a dedicated page, you'll also want to download a tool that can help you to set up your site for members. Fortunately, there's a powerful WordPress plugin that makes this easy – MemberPress: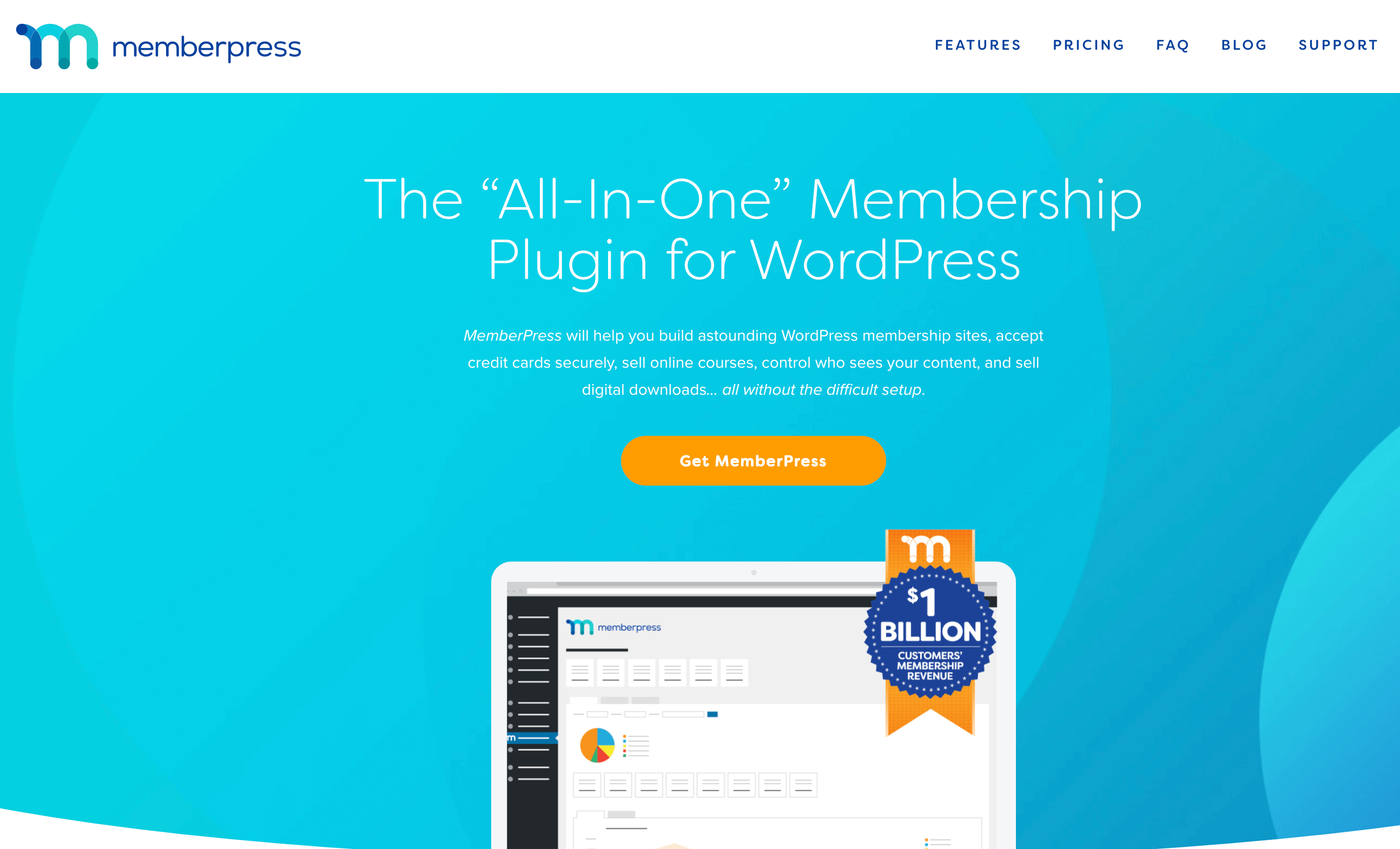 MemberPress is the all-in-one solution for starting your membership site business. You'll have access to all the infrastructure you need, including:
Fine-grained control over who has access to what content
The ability to sell everything from online courses to digital downloads
A long list of integrations to help you leverage your favorite tools
MemberPress is also user-friendly. There's no need to worry if you're not a tech whiz – that won't stop you from starting an excellent membership site business.
First, you'll need to choose your pricing plan. Each option has different features and limitations, so we recommend you read through each one closely.
Afterward, you can download the plugin, then install and activate it on your WordPress website. When the program is ready, there are a few main steps that you may want to take care of first, such as:
Establishing a payment method
Adding restricted access rules
Creating a registration page
For more information on how to perform these tasks, we highly recommend following the MemberPress setup guide. This document can help you start your membership site business in as few as five minutes. If you need any additional help, we recommend checking out WP Tech Support for all your support needs.
Conclusion
Starting a membership site business can seem like an overwhelming task. Between the technology involved and the planning required, you might feel like it's too much to keep track of. Fortunately, you can simplify the process by taking the right approach.
In this article, we covered three steps to help you get started with a membership website:
Select a niche that is both enjoyable and profitable.
Lay out your membership plan structure.
Choose powerful software such as MemberPress to equip your website.
Do you have any questions about starting a membership site business? Let us know in the comments section below!
If you liked this post, be sure to follow us on Twitter, Facebook, and LinkedIn.