When starting an online business, there are no limits to what you can do. While you might already know that you can make a living by working online, it's hard to know where to begin.
Fortunately, there are plenty of online business ideas with plenty of potential for success. Knowing your options can narrow down your choices and help you make the right decision. That way, you'll be able to launch a business that works for you and improve your chance of success.
In this post, we'll discuss why you may want to start an online company. Then, we'll cover 5 of the best online business ideas this year. Let's get to work!
Why You Might Want to Launch an Online Business
If you're looking to start an online business, there are many avenues you can take. In the internet age, more companies are either entirely online or have a presence on the web.
Plus, the future of ecommerce is looking bright. Over 2.1 billion people made an online purchase in 2022, and online sales are expected to grow to over $7.4 trillion by 2025. If you sell online, you can turn a significant profit.
Additionally, getting a WordPress ecommerce site up and running is relatively easy. This is especially true when you use beginner-friendly tools to streamline your workflow and sell your products.
With our Buy Now Plus plugin, you can create "buy now" buttons in no time and provide a quick and easy checkout experience for your customers.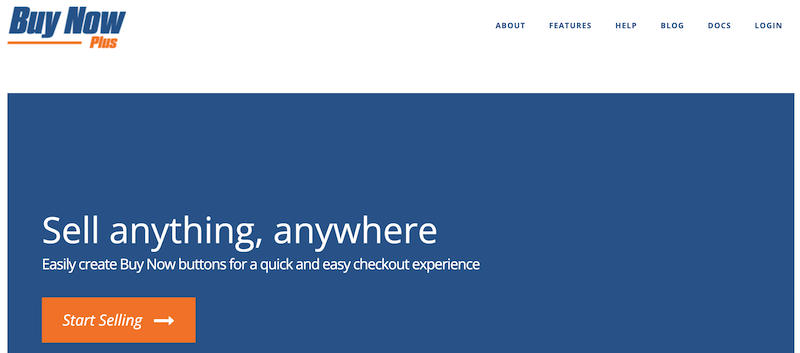 Our plugin enables you to sell from your website or social media accounts, making it a versatile option for anyone starting an online business.
Plus, our payment processor is built on top of the secure Stripe platform to protect your payments and customer data.
The 5 Best Online Business Ideas for 2023
Now that you know it's possible to start an online company, it's time to look at some of the top choices. Here are 5 of the best online business ideas to consider for 2023!
1. Create and Sell Online Courses
You can create and sell online courses if you're an expert in a particular area or industry. An online class can consist of anything, from science and engineering to foreign languages and cooking: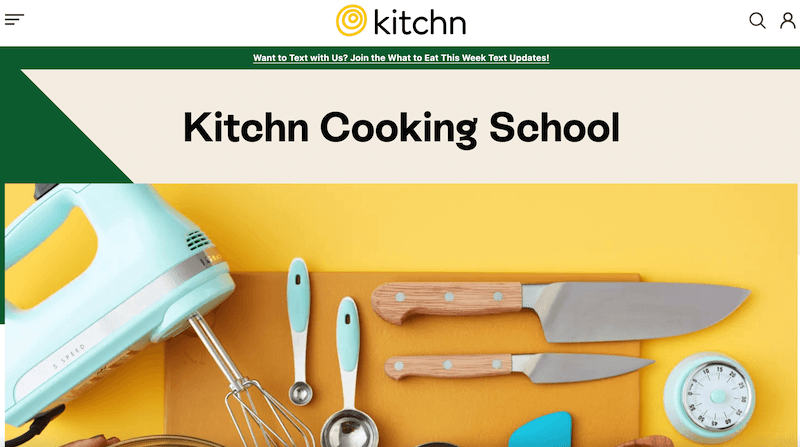 This can be a profitable business model because you can make all the learning resources yourself. Then, you can use a membership plugin such as MemberPress to upload and paywall your educational content: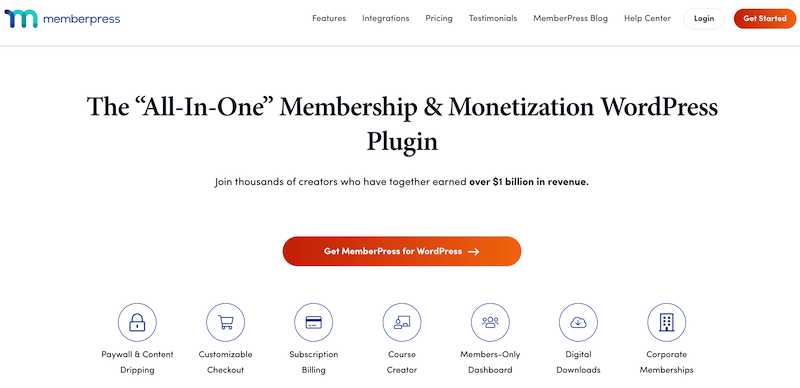 MemberPress is a paywall, membership, and learning management system (LMS) plugin that helps you build online courses easily with a drag-and-drop interface. Furthermore, you can add online quizzes and enable learners to track their progress.
2. Open an Ecommerce Store
If you have a product you want to sell, consider opening up an ecommerce store. This business model lets you reach customers worldwide, with no limit to the merchandise you can sell online: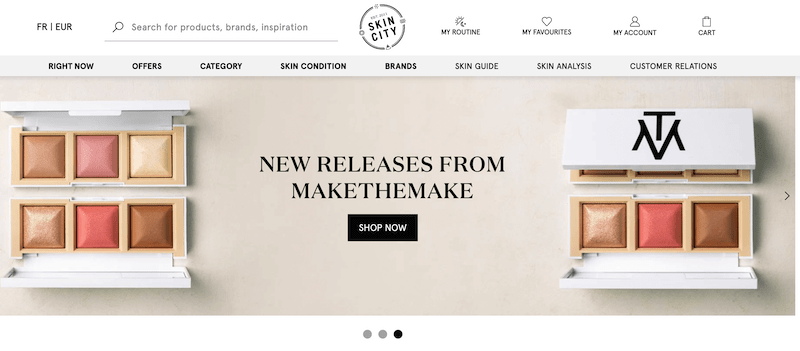 You'll just need to factor in the costs of purchasing products and setting up your online store. Reaching customers can also be affordable, particularly if you opt for search engine optimization (SEO) techniques.
Additionally, you could use a platform such as Zulily. This site can showcase your products to interested customers and boost your sales: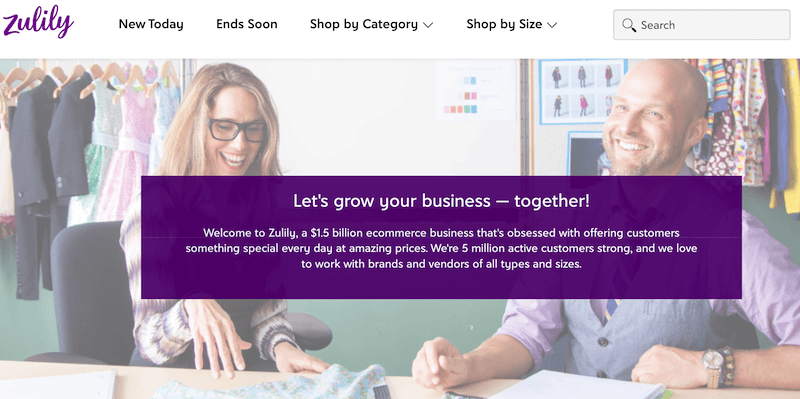 However, if you opt to sell from your own website, we recommend creating a high-converting sales page. You'll also need robust security measures to keep your ecommerce customers safe.
3. Become a Graphic Designer
If you've always dreamed of working professionally as an artist, consider becoming a graphic designer. This career path enables you to create physical and online graphics for your clients: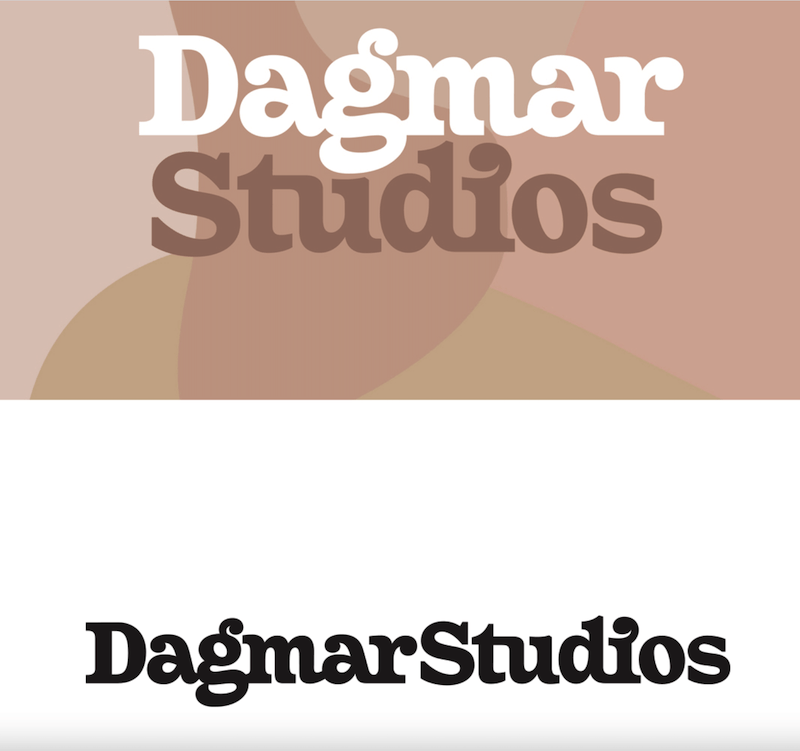 Working as a graphic designer can be highly lucrative. You'll also have the flexibility to work from home and choose client projects that align with your creativity.
If you don't have any credentials, consider taking an online graphic design course through platforms such as Udemy: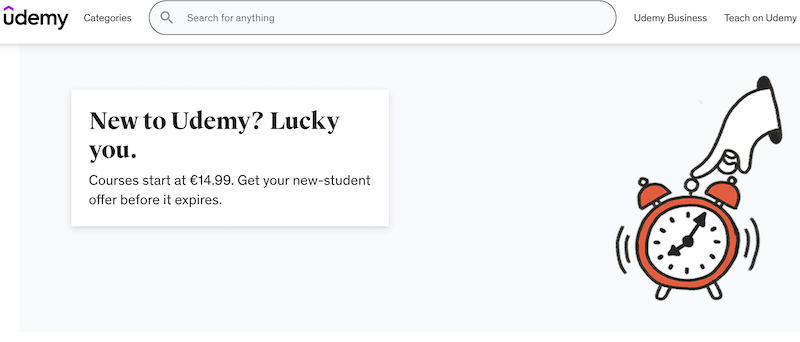 This platform offers hundreds of design course options to help you hone your skills. Then, you can start making graphic designs using Adobe Creative Cloud: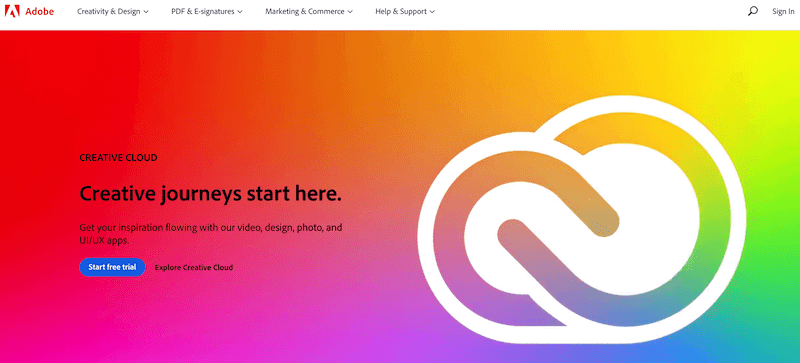 Adobe allows you to create materials using video, design, photo, and user experience (UX) apps. You can quickly put together professional designs and sell your services from your website.
4. Try Affiliate Marketing
Affiliate marketing has become a popular way to make money online. In this setup, you promote a third-party company's products with branded links. Whenever readers buy items through your links, you'll earn a commission: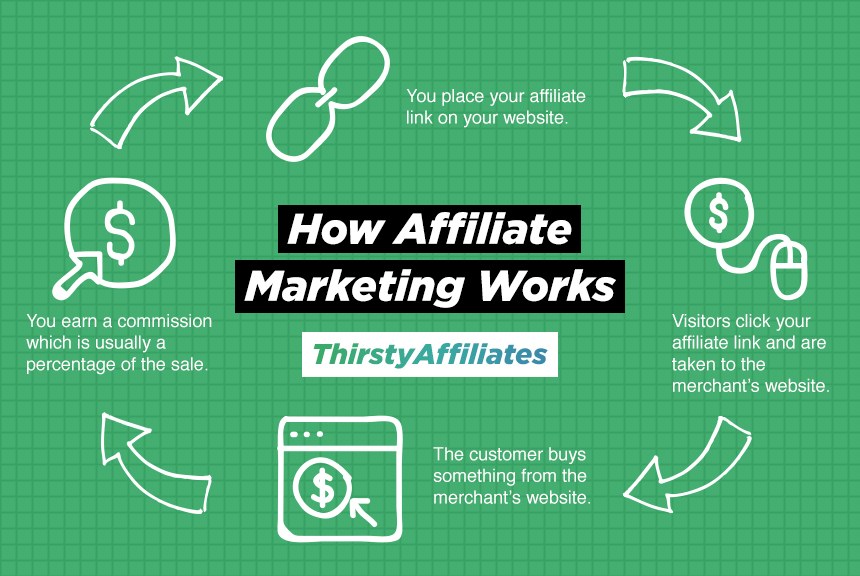 According to BloggingX, affiliate marketing is currently worth $12 billion. Plus, you can make money quickly if you have a dedicated audience on your site or social media platforms.
To get started, you'll first need to choose a platform, such as Instagram or Facebook. Then, choose a niche and search for affiliate programs within it that you'd like to join.
Next, it's just a matter of creating content and including your affiliate links. However, we recommend only promoting high-quality products that align with your audience's interests.
You might also consider writing honest reviews and including affiliate disclosures to build trust with your readers.
5. Teach English Online
Finally, English as a second language (ESL) is a growing industry. There are an estimated 1.5 billion English language learners globally, and much of that market is online.
Teaching ESL is a great online business idea if you have an educational background or a strong command of the English language. ESL companies such as Open English connect you with learners worldwide:
Some companies require an ESL certification or a teaching degree. Alternatively, other lower-paying jobs just need you to be a native speaker.
If you don't want to work for a company, you could market your services directly through your site. You can sell lessons using Buy Now Plus and organize classes through a video conferencing platform like Skype.
Conclusion
Choosing an online business idea can be overwhelming. However, by doing a little research and selecting a field that aligns with your skills, you can set yourself up for success.
To recap, here are 5 of the best online business ideas in 2023: 
Create and sell an online course using MemberPress.
Open an online store and sell products using Buy Now Plus.
Make money by becoming a graphic designer.
Sell third-party products through affiliate marketing.
Teach English to learners worldwide.
Do you have any questions about the best business ideas for 2023? Let us know in the comments section below!
If you liked this post, be sure to follow us on Twitter, Facebook, Pinterest, and LinkedIn.