The digital age has brought a lot of changes for salespeople. Even brick-and-mortar purchases are shifting to the ecommerce stage.
If you haven't made your first online sale yet, all of these developments might make it hard to know where to start.
Fortunately, the process doesn't have to be difficult. By focusing on your audience, you can successfully start selling your products online – even if you don't have a website.
In this article, we'll look at why you should consider shifting to an ecommerce model. Then we'll show you three strategies for getting started with your first online sale. Let's dive right in!
Why Online Sales Are the Wave of the Future
Let's be honest: ecommerce is here to stay. In fact, recent studies have predicted that U.S. retail ecommerce revenue will grow an annual 12.3% by 2024.
This is a huge opportunity for both brick-and-mortar retailers and newcomers.
Additionally, there are unique benefits to an ecommerce approach. One of these is that online purchases are generally more resistant to circumstances that are hard on physical stores.
For example, the above statistic predicts accelerated growth despite recent COVID-related downturns.
There's also typically a lower investment for online sales. You don't need to maintain a storefront or pay someone to stock your shelves.
That means you can use this saved money and flexibility to further develop your business, such as by making it more environmentally friendly.
Finally, there's substantial demand for online purchases. Up to 60% of consumers who have shifted to online purchases aren't planning on returning to physical ones. Therefore, you could risk losing customers if you don't make the switch with them.
How to Make Your First Online Sale (3 Easy Ways)
Fortunately, you can begin selling online quickly by focusing on one key element: your audience. Here are three ways to cater to your shoppers and make your first online sale.
1. Leverage Your Social Media Presence
Social media platforms are already filled with active users. Furthermore, those who have followed your business profile have shown that they're interested in your products.
That's why social media networks can be an excellent way to directly pinpoint your current fans.
All you have to do is provide these already interested users with an easy way to purchase your offerings online. If you're searching for the perfect tool to help you, look no further than Buy Now Plus:
Our program makes selling online easy. Best of all, you don't even need to have a website. You can instead provide a buy now button directly on your social media profiles with a simple link.
That means your users won't need to leave the platform. We'll process their purchases through our secure servers. So your customers can be confident in the safety of their personal data.
In addition to potential first customers, social media can also help you develop a plan to keep them coming back.
These platforms make it simple to interact with brands and share feedback. You can consider Oreo's official Facebook page as an example: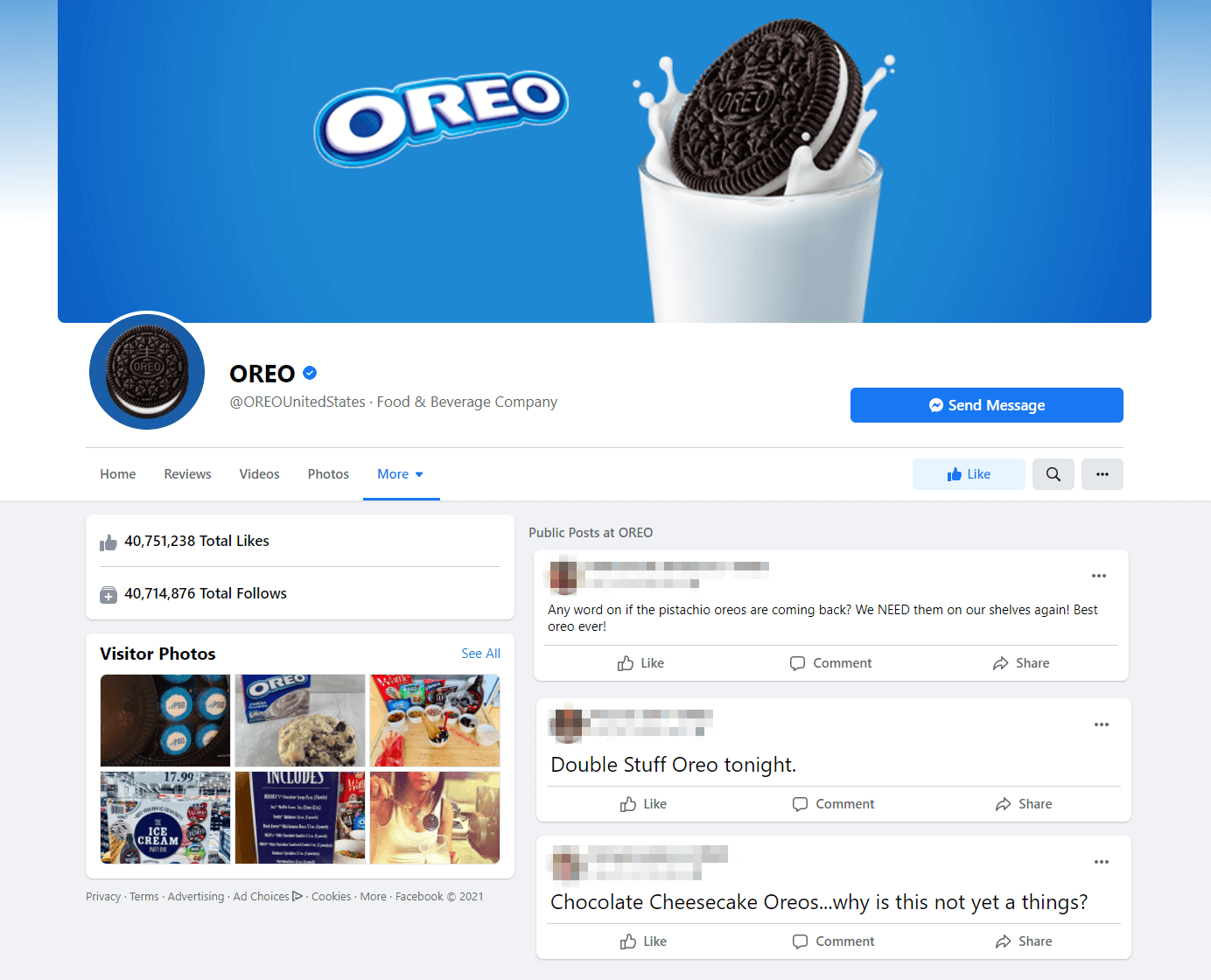 Your profile is the perfect place to start building audience engagement. You might also gain a clearer idea of what your customers love about your products.
With a little bit of outreach, you might even be able to find influencers who will enthusiastically promote your brand.
2. Build an Email List of Potential Customers
Social media has its benefits, but more traditional email marketing still holds a lot of power. Recent figures show that there are about 4 billion email users around the world.
As you can imagine, using these platforms is a reliable way to reach most of your potential consumers.
In addition popularity, using emails also has several other benefits. For example, emails are easier to personalize.
You can address them to individuals rather than groups. This personal touch may encourage recipients to open the messages.
By the same token, this allows you to create more targeted messages. You might decide to make your first online sale by offering a special discount to those who have been customers in your physical store, for example.
Fortunately, there are several ways to start your first email list. For example, you might collect this information from an already popular social media account.
If you have your own website, you can also promote your email list there.
Additionally, email marketing itself doesn't have to be complicated. Simply providing your recipients with an easy link to access a specific product can be very effective: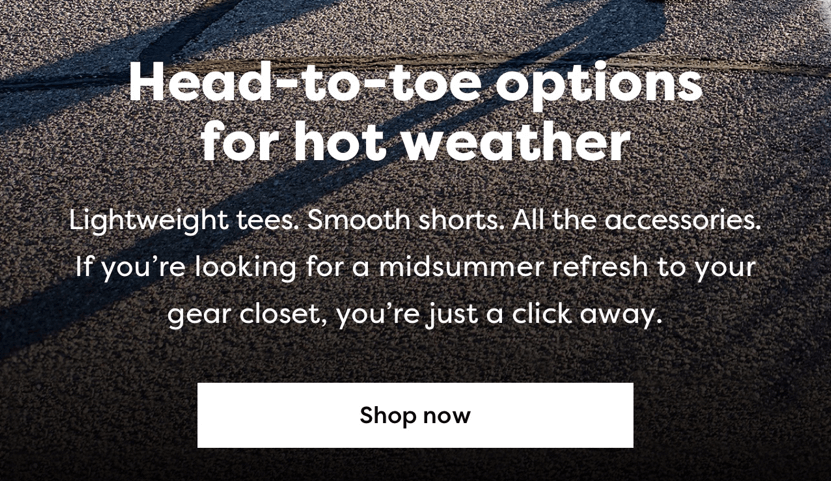 We also encourage you to build your email list as your customers make more purchases. Consider giving your shoppers the option to sign up for special deals.
Then, you can take advantage of your growing list with some of the best email campaign strategies for maximum effect.
3. Consider Affiliate Marketing
You don't need to make your first sale alone. On the contrary, using affiliate marketing can be an effective way to launch your online plans.
Affiliate marketing is where you work with individuals in your niche to advertise your brand. Then, if their advertising results in a sale, you pay them a commission.
This process offers several benefits. For one, influencers are often very connected to niche markets. Therefore, they can help you reach potential customers who you may not have even considered.
Additionally, affiliate marketing can be very cost-effective. The commission structure means you only have to pay for marketing that works. This is an ideal arrangement if you're just starting out and operating on a tight budget.
If you're looking for a tool to help you kick-start an affiliate marketing program, you can consider our sister plugin, Easy Affiliate: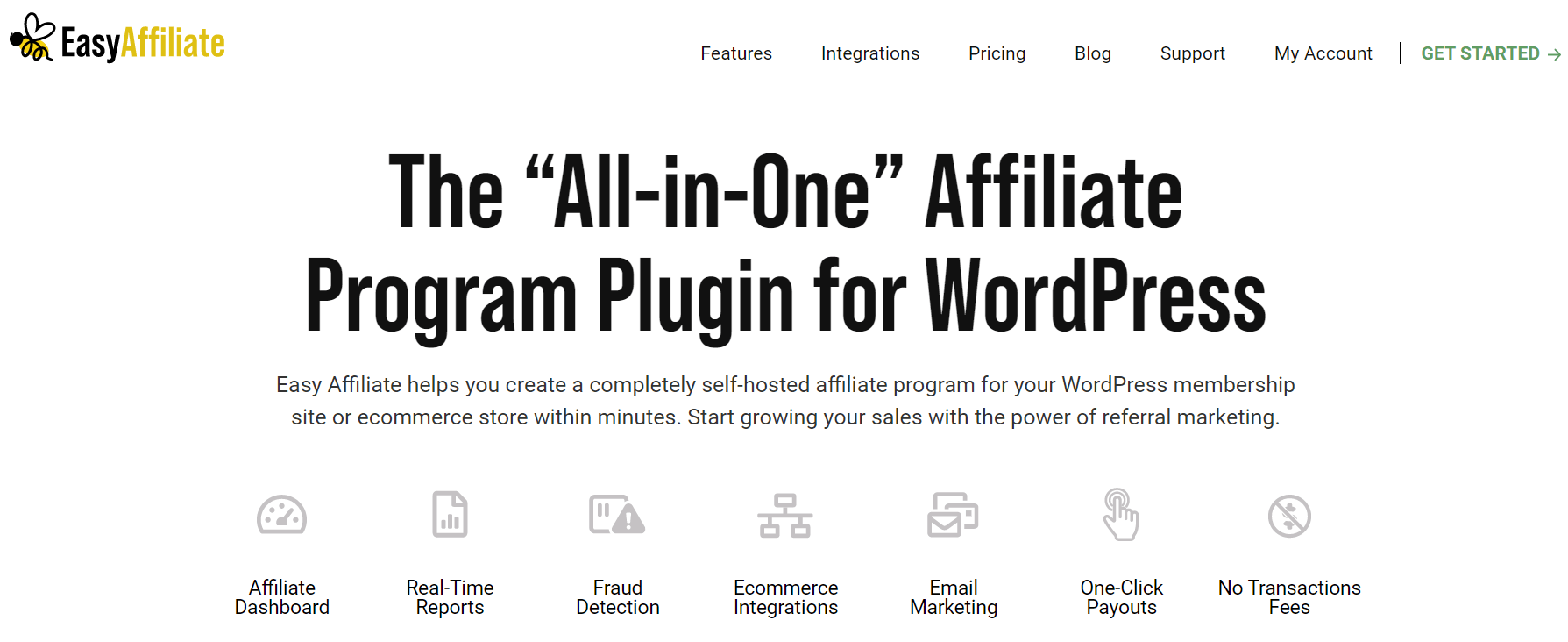 Easy Affiliate makes it simple to start a program, even if you haven't made your first sale yet.
You can begin with a few affiliates and use them to grow your customer base. Then, as your sales increase, you can scale your program to match.
Other powerful Easy Affiliate features can support you as well, such as built-in email marketing and real-time reports to help you refine your approach. If these elements sound appealing, consider checking out how to start an affiliate program.
Conclusion
We won't lie to you – making your first online sale can be a real challenge. With so many new elements to consider, it's normal to feel a bit overwhelmed. Fortunately, a straightforward audience-centric strategy can go a long way.
In this article, we covered three ways to reach out to your shoppers and make your first online sale:
Leverage your existing social media following.
Craft an email list of interested customers.
Consider affiliate marketing to expand your reach.
Do you have any questions about shifting to online sales? Let us know in the comments section below!
If you liked this post, be sure to follow us on Twitter, Facebook, and LinkedIn.