In 2021, the Bureau of Labor Statistics reported a record number of resignations. You may dream of joining the great resignation, but quitting your job is never a decision to take lightly.
Fortunately, there is an industry that's going from strength to strength. By starting your own ecommerce business in 2021, you can finally become your own boss without feeling like you're taking a massive gamble.
In this post, we'll look at why more people are quitting their jobs than ever before. We'll then show you how to start your ecommerce business in three easy (and affordable) steps. Let's get started!
An Overview of the Great Resignation (And Why You May Want to Join It)
The number of people quitting their jobs is on the rise. There are many reasons why so many employees are joining the great resignation, including burnout.
While exhaustion has always been an issue within the workforce, 67% of employees feel that burnout has worsened over the course of the pandemic. For tired and overworked employees, a change of career may seem like the perfect solution.
The seriousness of the COVID-19 pandemic has inspired many people to re-evaluate their lives, including their jobs. The historic rise in resignations could signify that employees are taking actionable steps to improve their work situation.
Whatever the reasons for it, this trend shows no signs of slowing down. The job site Monster reports that 95% of US employees are currently considering a career change. If you're one of these people, then it may be time to start your own ecommerce business.
While the pandemic forced many physical stores to close their doors, it also sparked an online shopping revolution. In 2021, over 2.14 billion people are forecast to purchase goods and services online. That's a lot of potential customers for your new venture.
In fact, with the global population expected to reach 7.87 billion people in 2021, these figures suggest you could be promoting your online products and services to around 27% of the world's inhabitants.
If you already run a website, you could add ecommerce functionality to your existing content. For example, if you run a successful membership site, you might consider creating a members-only store. This can be a way to monetize your audience and turn all of your hard work into profit.
Join the Great Resignation (Start Your Ecommerce Business in 3 Steps)
According to Microsoft, 41% of people plan to change jobs in 2021. If you're eager to join them, then starting your own ecommerce business may be the answer. Here's how to become your own boss in three easy steps.
Step 1: Find Your Niche
Running an ecommerce business offers many opportunities, but there's also lots of competition. With more and more online stores opening every day, you may get the best results by focusing on a specific niche.
Choosing a niche immediately reduces the competition and gives you a stronger brand identity. In particular, it helps differentiate your venture from ecommerce giants such as Amazon, which already excels at being all things to all people: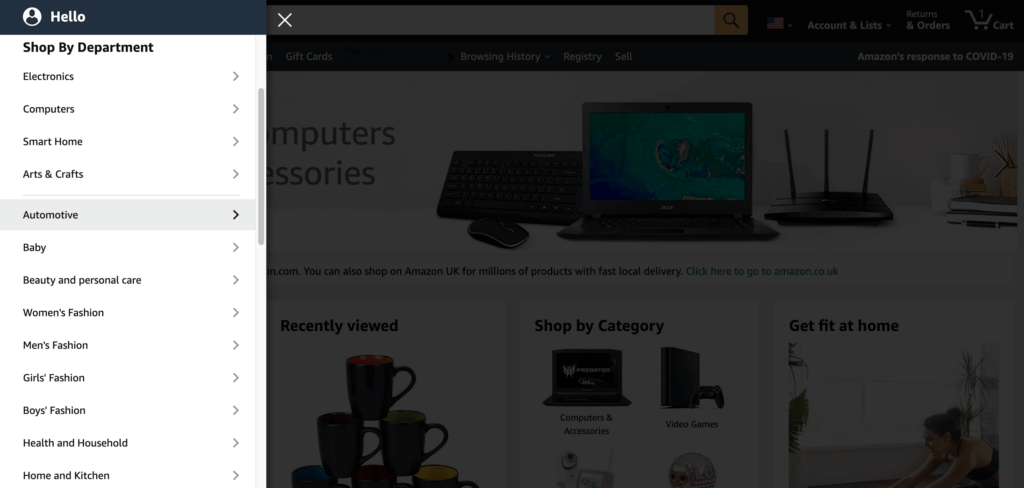 By promoting products that have huge appeal to a very specific audience, you can often achieve more conversions and a higher Return On Investment (ROI). With this niche approach, you can also tailor every part of your business to speak to the deep needs of your target audience.
If you don't already have a niche in mind, then the next step is identifying some products that you're passionate about.
By specializing in items that you're genuinely interested in, you can tap into an authentic drive and enthusiasm that will influence your business. For example, this passion can enhance your marketing and advertising campaigns.
While it's a good idea to keep your business tightly focused, it's important to find a big enough niche to generate healthy revenue.
Here, you can use tools such as Google Trends to evaluate the level of interest in the products you're considering stocking: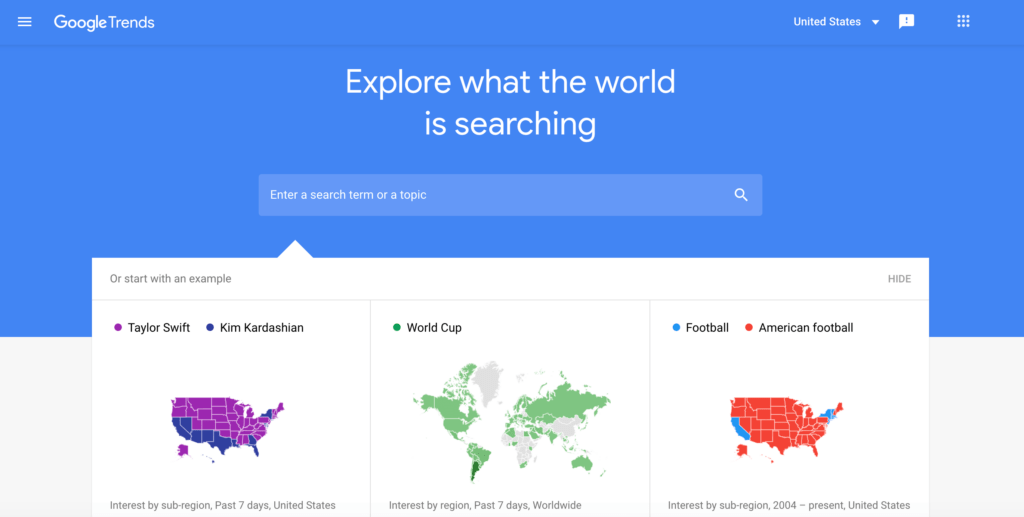 When crunching these numbers, keep in mind that you'll want to grow your business over time. This means there should be enough interest to support your future expansion.
Step 2: Create a Business Plan
A business plan is a written document that defines what your ecommerce business is, the activities it'll perform, and its core objectives. It also details how you're going to achieve those aims.
By creating a business plan now, you can verify that your grand idea has the potential to be a viable ecommerce company before you start pouring time and money into it.
This document can also help you secure funding without a proven track record if you're seeking external investment.
Every business plan is different, but most documents start with an executive summary. This outlines your ecommerce business and its mission statement.
Next, you'll detail your products and pricing, how your business benefits the customer, and your Unique Selling Point (USP). If you're focusing on a niche, this is the place to stress that you're offering a specialist, focused service.
This is also the perfect opportunity to demonstrate a deep understanding of your target audience and prove the demand for your products.
Even if this document is for internal use only, it's a good idea to include a section on financial planning. This can help you budget and balance your cash flow. Otherwise, you risk negative cash flow completely derailing your operation.
3. Generate Buy Now Buttons
It's easy to fall into the trap of assuming that your new ecommerce venture requires a website. While many successful businesses do operate an online store, this isn't a necessity.
Designing, developing, and launching a digital shop requires a significant amount of financial investment. This includes purchasing web hosting, securing a domain name, and potentially even hiring specialist designers and developers.
If you want to minimize your running costs, then you can operate an entire ecommerce business and sell anything from anywhere, thanks to Buy Now Plus:
You can use our free online service to generate a wide range of buy now buttons. Buy Now Plus operates on top of the popular Stripe payment gateway, so you can even accept credit card payments without an online store: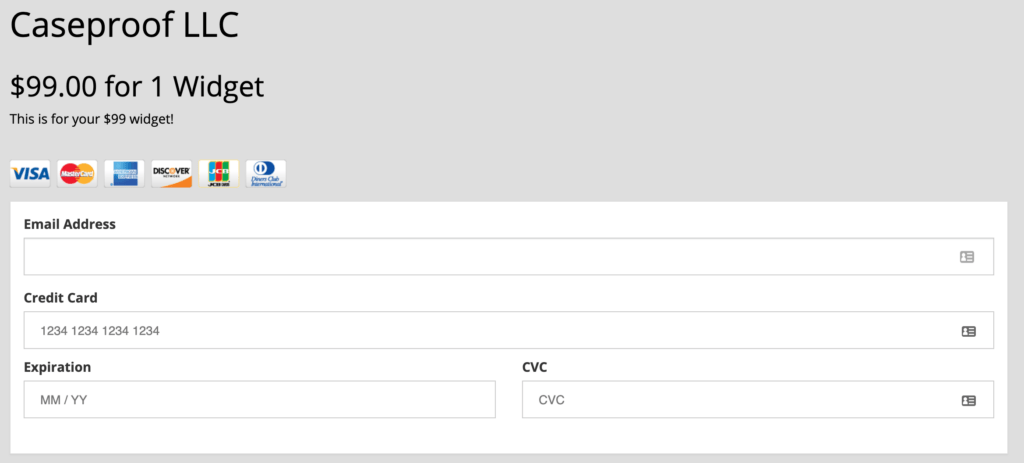 After creating these buttons, you can post them to any location that accepts text, including all major social media platforms.
You can even sign up for an email automation service such as ActiveCampagn, and run email campaigns featuring your buy now buttons.
Conclusion
Quitting your job is never a decision to take lightly. However, if you've always dreamed of running your own ecommerce business, then now may be the perfect opportunity.
Let's quickly recap how to launch your own ecommerce venture and join the great resignation:
Find your niche.
Create a business plan.
Generate buy now buttons, using a tool such as Buy Now Plus.
Do you have any other questions about how to start a successful ecommerce business? Let us know in the comments section below!
If you liked this post, be sure to follow us on Twitter, Facebook, and LinkedIn.