After you established a strong brand and made your first online sale, you probably hoped that running an ecommerce store would feel like clockwork. However, in order to gain loyal customers, you'll likely need to run frequent promotions.
Fortunately, you can use some key dates to guide you. Taking advantage of the most important ecommerce sales bonanzas, such as Mother's Day and Cyber Monday, is key. That way, you can create dynamic marketing campaigns for times of the year when people are already spending lots of money.
In this post, we'll discuss why you may want to base your promotional calendar on some specific holidays. Then we'll highlight the six best days of the year to run online sales. Let's get started!
Why You May Want to Run eCommerce Promotions on Specific Holidays
While evergreen content and promotions are essential for any online business, holiday deals offer a unique opportunity. These limited-time offer sales will likely draw attention in a way that run-of-the-mill discounts cannot.
Holiday deals can be designed around vibrant color schemes or a particular seasonal product. This makes them more fun and interesting.
Furthermore, this sort of playful content is great for social media, such as on Instagram: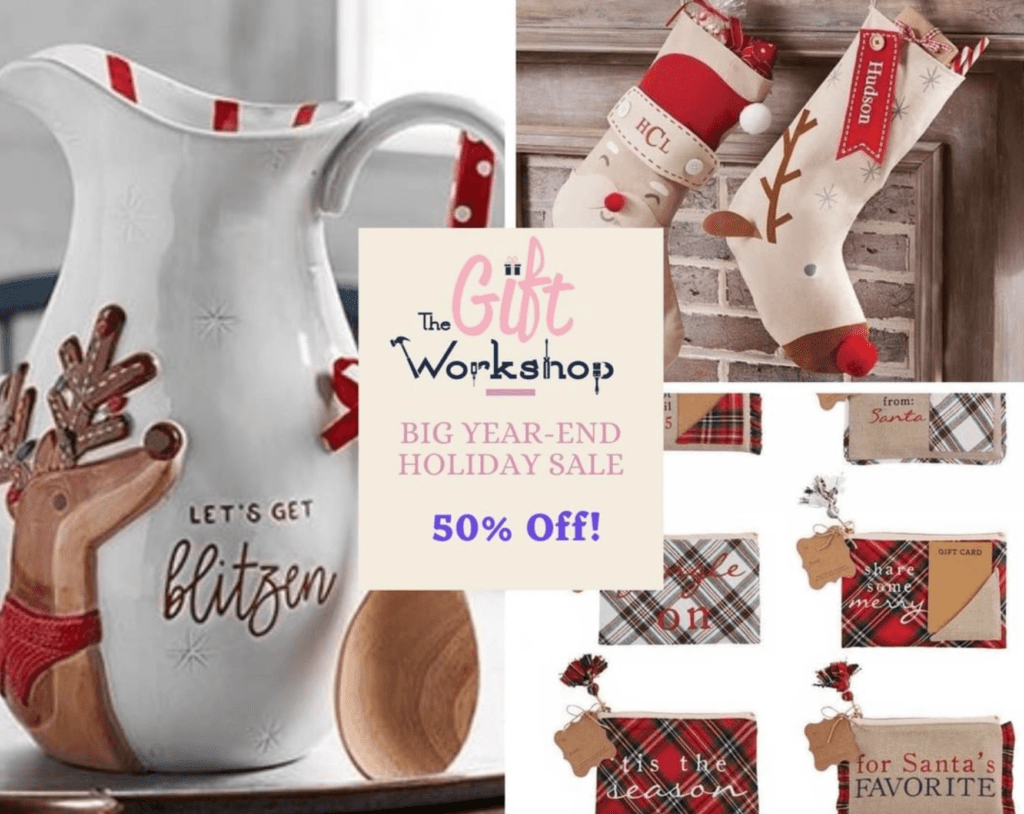 Even when they are less flashy, these campaigns still create a sense of urgency that can be hard to resist.
Additionally, holiday campaigns are ideal when you're hoping to create a comprehensive conversion funnel. This is especially true for your email marketing efforts. Through this channel, you can use targeted messaging to create hype around a holiday sale well before it arrives.
Furthermore, as your business grows, cyclical sales on specific days can signal to your audience that you're dependable. For all of these reasons, we recommend that every ecommerce business consult the most important holidays when creating a promotions strategy.
6 Best Days of the Year to Run Ecommerce Promotions
Now, let's go through some of the most lucrative holidays for ecommerce stores. To keep it simple, we're going to go through them in chronological order.
1. Mother's Day
In the United States, Mother's Day is celebrated on the second Sunday in May. When polled, Americans anticipated spending a total of close to $30 billion on gifts for their moms.
After all, mature gifts typically have a higher price tag. Therefore, if you offer any sort of luxury goods or services, you won't want to miss out on this one.
If you're not sure how to approach Mother's Day sales, you can always offer a limited-time gift card: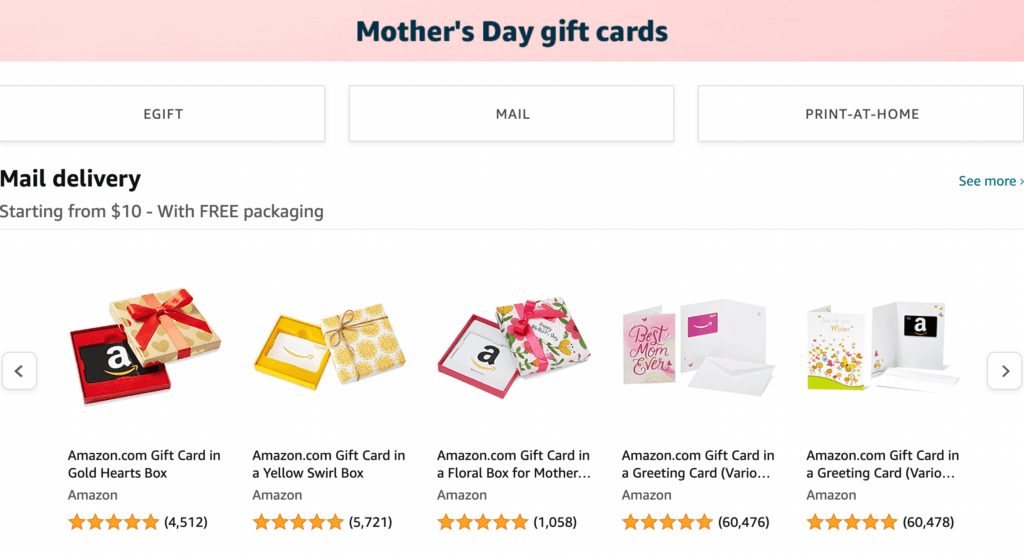 Amazon gives customers the option to send gift cards in sweet, themed boxes that feature flowers and hearts. You might want to experiment with a similar tactic. Also, keep in mind that this holiday falls just before the start of the summer season, so you may want to broaden it to offer site-wide sales.
2. Father's Day
Father's Day is celebrated on the third Sunday of June. When it comes to dads, buyers anticipate spending about $20 billion collectively per year.
Additionally, this holiday is perfectly timed to coincide with any last-minute purchases your buyers need to make before their summer travels.
Once again, you can upsell your customers by offering irresistible, site-wide deals. Rapid flash sales seem to be particularly popular on Father's Day: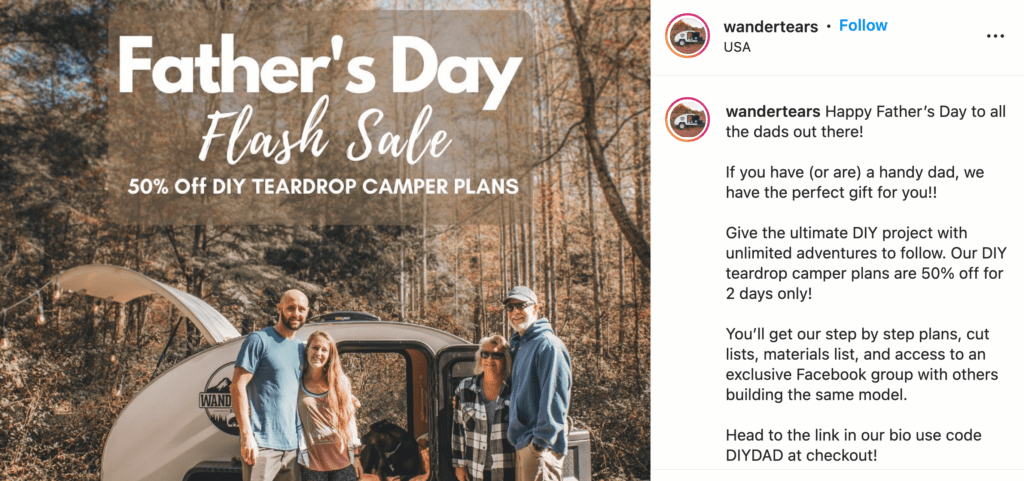 While we typically recommend that you give your customers ample time to take advantage of a deal, the occasional flash sale can make an impact. You may also want to use short and sweet discount codes that feature the word "dad".
3. Back-to-School
Instead of one specific day, back-to-school promotions can encourage many weeks of increased revenue. We'd recommend offering these sales starting in mid-to-late August and running them through early September.
Since fast-growing children have a diverse set of needs, many ecommerce stores will be able to benefit from back-to-school sales: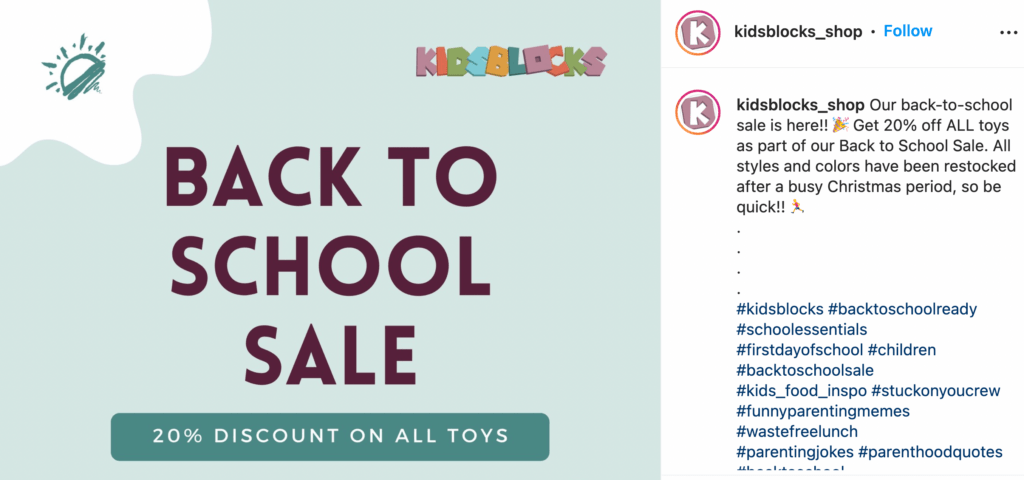 If a youthful aesthetic is not ideal for your brand, you can always modify this theme to make it more seasonal. You could swap out your website's usual banners to feature your fall sales instead.
4. Black Friday
By now, the modern phenomenon of Black Friday is well-known. When Americans are resting at home, recovering from their Thanksgiving stupor – they shop.
They turn to their desktops (where purchases are most profitable) or their mobile devices to get a head start on their Christmas gifts. This makes it one of the most valuable days of the year for ecommerce businesses.
You can't go wrong with Black Friday sales. At this point, consumers expect them: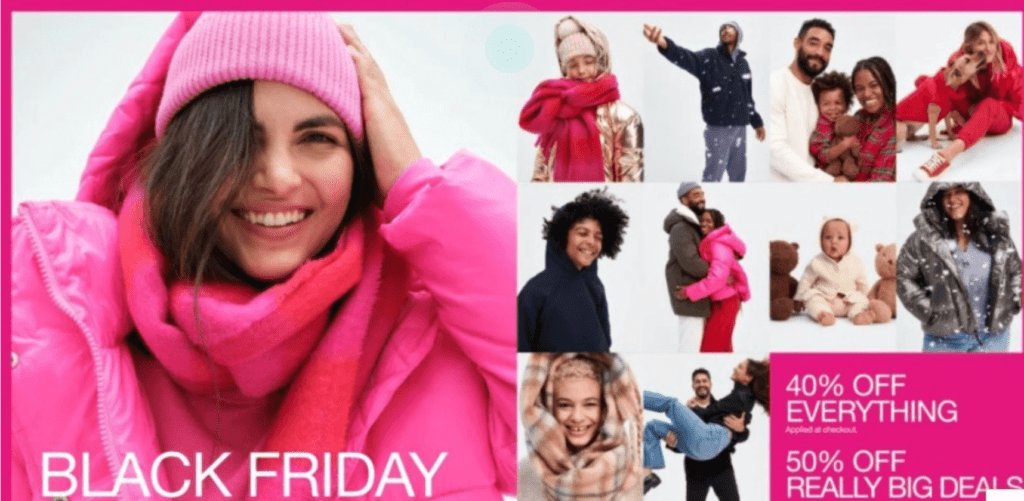 In fact, you may even damage your image if you don't offer Black Friday deals. Since this is the most iconic flash sale of the year, we recommend alerting your customers well in advance about the terms of your promotions.
You can do this via email, on social media, and in your website's header. Additionally, you might want to reserve your boldest discounts for this day, since customers have come to expect more and more.
5. Cyber Monday
The term Cyber Monday was coined by the National Retail Foundation in 2005. It was meant to encourage buyers to shop online – and it succeeded.
Thanks to these efforts, the Monday after Thanksgiving now marks one of the most important online sales days of the year. Its continuing success proves that ecommerce has a bright future. This day has been so successful that it has now transformed into Cyber Week:

This provides the perfect opportunity to offer a wide variety of discounts. You can offer percentage-based site-wide sales, or promote free gifts to motivate your shoppers. If you have the resources, you'll likely want to re-brand your entire site so you can further maximize sales.
This might also be a good time to introduce new products or services, as it will help ensure that they make a splash. If you don't have the budget to go big for Cyber Week, you can also offer more modest deals, such as free shipping, content upgrades, or giveaways.
6. Boxing Day
Officially, Boxing Day is the day after Christmas. Its origins are rooted in charitable acts, but today it is often considered the 'Black Friday of the UK'.
However, on December 26th, American shoppers may be just as likely to turn to their favorite online stores in search of 'after Christmas deals':
This is likely because, similar to Thanksgiving, people are usually still on vacation. One unique benefit of this day is that you have plenty of flexibility when it comes to marketing it.
For example, you can use the term "after Christmas" or "end-of-the-year" to describe your sales. Since this will likely be the last promotion on the calendar, you may want to go big in terms of discounts.
Conclusion
If you've been searching for innovative ways to bring in new customers (and keep them coming back) regular promotions can be a perfect solution. However, it may seem daunting to generate original ideas for these temporary deals. That's when you can lean on an ecommerce holiday calendar for help.
From Mother's Day to Boxing Day, classic festivities offer great opportunities for profit. Modern ecommerce bonanzas such as Black Friday and Cyber Monday provide even more universal chances to boost your conversions.
For best results, don't forget to spread the word about your deals and make it easy for customers to join in using 'buy now' buttons.
Do you have any suggestions for the best days to run ecommerce promotions? Let us know in the comments section below!
If you liked this post, be sure to follow us on Twitter, Facebook, Pinterest, and LinkedIn.