To stand out in today's crowded online environment, it's important to take strategic measures to distinguish yourself from the competition. However, when you're an entrepreneur or own a small business just starting out, you likely won't have a huge budget and will look for cheap marketing strategies.
Fortunately, you don't necessarily need one. There are plenty of cheap marketing strategies that you can utilize to help spread brand awareness, increase engagement, and, ultimately, drive conversions.
In this post, we'll provide you with a list of five cheap marketing strategies that actually work. For each, we'll discuss what makes them beneficial and some tips for getting started. Let's jump in!
1. Encourage Customers to Leave You Reviews
One of the best ways to market your business is finding ways to help increase customer trust and loyalty. To do that, you need social proof. This is evidence you show consumers that your company is valuable and trustworthy.
Encouraging customers to leave you reviews can help other consumers form favorable impressions of your brand. Seeing real people leave positive feedback can make your business seem more credible and trustworthy.
Customer reviews are also forms of User-Generated Content (UGC). This type of content is organic and can be excellent for Search Engine Optimization (SEO) purposes.
There are a handful of tools that make it easy for your customers to leave you reviews, too. For example, if you want them directly on your website, you can use a plugin such as WP Customer Reviews:

If you have a physical company location, we also recommend signing up for Google My Business: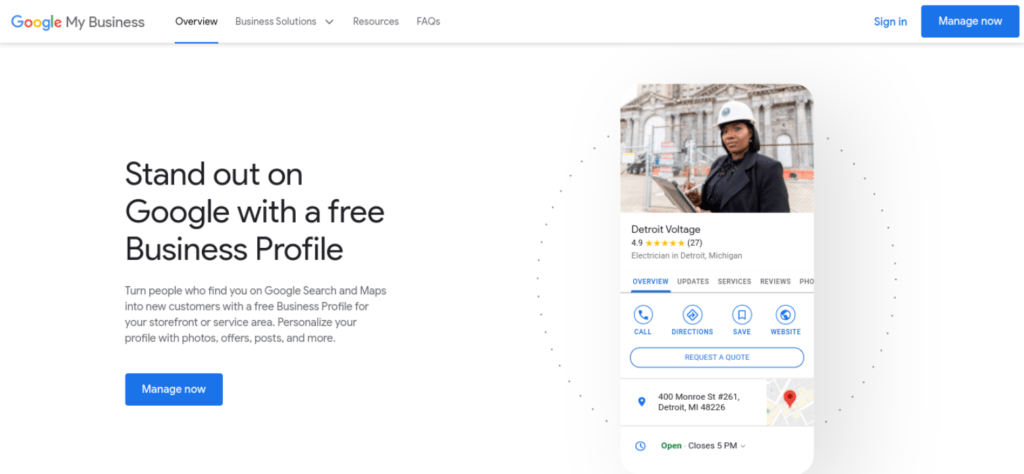 This platform lets your customers leave you reviews directly on Google, translating to ratings on Google Maps. It can also be great for local SEO purposes and attracting consumers in your area.
2. Run Social Media Contests and/or Giveaways
Another cheap marketing strategy you can use is running a contest or giveaway on social media. This method is also another way to encourage UGC.
Giveaways are effective because you can run them for relatively cheap. For example, you can offer your own product, a coupon or discount, or a gift card. You could even partner with another brand to help cross-promote businesses.
The contest could be something as simple as a photo caption contest. In this scenario, you could ask users to create the funniest caption for one of your Instagram posts.
Alternatively, you could use the contest as an opportunity to generate leads by asking participants for their email addresses to enter the giveaway: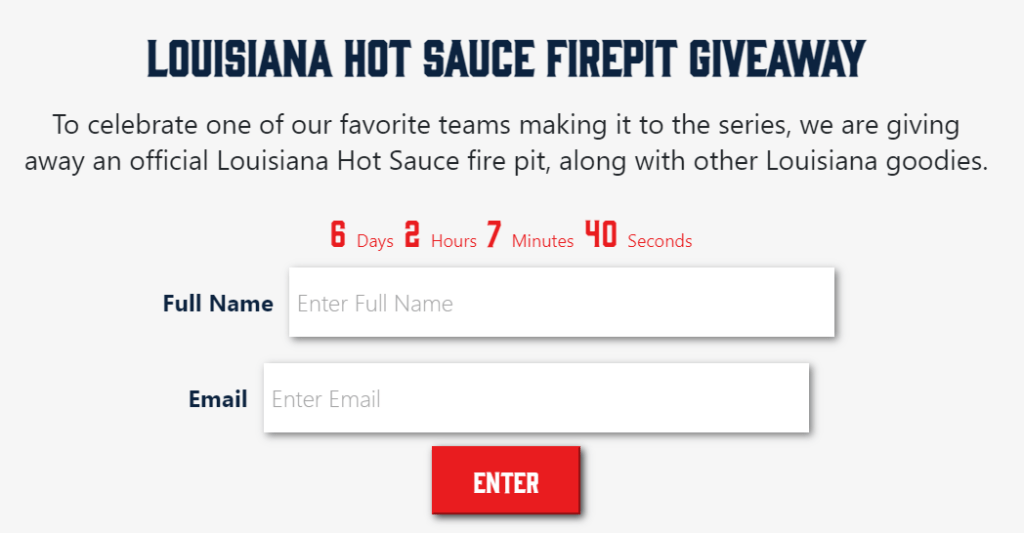 To get started, you could try using a plugin such as RafflePress:

This tool makes creating and managing contests and giveaways incredibly straightforward. It comes with a drag-and-drop builder as well as pre-made templates to help you get started.
3. Create, Publish, and Share Valuable Content
Content marketing is one of the most cost-effective forms of advertising available. It lets you share your knowledge and expertise, which can help build credibility and authority. At the same time, marketing can boost engagement among your target audience.
Getting started with it is easy, too. You can begin by publishing blog posts on your website. This can also be a powerful way to boost your SEO rankings. Google tends to favor sites that regularly publish high-quality content.
To get started with a list of keywords and topics to target, you can use the Google Keyword Planner: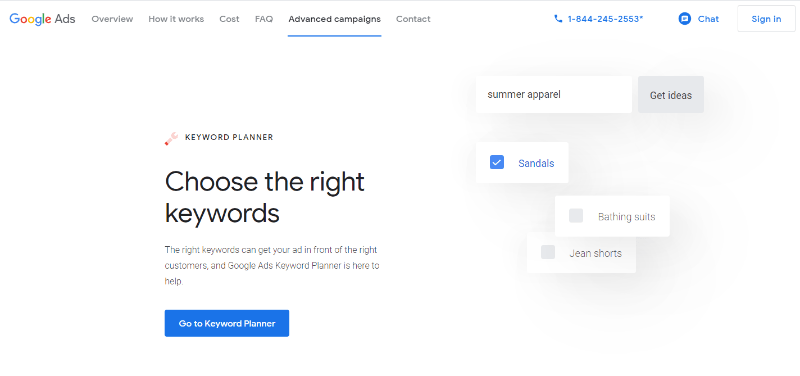 With this free tool, you can start with a basic topic such as "web design". Then you can find relevant keywords and phrases to include in your content.
Remember that, to be considered valuable, your content needs to be relevant to your audience. Therefore, it's wise to base your material around answering questions your customers already have.
In addition to your blog, you can also publish content across your social media channels. You can help reach a wider audience by using hashtags, tagging other businesses and partners, and consistently engaging with users in the comments.
4. Start an Email Marketing Newsletter
Email marketing is another cheap marketing strategy that you should consider incorporating into your arsenal. It is incredibly flexible and allows you to target new audiences and engage your existing customer base as well.
To make it as effective as possible, we recommend building your campaigns for specific customer personas. Doing this will make it easier to create highly targeted messaging that appeals to certain kinds of shoppers.
To help build your subscriber list, we also suggest including a signup form on your website: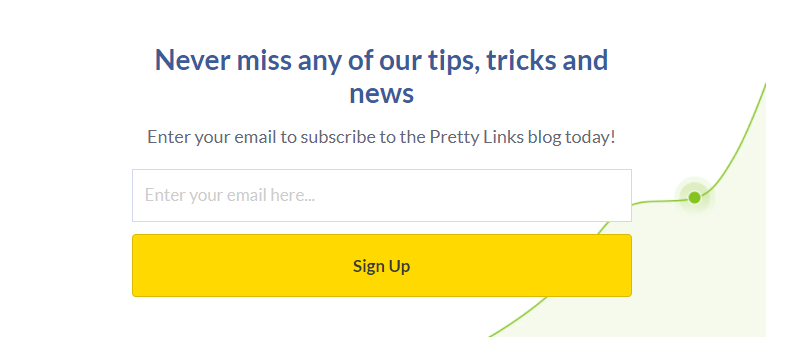 To make a form, we recommend using an all-in-one email marketing solution such as Mailchimp:

This tool lets you create and manage all aspects of your email newsletters and campaigns in one place. It also comes with a WordPress plugin so you can seamlessly integrate your account with your website.
5. Conduct Surveys
Rounding off our list of cheap marketing strategies is conducting surveys. Asking your customers and audience for their feedback directly is one of the most inexpensive yet valuable tactics to improve your offerings.
Using surveys can provide you with relevant, essential data to use in future marketing campaigns. Furthermore, it can also make your customers feel heard and appreciated. It's an excellent way of letting them know that you care about their opinions.
Plus, creating and distributing surveys is incredibly cheap. For example, you can get started using a tool such as WPForms:

This is a freemium plugin that you can use to create contact forms and surveys. Then you can publish your content across the channels of your choosing, including your website, social media, and email platforms.
Conclusion
As a business owner, promoting your brand is a pivotal aspect of your success. However, you may be working with a tight budget. If that's the case, you might need to get a little creative with your marketing.
As we discussed in this article, there are five cheap marketing strategies you can use:
Encourage users to leave you reviews.
Run social media contests or giveaways.
Create, publish, and share valuable content.
Start an email marketing newsletter.
Conduct surveys.
Do you have any questions about using these cheap marketing strategies? Let us know in the comments section below!
If you liked this post, be sure to follow us on Twitter, Facebook, Pinterest, and LinkedIn.