If you own an ecommerce business, chances are the threat of a data breach is never too far from your mind. This is no surprise, considering how serious the consequences can be when information falls into the wrong hands.
While the possibility of exposing user information is a scary one, you're certainly not powerless to keep your customers safe.
You can significantly lessen the chances of a data breach by processing payments securely and following other safety best practices.
In this post, we'll look at why protecting personal information is so important for ecommerce businesses. Then, we'll share four tips for keeping your customers safe. Let's go!
Why Protecting Customer Information is Crucial
Perhaps now more than ever, data privacy has become a central concern for anyone who spends time online. Unfortunately, this wariness is in response to a rising number of data breaches, which has been trending upwards since 2005.
Ecommerce sites may be especially attractive to bad actors as they're likely to store payment details as well as personal information.
Stolen data is not only a concern for the owners of the information, but it can also have serious consequences for your business.
The financial impact can be especially devastating, as the cost to recover can be pretty high. In 2020, the global average cost per data breach was $3.86 million.
In addition to taking a financial hit, you could lose the trust of your existing customers, who may take their business elsewhere. These customers may also warn their networks against doing business with you, resulting in further losses.
How to Keep Your Ecommerce Customers Safe (4 Tips)
Now that we've discussed the seriousness of a data breach, let's look at a few tips you can use to keep your business and customers safe.
1. Process Payments With Buy Now Plus
Since payment information is especially sensitive, you may want to make protecting it your first priority.
Using a tool like Buy Now Plus will not only make the buying process easier for your customers, but it will also provide additional security as it's built on top of Stripe: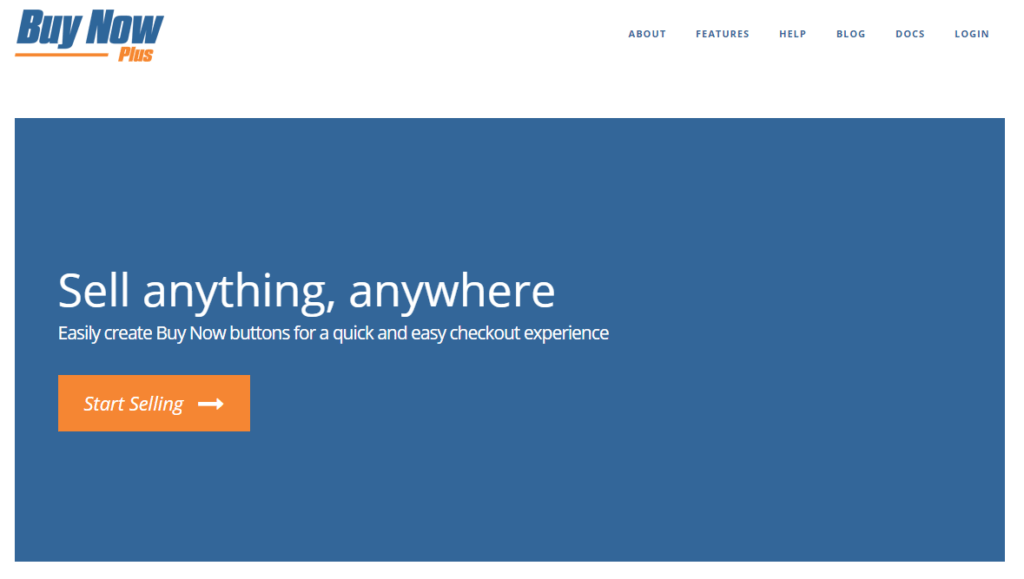 Stripe is a very secure payment solution. All transactions processed through it are Secure Socket Layer (SSL) protected to keep data safe while it's being transmitted. Moreover, credit card numbers are encrypted and kept secure in Stripe's data center.
Getting started with Buy Now Plus is quick and easy, even if you don't have a Stripe account yet. To get started, click on the Connect to Stripe button on the Buy Now Plus login page.
Then, you'll be prompted to enter the email associated with your Stripe account. If you don't have one, any email will do:
On the next screen, you'll create a password for your Stripe account. You'll then need to secure your account using a mobile number. Enter the code that you'll receive via text to continue.
At this point, you can either connect to an existing Stripe account or create a new account to use with Buy Now Plus: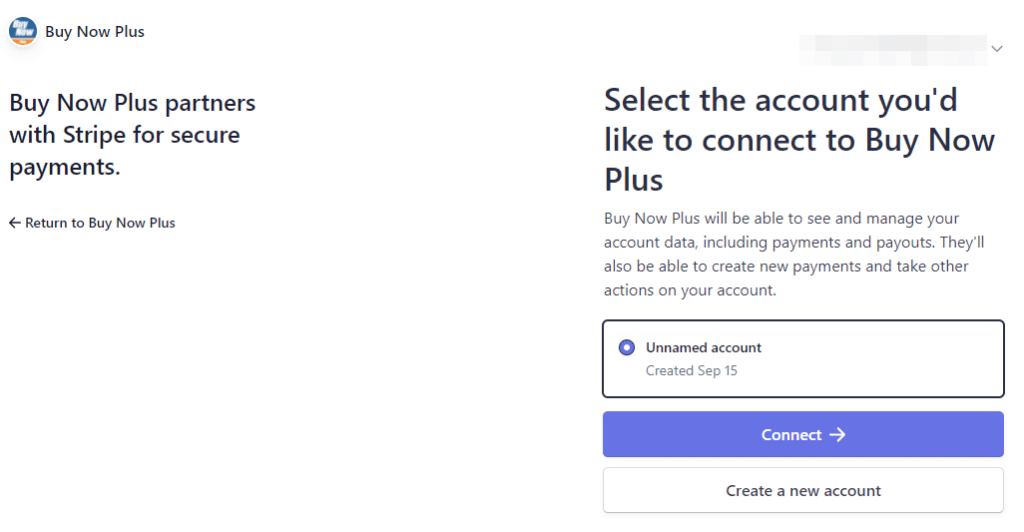 Next, you'll need to enter some details about your business, as well as some personal information.
When you're ready, you can connect your new Stripe account to Buy Now Plus.
2. Control Access With Strong Passwords
Chances are you protect sensitive information with passwords, so you'll want to be sure they're up to the task. Your best strategy for this is to follow some simple password best practices:
Never use the same password for more than one account.
Ensure that passwords are both long and complex.
Change passwords regularly.
Avoid sharing passwords.
Never write passwords down.
You might also consider implementing Multi-Factor Authorization (MFA). MFA adds an additional security challenge after an individual has entered this password.
This challenge could be answering a security question, entering a pin, or using a one time password (OTP) provided via text or email.
If you'd like to add this functionality to your WordPress site, you can use a plugin called WP 2FA:

This free plugin is easy to set up and supports several OTP-generating apps. You can also configure it to force users to set up MFA immediately or give them a grace period.
3. Collect Only the Information You Need
Simply put, hackers can't steal information that you don't have. For this reason, it's best that you only collect the information needed to provide an efficient service. Remember that you can always ask for additional details later.
Aside from security concerns, asking for too much data up front can contribute to a poor customer experience. The last thing you want is to be losing customers during your signup or checkout process.
If you've already collected information you don't need, you might want to delete it now.
You'll not only keep your customers safer, but this can also help you comply with the General Data Protection Regulation (GDPR) and the California Consumer Privacy Act (CCPA).
Take the time to carefully consider what information you truly need. You may want to develop guidelines for the collection, storage, and eventual deletion of customer data.
Firm policies are beneficial if you work with a small team to ensure that everyone is on the same page.
4. Keep Your Software Up to Date
Outdated websites and software make desirable targets for hackers. Once word gets out about a vulnerability, it will likely be exploited quickly.
To keep your website safe, it's important to be vigilant about any updates developers release for the software and tools you use.
You'll want to be especially aware of any emergency patches which are often issued in response to a potential threat.
You can be even more proactive about this by regularly checking your software vendors' websites for any updates you may have missed. Ensuring that all of the plugins on your site are updated on a regular basis can help keep your site safe.
Conclusion
As the owner of an ecommerce business, you have an obligation to your customers to keep their private information secure. Fortunately, there are ways to protect both your customers and your company.
Let's recap the four tips we shared for protecting user data:
Process secure payments with Buy Now Plus.
Control access with strong passwords.
Collect only the information you need.
Keep your software up to date.
Do you still have questions about keeping your customers safe? Let us know in the comments section below!
If you liked this post, be sure to follow us on Twitter, Facebook, and LinkedIn.