In today's always on, always connected world, you have more opportunities than ever to communicate with your customers. However, you also have more chances to overwhelm and even alienate your target audience.
With the typical internet user suffering from information overload, you may be able to stand out from the crowd by doing less. By stripping your marketing down to its essentials, you can help even the most overwhelmed shopper make a smart purchasing decision and inspire customer loyalty.
In this post, we'll discuss why keeping it simple may be the key to retaining your customers. We'll then share three tips on how to do less while achieving more. Let's get started!
Why Keeping It Simple May Be the Key to Retaining Your Customers
When trying to appeal to today's tech-savvy consumer, more isn't always better. There's a misconception that the more content you provide, the greater your chances will be of holding the customer's attention.
It's easy to fall into the trap of believing that a constant stream of marketing campaigns is the only way to grow your audience. However, this may not always work.
For many shoppers, the sheer amount of online content can be completely overwhelming. If you bombard people with even more information, you may be putting them off rather than drawing them in.
With this in mind, it makes sense to focus on decision simplicity. This is where you provide your customers with just enough data to make an informed purchasing decision – and no more.
For people who are already feeling overwhelmed, this can make your business far more appealing than a competitor who is pumping out content 24/7.
How to Keep It Simple and Keep Your Customers (3 Tips)
While it's tempting to try and wow the customer, information overload is a very real phenomenon. By taking a less-is-more approach, you can cut through all of the noise and help your audience make stress-free purchasing decisions.
Let's take a look at how to keep it simple and keep your customers, in three easy steps.
1. Personalize the Customer Experience
When you're trying to appeal to your entire customer base, it's easy to overwhelm the individual with irrelevant information. Instead of taking a one-size-fits-all approach, you may want to focus on delivering a personalized experience.
This can help minimize the amount of content the visitor has to deal with, which can simplify the purchasing decision.
If you want to provide a personalized shopping experience, it might make sense to offer customers a membership service. This is often essential for creating a complete record of the individual's preferences, habits, and behavior.
All of this data is invaluable for delivering a highly personalized, highly persuasive customer experience.
There are a number of membership plugins available for WordPress, but MemberPress is leading option: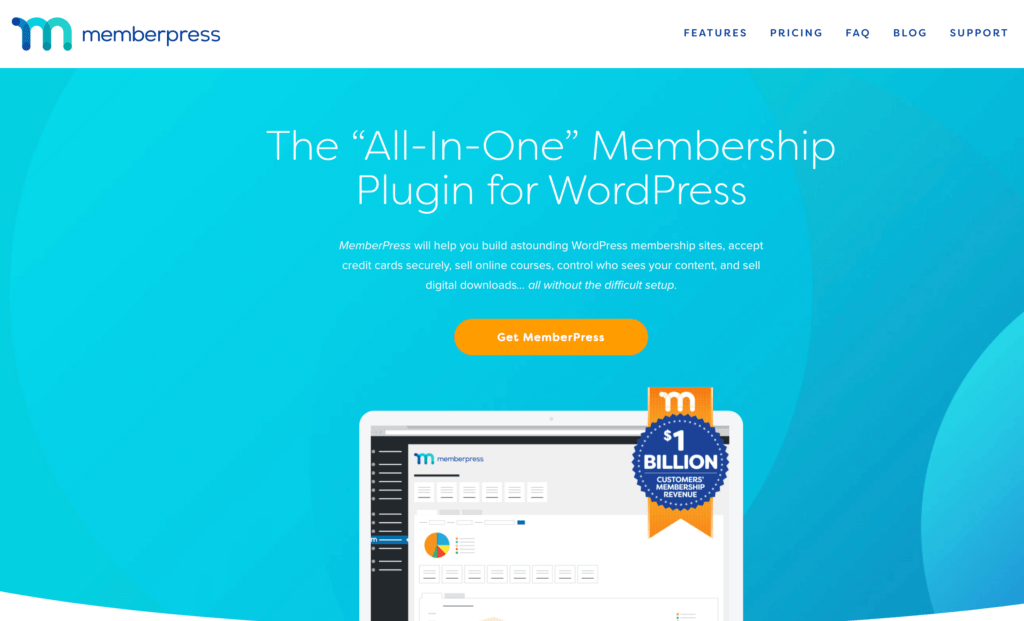 You can use this plugin to display different content depending on the shopper's role and capabilities. This can be a quick and easy way to hide information that's irrelevant to the individual, and prioritize the content that's more likely to make them convert.
Meanwhile, if you're using the popular WooCommerce ecommerce platform, there are a number of add-ons that can help you tailor your website to each user. This includes WooCommerce Customer History: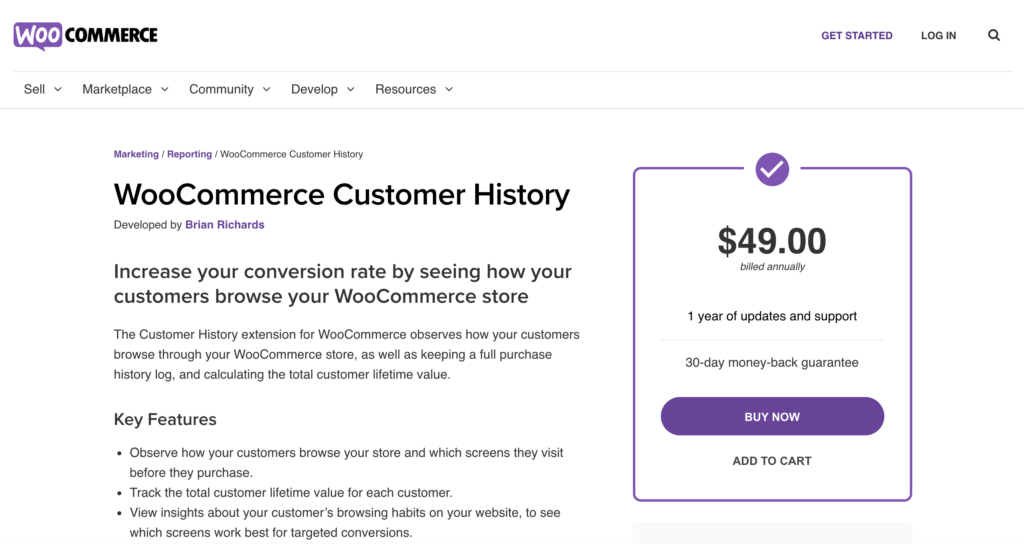 The Customer History add-on records how each visitor browses your store, and maintains a full purchase history log. You can then use this information to strip out all the unnecessary content and create a more streamlined purchasing journey.
2. Simplify the Purchasing Journey
By reducing the number of screens the shopper has to navigate, you can reduce the amount of information they come into contact with. This is where a buy now button can be your secret weapon.
These call to action (CTA) buttons promise to simplify the purchasing journey by transporting the customer directly to the checkout page. You can quickly and easily create this button using our free Buy Now Plus service.
Simply connect Buy Now Plus to your existing Stripe account, or create a new free Stripe account right in the Buy Now Plus setup process. Then you're ready to create a wide range of high-converting buy now buttons: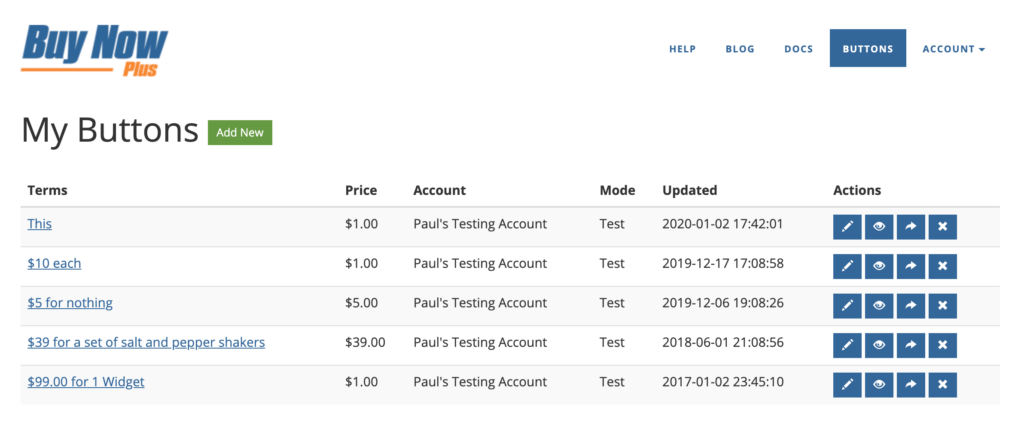 After creating a button, you can even deploy it across multiple platforms. This helps you provide a consistent and seamless experience regardless of whether the customer is making a purchase from your website, social media accounts, or marketing emails.
By providing this kind of omnichannel shopping experience, you can make the purchasing process feel effortless and intuitive across multiple platforms. This can help you improve your customer retention rates.
3. Segment Your Email Campaigns
According to Adobe's Email Usage Study, Americans spend over five hours a day checking their emails. That's a huge window of time where you could be promoting your products.
However, most businesses are fully aware of this opportunity, so your typical shopper is probably already drowning in marketing emails. If you add to the pressure, it's unlikely to end well. The consumer might ignore your messages or unsubscribe from your email list.
Therefore, it's important to minimize the number of times you contact the customer, while still using email marketing to drive conversions. The best way to achieve this tricky balancing act is by using segmentation.
A segmented email campaign is where you send targeted messages to your subscribers based on their characteristics or actions, such as their purchase histories. This enables you to replace multiple generic messages with a single email that speaks to the individual shopper's needs.
Even if the customer is feeling swamped, highly-targeted messages can still spark a positive reaction. In fact, segmented email campaigns experience 74.53% higher click rates compared to non-segmented campaigns, and companies report a 760% increase in revenue from segmented emails.
All of the major email automation programs support segmentation. Many WordPress plugins also have built-in support for targeted emails, including the free MailPoet plugin:

MailPoet comes with an easy-to-use newsletter builder and a selection of responsive templates. It also enables you to send automatic WooCommerce emails.
For instance, you can welcome your new customers, send emails to shoppers who purchased a particular product, and reach out to those who abandoned their carts.
Conclusion
When it comes to selling your products, the customer needs just enough information to make an informed purchasing decision – and not a single word more.
While it's tempting to try to dazzle your audience, your typical internet user is already suffering from information overload and won't thank you for adding to it.
Let's quickly recap how you can avoid overwhelming your customers:
Personalize the shopping experience by creating a membership site with MemberPress.
Simplify the purchasing journey by using buy now buttons with Buy Now Plus.
Segment your email campaigns by using a WordPress plugin like MailPoet.
Do you have any questions about how to keep it simple and keep your customers? Let us know in the comments section below!
If you liked this post, be sure to follow us on Twitter, Facebook, and LinkedIn.