Ecommerce is enjoying one of its biggest booms ever. Events in 2020 and 2021 drove people to buy products and services online in record numbers.
In Q1 2021 alone, online sales climbed by a staggering 39%, and that's after a banner year for the industry.
While some people are concerned that ecommerce numbers will drop as life returns to normal, we believe that the industry will continue to see record sales across the field.
We're not just basing that on intuition either. There are clear signs that point toward a bright future for ecommerce.
In this article, we'll break down the three top reasons why we believe that it's a fantastic time to invest in ecommerce solutions or adopt them for your business. In fact, let's start by talking about adoption!
1. Ecommerce Adoption Isn't Slowing Down
The pandemic forced many businesses to open online channels so they could continue to sell their products. As life around the world returns to "normal", many retailers and customers may once again focus on face-to-face sales.
While that's possible, industry analysts are convinced that the ecommerce boom is far from over. Online sales are expected to reach $5.4 trillion in 2021.
Let's compare that to the last few years:
2018: $2.98 trillion
2019: $3.35 trillion
2020: $4.28 trillion
To be fair, ecommerce sales have been on an upward trend at least since 2014. As more users gain access to mobile and desktop computer devices, it's expected for them to start moving some of their shopping online.
The big change that 2020 brought is that many users were forced to adapt to ecommerce as a regular part of their lives. If you used to make a couple of online purchases (or none) per month pre-pandemic, chances are that number is now a lot higher.
In the US, 9% of ecommerce users in 2020 said they'd never bought anything online before the pandemic. Of Japanese customers, 8% said the same, as did a surprising 15% in the UK.
2020 bought a massive wave of new users for online stores. A lot of those customers are finding that they prefer the convenience of online shopping over face-to-face purchases.
That applies even if they can now get out of the house and buy what they need in person.
2. A Younger Demographic is Spending More Money Online
It should come as no surprise that younger generations are more accustomed to online shopping than their older peers. As we mentioned before, 2020 bought a massive influx of new customers to the ecommerce market.
It's also key to point out that two out of three new customers happened to be in the 18-34 age range.
Ecommerce adoption in older demographics still grew significantly, but by a much smaller margin than with younger consumers. At the same time, purchases via mobile devices reached $2.66 trillion in 2020.
That means 56% of all ecommerce transactions in 2020 came from mobile users.
There's a direct correlation between younger customers turning to online purchases and increased spending from mobile users. Of U.S. residents aged 18-29, 96% own a smartphone, but that percentage decreases as the age group rises: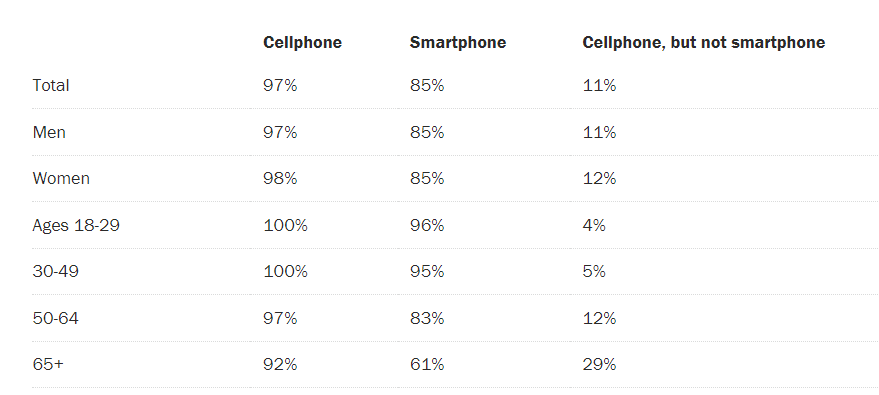 Ultimately, increased ecommerce adoption among younger customers means all the growth that we've seen during the past couple of years is unlikely to reverse.
Younger age groups are much more comfortable making transactions online. Additionally, they're likely to be loyal customers for a long time if you succeed in engaging with them.
3. Recessions Lead to New Business Ventures
Historically speaking, recessions and downturns in the job market usually lead to spikes in entrepreneurship.
The pandemic caused millions of people to lose their jobs due to cost-cutting and companies shutting down. For some people, that was the push that they needed to try and launch their own business ventures.
That spike in entrepreneurship is excellent news for the ecommerce market. It's never been easier to launch an online store using ecommerce platforms and software (such as our own Buy Now Plus plugin).
In many cases, all you have to do is sign up for an account, and you can start selling online right away: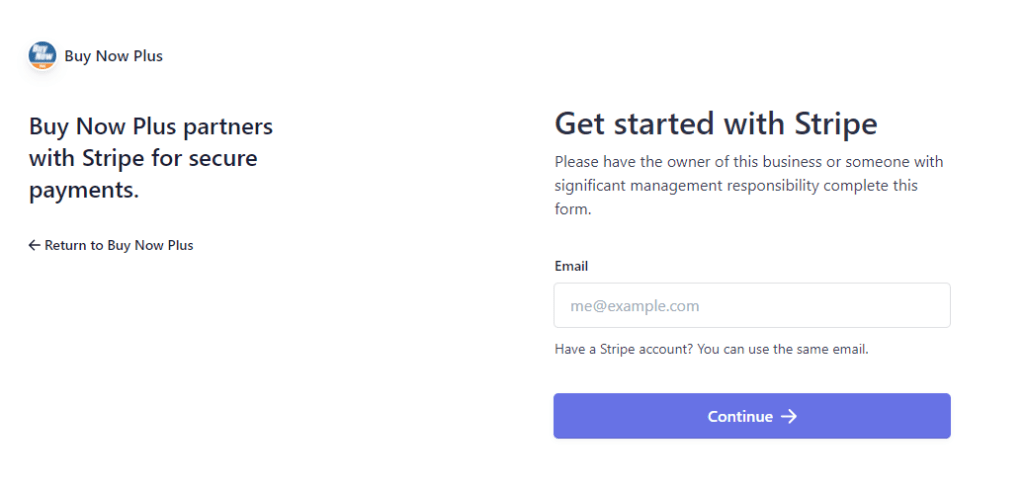 Although some new ecommerce businesses might not succeed in the long term, more competition is always good. Some companies that might have never considered going online before made the jump because they needed that lifeline.
If you run such a business, you'll find that the jump to ecommerce can be a lot easier than you'd imagined, depending on what platform or solution you choose.
Even if you're entering a competitive market, it's always possible to carve out a niche for yourself and increase sales by adding new online channels.
Conclusion
Physical shopping isn't going anywhere, but ecommerce's growth can't be stopped. Year after year, the market keeps breaking records.
New businesses launch online stores, new customers make their first online purchases, and online shopping becomes more normalized for different types of products.
To recap why the future of ecommerce is looking bright, we can boil our opinion down to three points:
Ecommerce adoption isn't slowing down.
A younger demographic is spending more money online.
Recessions lead to new business ventures.
What do you think about the state of ecommerce in 2021? Share your thoughts with us in the comments section below!
If you liked this post, be sure to follow us on Twitter, Facebook, and LinkedIn.