Credit cards and other similar payment methods are used for the majority of online transactions. While they're way more convenient and efficient than cash, they're also vulnerable to chargeback fraud.
As a business, chargeback fraud can cost you a lot of money.
Fortunately, there are a few measures you can take to protect yourself against fraudsters. The best thing is these measures are relatively simple to set up, so they're an option for businesses of all sizes.
In this article, we'll discuss what chargeback fraud is and how it can hurt your business. Then we'll look at some ways you can prevent it. Let's get started!
What Chargeback Fraud Is (And How It Can Hurt Your Business)
Sometimes referred to as "friendly fraud", Chargeback fraud is when a customer purchases a product or service with their own credit card, then issues a chargeback request with their credit card provider.
The customer receives a refund, and the business gets a fee.
In most cases, Friendly fraud is the result of legitimate shoppers forgetting they've made a purchase, hence the "friendly" part of the name. But there's nothing friendly about intentional chargebacks.
Some fraudsters see chargebacks as a way of making some easy cash at the expense of big banks. However, businesses can also be victims of this crime. Chargeback fees can cost businesses up to three times the original transaction value, adding to what is often an already long list of expenses.
Regardless of the intent, though, chargebacks can hurt your business big time.
According to an article by CNBC, friendly fraud is on the rise and will become an even bigger problem for businesses in the near future. Therefore, it's vital that you prepare to deal with it and implement some ways to avoid it.
How to Prevent Chargeback Fraud (3 Tips)
To help you reduce the frequency of friendly fraud within your business, we've put together three key ways to prevent it.
1. Remind Customers About Recurring Payments
Recurring payments occur when a customer gives a business permission to automatically charge them for a repeat purchase.
This is a common model for membership and subscription businesses because it saves both time and money. The customer only needs to make one order, and then transactions can be processed automatically whenever necessary.
It's common for customers to agree to recurring payments but forget about the agreement after a while. This can lead to them issuing chargeback requests.
One way to avoid this problem is by sending customers automated reminders about upcoming recurring payments. This can help them remember agreeing to the purchase when they see the charge to their credit card.
REMINDERS
2. Use Clear Transaction Descriptions
Transaction descriptions are what the customer sees on their credit card statement. It's important to make sure that these descriptions are clear so that the customer can easily recall making the purchase.

First, let's take a look at how not to write a transaction description. Avoid using long strings of digits like invoice references or order numbers. Not only do these types of descriptions look a bit suspicious, but they can also confuse the customer and make it very difficult to tell where the purchase came from.
Ideally, a good transaction description should include three pieces of information:
Your business name. This can help the reader connect the description with your business.
Your website or physical address. This can give the customer an idea of where they were when they bought the item.
Your contact details. This can give the customer a way to follow up the charge.
However, most of the time you'll be limited to a small number of characters. Use them wisely.
When writing descriptions, think about what you would want to see as a consumer. If your current layout confuses you, it'll probably confuse the customer even more, so try to simplify it a bit.
3. Use Credit Card Verification
Credit card verification, also known as authentication, is the process a merchant takes to ensure that a purchase is being made by the card owner.
Verification is an effective way to reduce the chances of a buyer either putting the incorrect number in or using a stolen card. Both of these scenarios are likely to result in credit card companies receiving refund requests.
Fortunately, our Buy Now Plus service operates on top of Stripe, which is one of the largest and most secure online payment systems.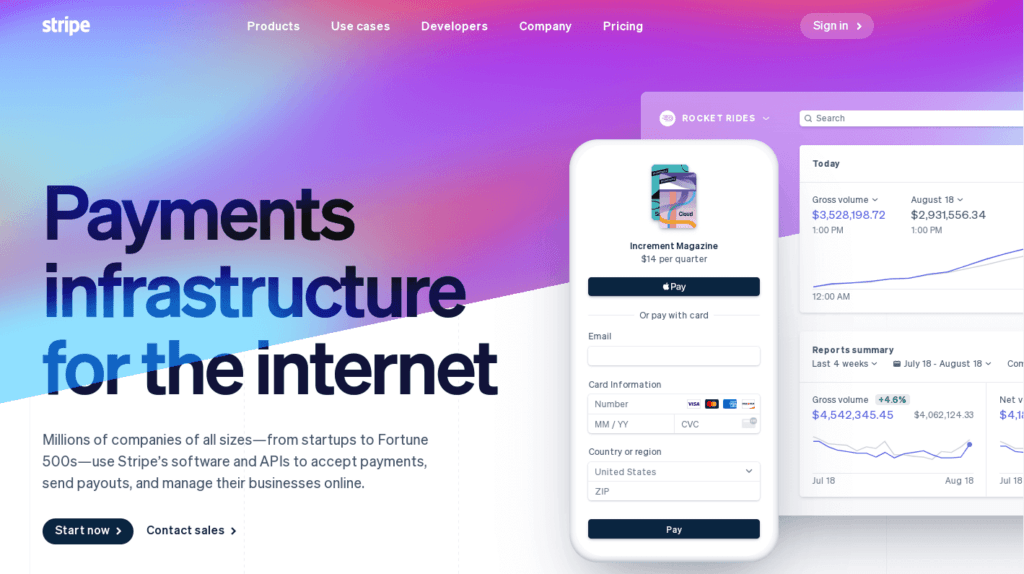 Stripe has a variety of security measures in place. This includes chargeback protection, verification checks, and other anti-fraud features.
With Buy Now Plus and Stripe, you can accept credit card payments from anywhere, whether you're selling on social media or through email marketing. You can also rest assured that your business is protected against fraud.
Conclusion
Chargeback fraud is a major problem for a lot of businesses. However, there are a few key measures you can take to protect yourself.
These practices are affordable and relatively simple, so you may find them fairly straightforward to implement.
In this article, we covered three ways to prevent friendly fraud:
Remind customers about recurring payments. This can help prevent chargeback fraud, which occurs when a customer disputes a purchase because they forgot they agreed to it.
Use clear transaction descriptions. By doing this, you help reduce the chances of a customer misunderstanding what they are buying.
Implement credit card verification. This prevents users from using someone else's credit card and can also assist you if you are faced with a hefty fee.
Do you have any questions about chargeback fraud? Let us know in the comments section below!
If you liked this post, be sure to follow us on Twitter, Facebook, and LinkedIn.