Credit cards are one of the most popular payment methods for online purchases. Therefore, accommodating these purchases is essential if you want to run your business effectively.
However, there are risks of fraud associated with credit cards, so you'll need to choose your payment providers carefully.
Fortunately, there are a few different ways to accept credit card payments safely. By choosing the best solution for your needs, you can attract and keep customers by making their checkout experiences safe and seamless.
In this guide, we look at the best way to accept credit card payments. We'll also discuss the benefits and dangers of credit cards, and how to choose the best payment method for your business. Let's get started!
The Benefits of Accepting Credit Card Payments
Credit cards are one of the most common payment methods, especially online. In fact, more than 56% of Americans use this method for online payments. When you consider that more than 365 million Americans had credit cards in 2020, that's a lot of purchases.
If your business doesn't accept these types of payments, you may miss out on a lot of potential sales. Therefore, it's in your best interests to support credit card purchases, and to make the checkout process as easy as possible.
The Dangers of Credit Card Payments
Of course, some customers are wary of using their credit cards to pay online. In 2020, credit cards were the main source of fraud reports for online payments. Additionally, they were the source of 12% of payment data breaches in the same year.
Identity theft and fraudulent payments are dangers for your customers and your business. That's why it's important to choose a secure payment gateway that can protect against these threats.
Credit card payments can also come with transaction and conversion fees. It's vital to know about these fees upfront. Fortunately, there are some payment methods that minimize the fees you're responsible for.
3 Ways to Accept Credit Card Payments
There are multiple ways that you can accept credit card payments online and in person. Each method comes with its advantages and disadvantages, depending on your business' needs. Let's take a look at three of the most popular options.
1. Buy Now Plus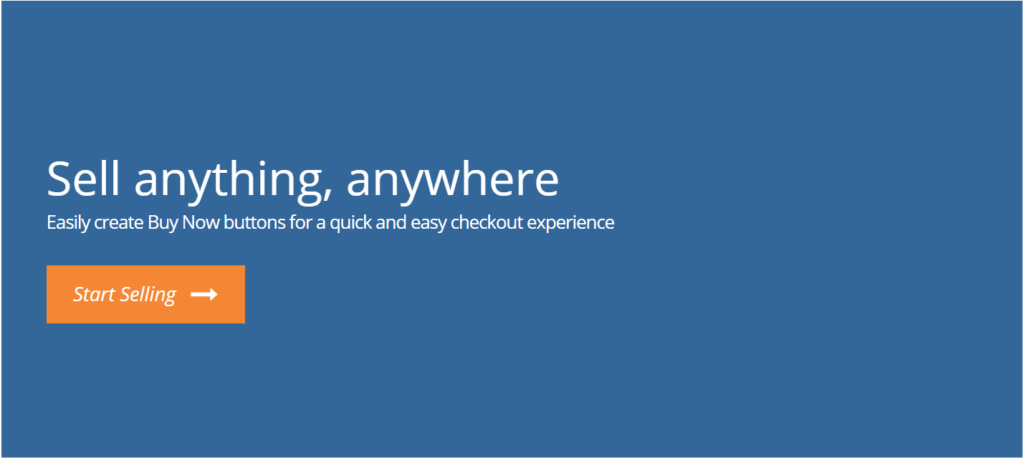 Buy Now Plus is one of the easiest and safest ways to accept online credit card payments. You can place buttons on your website that direct customers to a secure payment gateway that works with Stripe.
One of our plugin's best features is that it's free to set up, and only charges you a flat 3% fee for every transaction. Regular credit card merchant fees can be as high as 4-5%, so this can mean significant savings for your business.
Buy Now Plus also offers a very user-friendly interface, and has customizable options. You can set up recurring billing for your customers or process simple transactions. In addition, it uses Stripe, which has reliable anti-fraud protections in place.
However, Buy Now Plus does not accept PayPal payments. You will also need a Stripe account to use it.
Buy Now Plus Fees: 3%
2. PayPal

PayPal Commerce is another popular option for small to medium-sized businesses. It's a sophisticated financial platform that enables you to accept and make payments, track your business' growth, and benefit from fraud protection.
The key advantage of the PayPal platform is its streamlined dashboard. There, you can view detailed statistics on your payments and business. You can also access tools that help grow your business and increase online conversions.
PayPal also has sophisticated fraud protection measures. The platform constantly identifies and protects you against payment fraud with its updating algorithms.
However, you should be mindful that PayPal Commerce has higher merchant fees than other credit card platforms. It charges 2.9 percent plus a fixed fee for domestic payments. For international transactions, the amount can be even higher.
PayPal is also not the most user-friendly option. If you do run into issues, it can be challenging to contact the customer service team and receive help promptly.
PayPal Fees: 2.9% + fixed fee for domestic payments
3. EFTPOS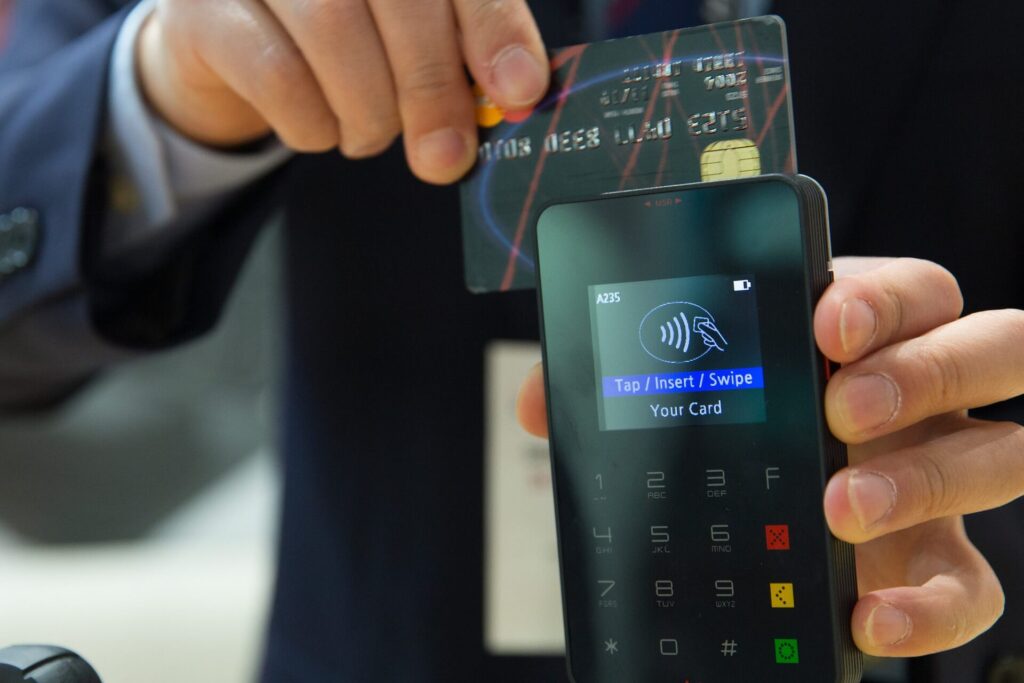 Electronic Funds Transfer at Point of Sale (EFTPOS) is a payment option in most physical stores. These machines accept many card types, and charge the customer instantly when they swipe your card and enter their PIN.
EFTPOS can be an excellent option if you have a physical store or the capacity to accept card details over the phone. These machines process transactions quickly, and store details electronically so you can track transactions. They are also very easy to use.
However, you cannot use EFTPOS to accept transactions online. Therefore, this payment method can be restrictive for many businesses.
EFTPOS Fees: 0.5-1%
How to Choose the Best Way to Accept Credit Card Payments
There are a few factors you might want to consider when you choose a credit card payment platform from the above options.
First, if you have an online business, Buy Now Plus and PayPal Commerce are the most viable options. EFTPOS works via a physical machine, so it's better suited to physical shopfronts. Both PayPal and Buy Now Plus have excellent fraud prevention measures in place to protect your business.
If you want to minimize the fees you pay, Buy Now Plus is the more affordable option. It is also more streamlined and user-friendly, so it could be suitable for users with less technological expertise.
PayPal might be the correct choice for you if you want access to its analytics and business growth tools. These features, when paired with its limited customer service, mean that the platform could suit those with a higher level of familiarity with payment systems.
Overall, we recommend Buy Now Plus for most businesses. Unless you want access to PayPal's analytics, you can benefit more from the lower fees and user-friendly interface.
Conclusion
Credit cards are one of the preferred online payment methods for customers all over the world. If you run a business, you'll need a secure and straightforward way to accept these payments.
The good news is that you have a few different options. If you have a physical store or can accept phone payments, the EFTPOS system can be viable. Otherwise, using Buy Now Plus is one of the easiest and most affordable ways to accept credit card payments.
Do you have any questions about using Buy Now Plus to accept online payments? Let us know in the comments section below!
If you liked this post, be sure to follow us on Twitter, Facebook, and LinkedIn.