Statistics show that modern consumers overwhelmingly prefer to pay by card, yet millions of small businesses still only accept cash. As a result, these businesses are missing out on an estimated 11.8 million customers.
For many retailers, the decision to operate on a cash-only policy is based on the belief that it will save them money. They assume it will enable them to avoid hefty card payment processing fees.
However, this couldn't be further from the truth. On the contrary, accepting cash can actually hurt your bottom line.
In this article, we'll reveal four ways that accepting cash can cost your business money. Then we'll discuss how you can avoid these risks by going cashless with the help of Buy Now Plus. Let's get started!
1. It Can Lead to Revenue Loss
According to recent research, 73% of customers said they'd leave a store without making a purchase if there were no card payment terminal and they didn't have cash on hand. This is especially significant now, given that people are carrying less cash than they were pre-pandemic.
Not only that, but nearly half of Australians feel inconvenienced if they can't pay by card. The upshot of this is clear: if you're not offering a card payment option, you're not giving your customers what they want.
This can indirectly impact your revenue, since customers who feel they've had a negative experience are less likely to act as brand advocates for your business. They might even leave a negative review, thus deterring other customers from doing business with you.
Even those customers who are happy to pay with cash tend to spend less when doing so, as they feel more connected to the purchase. Physically handing over cash feels a lot more "real" than just touching a piece of plastic to a payment terminal.
2. It Exposes You to Increased Security Risks
Accepting cash can expose you to additional security risks that may cost your business money. These include:
Accidental acceptance of counterfeit notes. Providing your staff with adequate training to detect and reject counterfeit notes takes time, which increases labor costs.
Internal theft. Accepting cash and holding it on your premises puts you at risk of internal theft by your team members.
Change scams. Some customers may attempt "change scams", in which they try to confuse you or your staff into giving them more change than they're entitled to.
Break-ins/robberies. Holding cash makes your premises a more attractive target for burglars. This doesn't just put you and your staff in physical danger; it also exposes you to significant financial risks.
Aside from the above. you may also have to spend more money on security-related costs, such as:
Theft-prevention measures. This includes CCTV, alarms, theft prevention officers/security guards, etc.
Courier costs. Cash deposits of large amounts need to be handled securely. In many cases, this means paying a secure courier to transport it safely to the bank.
Higher insurance costs. Handling cash may increase your business' insurance premiums.
Not accepting cash payments minimizes the above risks or avoids them completely. A recent report shows that the risk of robberies decreases with the use of digital payments.
3. There Are Hidden Costs of Handling Cash
The idea that accepting cash is cheap is a myth. Many business owners think that accepting card payments is expensive. However, the reality is that handling cash costs a lot more.
Credit card processing fees typically range from 1–3%, whereas cash handling costs around 5–15%, according to research from IHL Group. These hidden costs of cash handling come from:
Higher labor costs. Labor is one of the biggest costs of handling cash. Employees must spend time giving out change, calculating floats, keeping records, and performing other banking-related tasks.
Working capital tied up in business cash floats. This could be reduced significantly if transactions were handled electronically.
Administrative errors. Humans aren't perfect – we all make mistakes from time to time. Unfortunately, simple administrative errors can cost your business money.
Bank fees for cash deposits. Some banks charge business customers fees for large cash deposits.
These costs quickly add up. However, once again, you can avoid all of them by offering digital payment methods instead of cash.
4. It Leads to Operational Inefficiencies
Finally, accepting cash can also lead to operational inefficiencies that eat into your potential profits. For example, dealing with cash at checkout takes much longer than processing contactless transactions.
This can lead to longer lines and limit your ability to serve as many customers as possible – and fewer customers served means fewer sales.
If you don't have enough change on-hand in your store, you might have to temporarily close the store (or at least, leave it understaffed) while you go out to get some. In the time you're closed, you might miss out on potential sales.
How to Go Cashless Using Buy Now Buttons
Businesses can avoid the drawbacks of accepting cash by going cashless. However, if you're a small business owner, the prospect of implementing cashless payment technology may seem a little daunting.
Don't worry – it's not as complicated or costly as you might think.
If you want to start accepting digital payments online, the simplest way to do so is by using Buy Now Plus to add a buy now button to your business website or social pages: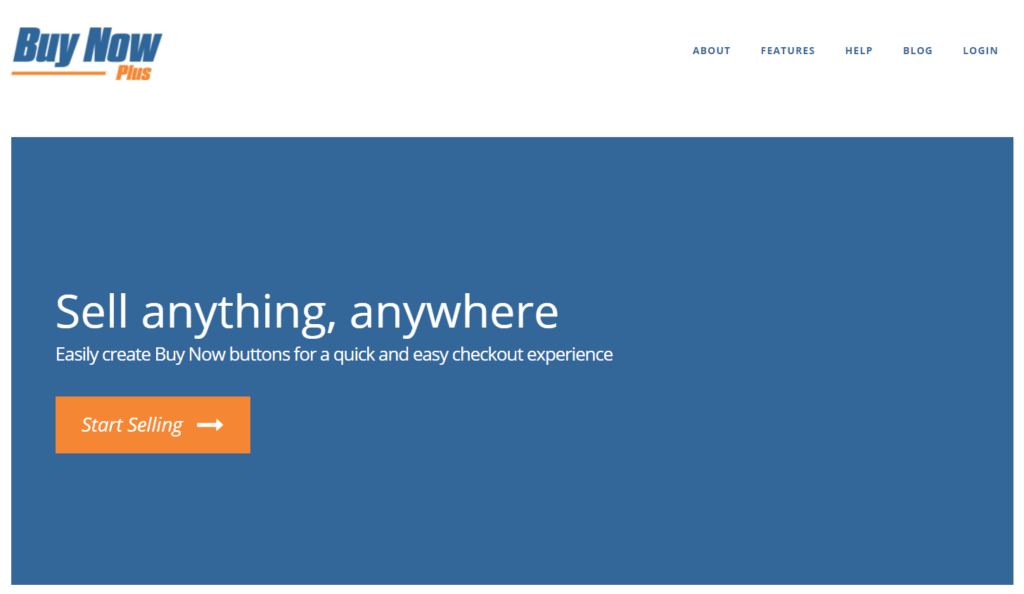 Our Buy Now Plus service makes it easy to sell your products or services anywhere on the internet through stylish buy now buttons. It offers super-low fees, and only takes a few minutes to set up.
All you have to do is sign up for free. If you already have a free Stripe account, it will be connected during the signup process automatically. And if you don't have a free Stripe account, the signup process will automatically set you up with one.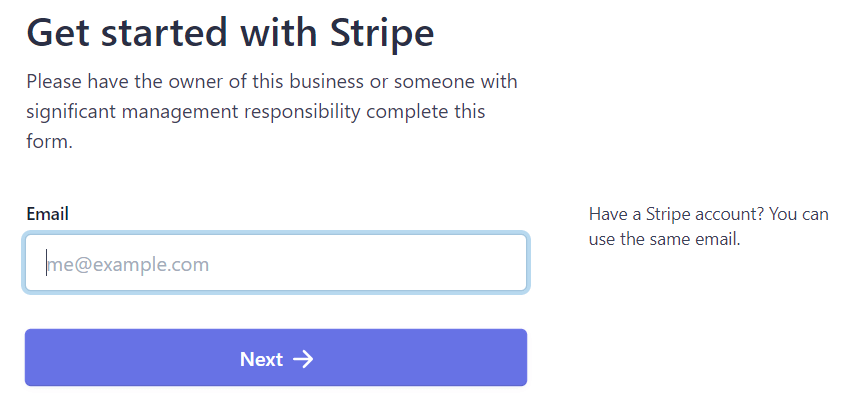 After that, you can create your buy now button and add it to any compatible platform using the provided embed code: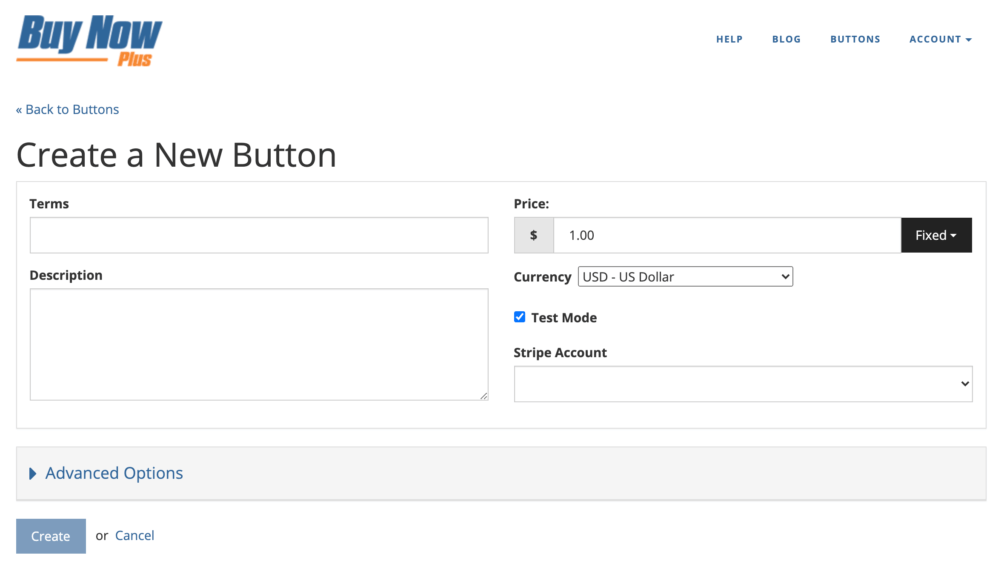 To start accepting card payments in-store, you'll most likely want to use a (POS) card payment terminal. There are many different POS suppliers on the market, so you'll have to shop around to find the best deal.
Most will quote you a basic rate for credit and debit card transactions. This might be a percentage of the transaction value (e.g. 2%) or a fixed rate.
Conclusion
Accepting cash might seem like a smart business move, but it can actually hurt your bottom line. Fortunately, going cashless isn't as hard as you might think.
You can use Buy Now Plus to add buttons to your website or social pages, and start accepting payments online in minutes.
Let's quickly recap the main ways accepting cash can cost your business money:
It can lead to revenue loss.
It exposes you to increased security risks.
There are hidden costs of handling cash.
It can lead to operational inefficiencies.
Does your business plan on going cashless this year? Let us know in the comments section below!
If you liked this post, be sure to follow us on Twitter, Facebook, and LinkedIn.